FASHION fox
is a British fashion blog run by women's fashion insiders based in London.
With hot fashion tips, styling, fashion and beauty advice Fashion Fox takes you on an adventure in fashion.
Before Kate Middleton started earning serious style points as the British Monarchy's new leading lady, other members of the royal family were reflecting and inspiring fashion trends and styles.
Fashion Rules,
which opens to the public on July 4 at Kensington Palace, offers a fresh take on the style stories of Queen Elizabeth II, her often risqué sister Princess Margaret, and (possibly the most publically alluring of the three) the late Princess Diana. At a sneak preview we experienced the nostalgic glance back at some of the fashion evolutions of three royal ladies at an exhibit, which allows onlookers to get up-close to exceptional couture gowns.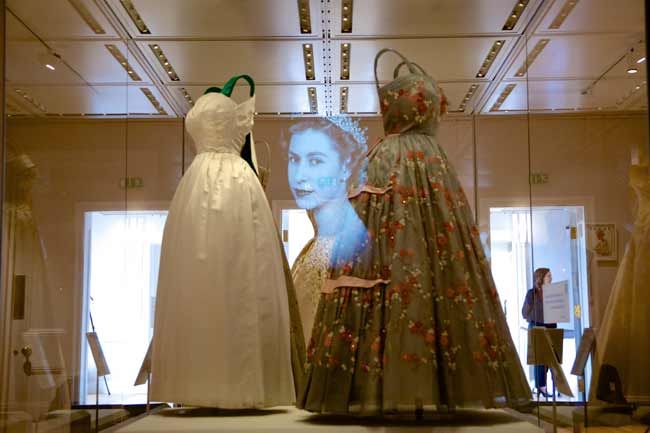 Behind the grand doors of Kensington Palace, 21 rare pieces, which once adorned our fashionable monarchs, stand glowing in the shadows of five intimate rooms. One highlight is a wonderful apricot silk evening gown by British designer, Norman Hartnell, worn Queen Elizabeth in the early 1950s. This luxurious skirt is supported by sumptuous layers of tulle with Hartnell's signature intricate embroidery and floral detail.
"As a rule, ladies of the Royal Family wear light coloured clothes because such colours are more discernible against a great crowd." – Norman Hartnell.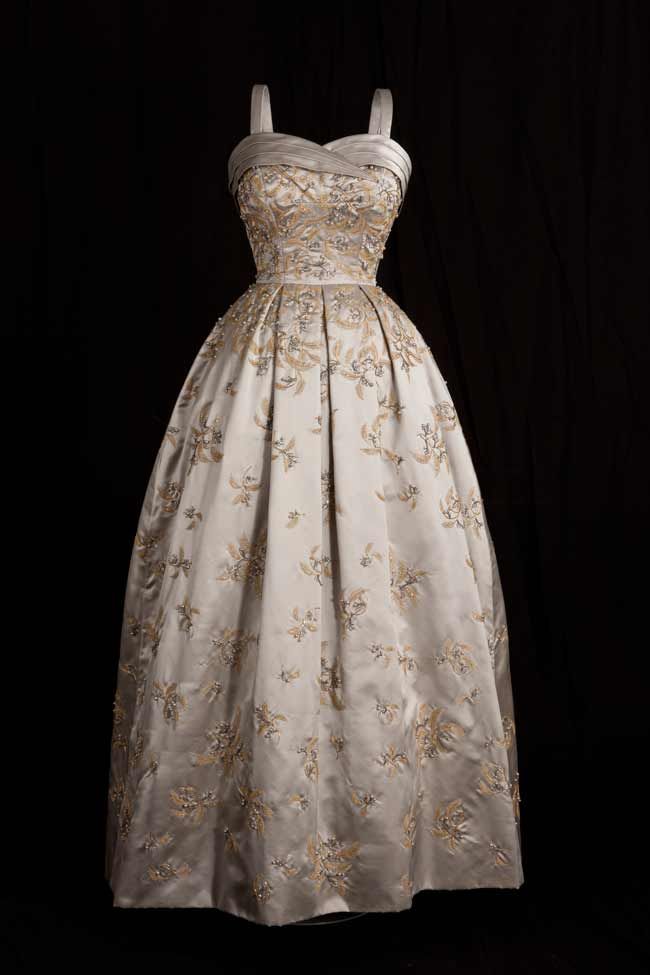 Silver embroidered dress by Hartnell's Rival Hardy Amies - 1956
Another key item was a short day dress with a rounded collar and playful ribbon tie worn by Princess Margaret. The mini-dress was designed by Marc Bohan for Dior who had a reputation for adapting pop fashion for haute couture, and this dress in particular was heavily influenced by the 'high street' designs of Mary Quant. Both were among other fabulous gowns and frocks the sisters wore reflecting the dominant key styles of the 1950s through to the 1970s.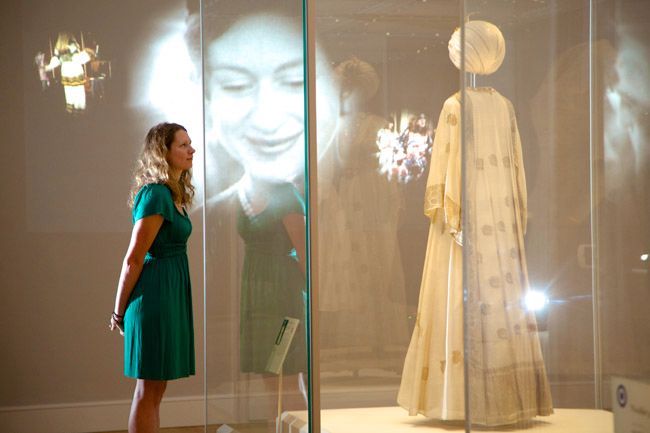 In the final, rather romantically lit room, awaits a colourful sphere of glamorous gowns all worn by Diana in her own fashion hey-day. The striking group includes an off the shoulder shimmering evening dress by the wonderfully eccentric designer, Zandra Rhodes, which the Princess wore for a state banquet on a royal visit to Japan in 1986. The gown referenced cherry blossoms in bloom there at the time, much like many the Queen's international clothes, which always paid tribute in some form to the country visited.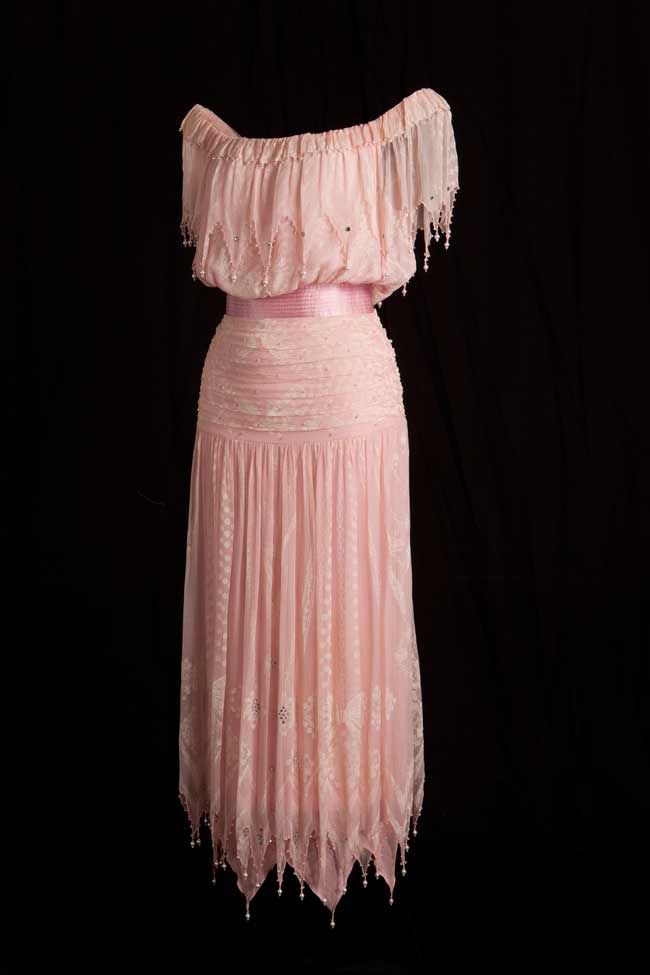 Cherry Blossom pink dress by Zandra Rhodes
The aptly chosen name of the exhibition is also a very strong and consistent theme. 'Fashion Rules' have been a demonstrated throughout history in royal dressing even to this day. Many of us may look at pictures of The Duchess Of Cambridge in her tweed coats and seemingly endless supply of Jenny Packham dresses, branding her a royal style icon. Even though every style move is carefully considered and advised in-keeping with the royal 'rules'.
If each monarch reflected the styles of the day- whilst, most importantly, negotiating the guidelines of a royal wardrobe, why it was that Princess Diana's style in her own fashion hey-day had the greatest impact and strong lasting impression on our culture?
In the 1980s and 90s, the coverage of Princess Diana and the clothes she wore were "so widely covered in the press that it's phenomenal," said curator of the exhibition, Cassie Davies-Strodder.
"Diana was following fashion and wasn't the most cutting edge dresser, but she made catwalk fashion more accessible to people who wouldn't normally follow high fashion in that way."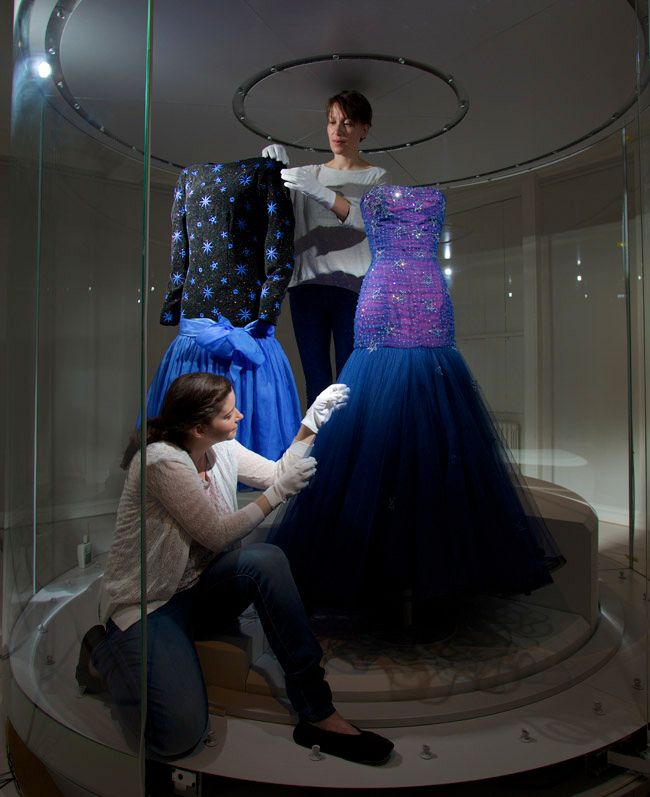 A never before displayed dance dress by Jacques Azagury from 1985 was a perfect example of Diana hitting every trend going in the 1980s. From shoulder pads, synthetic velvet, glass beading, and bright sequins to the oversize 'romantic' bow, this dress was the trend hitting dish of the day.
Previously royal fashion may have seemed completely inaccessible due to opulence and exclusivity. But, thanks to the modern 'trickle down' effect in the fashion market women could now look to a royal celebrity for style inspiration. Because of her age, style, taste and the fact that she was beautiful, women wanted to look like her.
Today, Kate Middleton's extreme popularity amidst style sections is heavily emulating that of Diana's strong fashion presence, to the point where comparisons are unavoidable. An observation when looking at the style evolution of both girls as monarch newbies is that there starting point seems totally reversed. As a new comer to the royal family, Diana's taste was very much reserved and demure with modestly cut shirts and 'by the book' hem lengths. However, as she established her stride within her royal duties (from her former role as a nursery school teacher), we began to see a more sultry confident side to the way she dressed. By the 1990s she was the master of the new single shoulder evening dress (also displayed at Fashion Rules) and showed the world how to rock an LBD.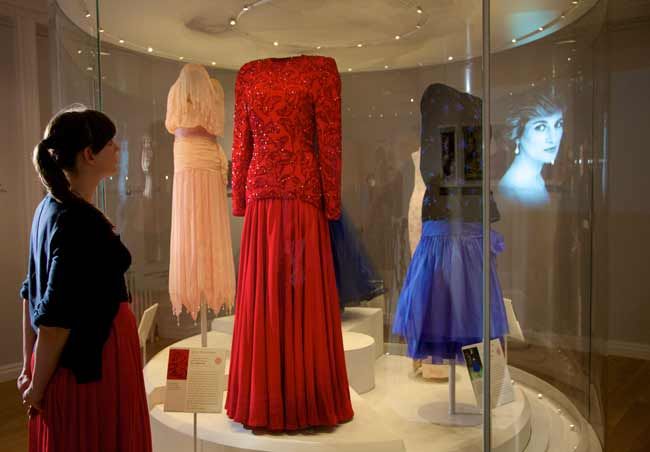 Because of this, Kate may still be somewhat living in the shadows of her late mother-in-law, as her style, still has a sense of overly demure 'put togetherness' and on comparison, but could anyone forget the infamous see-through number Kate wore for a university fashion show. Yes, the one that apparently bagged her a Prince. And, cast your minds back to all those pap shots of her in short skirts out while they were 'on a break'. Kate went from sexy student to modestly clad Duchess within the space of a few short yearsPrincess Diana opted for an unknown designer to create her wedding dress. She wasn't afraid to look 'too sexy'. She appeared on the cover of Vogue three times! From an innovative fashion perspective maybe, for now at least, Kate is still sitting peacefully under the affluent style shadow of Diana as 'THE' royal fashion icon.
comments powered by

Disqus
x
Email Post
You can email the Post below to a friend. Simply fill in the form and click send.
Post name: