FASHION fox
is a British fashion blog run by women's fashion insiders based in London.
With hot fashion tips, styling, fashion and beauty advice Fashion Fox takes you on an adventure in fashion.
If you hear the phrase 'eighties fashion' your mind immediately conjures up images of rhinestones, perms and shoulder pads, the new summer fashion exhibition at the V&A will drop a bomb on preconceived style connotations of the 1980s. Club To Catwalk: London Fashion in the 1980s explores the creative explosion of London fashion during a decade which will now personally signify the most fashionably diverse and vividly varied period of style revolution.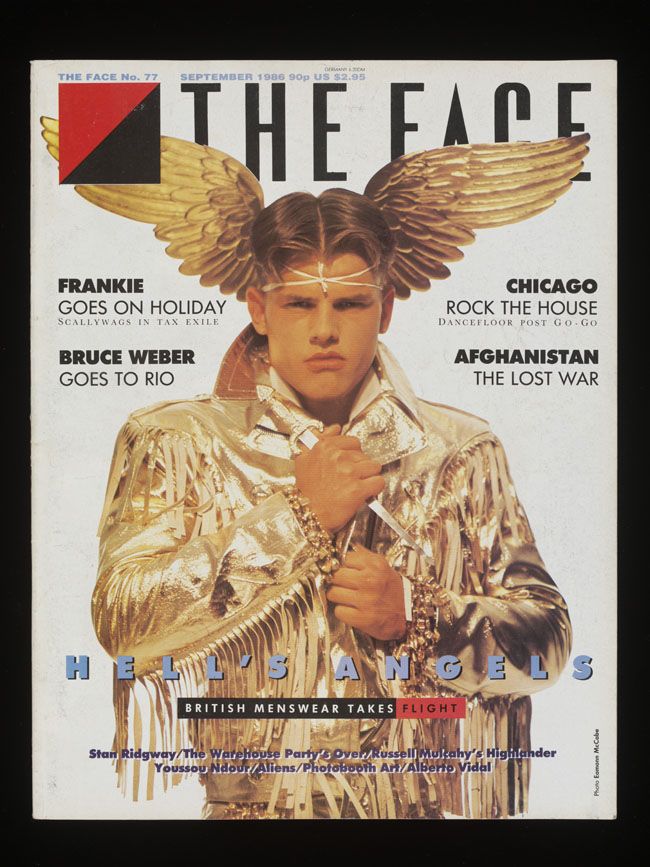 Tax evasion, Afghanistan, British Menswear taking off? Sounds familiar?The Face 1980s
Club To Catwalk celebrates the inextricable link between Eighties London style and the music scene, at a time when a DIY spirit prevailed and people were making and customising their own clothes to wear to nightclubs. Clubs like Taboo, where day glow and metallic set the carnivalesque scene, and Shoom, which, reigned supreme with dungarees and slogan T shirts, acted as bustling playgrounds for these flamboyant trendsetters. Looking at how the impact of underground club culture pumped far beyond club doors, reinventing fashion worldwide.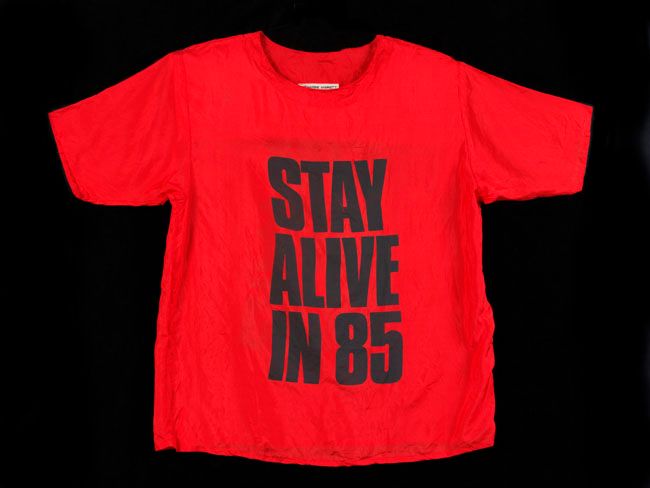 One of Katherine Hamnett's famous slogan T-shirts
The V&A has kitted out an exclusive space that shines a neon light on designer labels to evolve out of the 80s club scene. Within the cool club-like setting slinky knits from BodyMap, natty Paul Smith suits, Katherine Hamnett's slogan T shirts and a twinkling customised denim jacket from Vivienne Westwood are on display. A sexual yet nonchalant vibe beams from many of the 85 extraordinary pieces displayed, including Body Conscious group with lycra body suits and peek-a-boo skin dresses from the likes of Pam Hogg and Rosemary Moore. In 1987 Vogue magazine commented of the style, 'It's the sexiest dressing yet, hiding the body and at the same time, showing its every movement, sounding every curve and waistline, hips and thighs.'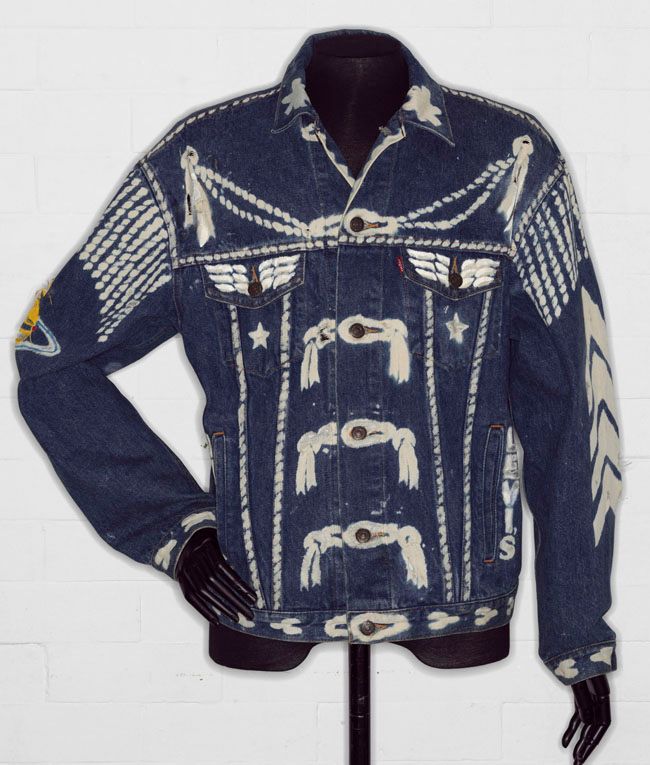 Vivienne Westwood customised denim jacket
The ground floor gallery allows you to walk amidst pieces from fashion designers such Betty Jackson and John Galliano- who all found themselves on the world stage for creating bold and exciting looks- while sounds of the 80s coming from a video montage of original catwalk footage penetrate the air. Meanwhile upstairs, garments are grouped into tribes such as Fetish, Goth, High Camp and New Romantics. Flanked by a mix of mannequins looking ready to jump to life with 80s dance moves on the elevated podiums. Think Boy George, Cyndi Lauper and Leigh Bowery rocking up at the same party and you'll begin to get a feel of the ambiance and aesthetic of this truly impressive exhibition.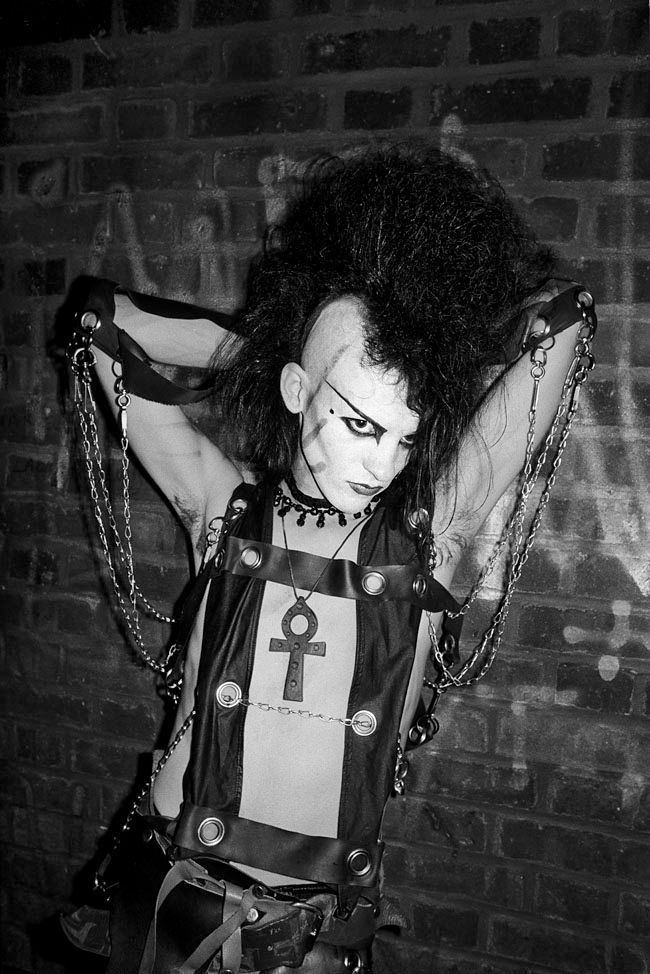 A regular at the famous Batcave Club
An intriguing and dark club like area also helps to create an illusion haunts such as The Blitz and the Batcave that were crucibles of talent and nocturnal home to the underground glitterati. Once inside, a soundtrack and film montage produced by London born DJ of the time, Jeffrey Hinton, thrusts from the walls.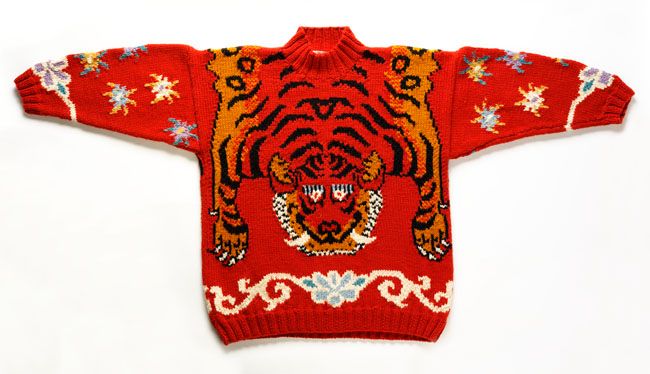 Tibetan Tiger rug inspired jumper by Joseph, knits were big in the 1980s
With other exhibition goers gently lingering, it's very difficult not to smile and bob your head to footage of runways that were alive with energy and fun. There's jumping, dancing, mime and one thing that is very much absent from the catwalks of today… these buoyant models are actually smiling!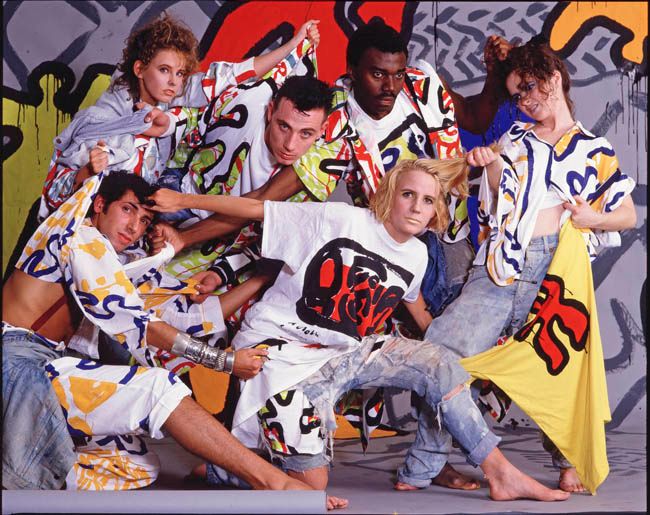 In a brief Bodymap runway clip the models appear arms linked doing the cha cha. (A reference to the favoured club hang out.)Much like the mass of various fashion styles and trends that were flourishing in the 80s, Club To Catwalk is both visually and edifyingly spectacle. Club To Catwalk: London Fashion in the 1980s is supported by TONI&GUY Hair Meet Wardrobe and will be shown at the V&A from 10 July 2013 – 16 February 2014. Entry to the exhibition is £5. To book visit www.vam.ac.uk or call 020 7907 7073
comments powered by

Disqus
x
Email Post
You can email the Post below to a friend. Simply fill in the form and click send.
Post name: