FASHION fox
is a British fashion blog run by women's fashion insiders based in London.
With hot fashion tips, styling, fashion and beauty advice Fashion Fox takes you on an adventure in fashion.
Our guest blogger Heidi Nazarudin from LA takes us on a tour of downtown LA's Fashion district.
With all the talk of a sprawling, centre-less Los Angeles, many forget that there is actually a downtown LA. Not only that, but within these confines lies a vibrant 100-block fashion district. Shopping here is as diverse as the population. One half a million people visit the neighbourhood every year, yet many of our locals aren't clued into this secret. Head to the ATM (most places only accept cash) and then follow me.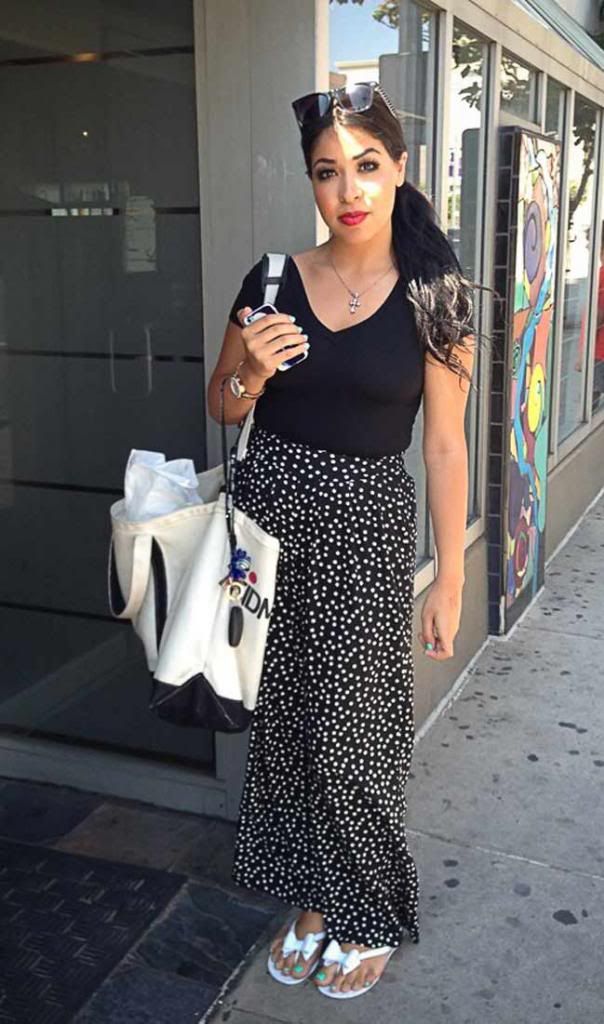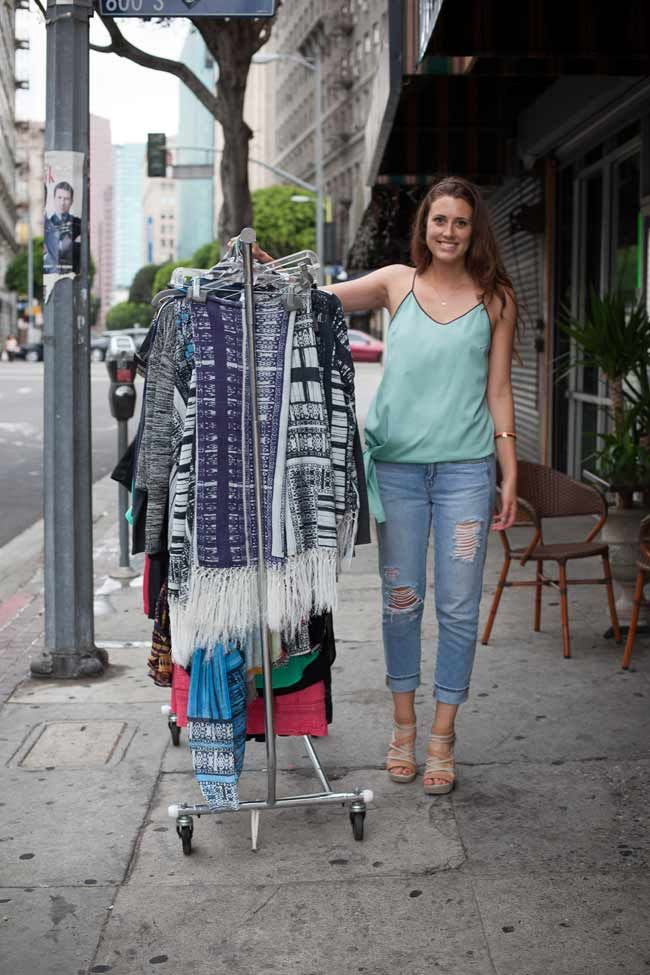 Next, head over to the California Market Centre at 9th and Los Angeles. This building covers an entire city block and is home to hundreds of fashion showrooms. Normally wholesale only, on the last Friday of each month, you can find sample sales available to the public. Prices are slashed, but keep in mind sizes are limited.
Right across 9th street from CMC you'll find the New Mart building. The clothes within each glass-walled showroom are, suitably, contemporary in style. If you find yourself there not on the magical Friday, this place also posts a daily list of all showrooms open to public every day.
Across from the New Mart is the Cooper Design Space. This vibrant space is an amazing intersection of fashion and new media and publishing. The fashion here is higher end but the bargains are equally impressive. For a listing of current sample sales, log onto: cooperdesignspace.blogspot.com.
If you follow 9th over to Grand, you'll come to the fittingly grand building that houses the Fashion Institute of Design & Merchandising. Inside this campus resides the FIDM Scholarship Store. Wholesalers from all over donate merchandise that can be sold to the public. Shop brand-new designer clothing and know that you're helping to send a budding fashion designer to school!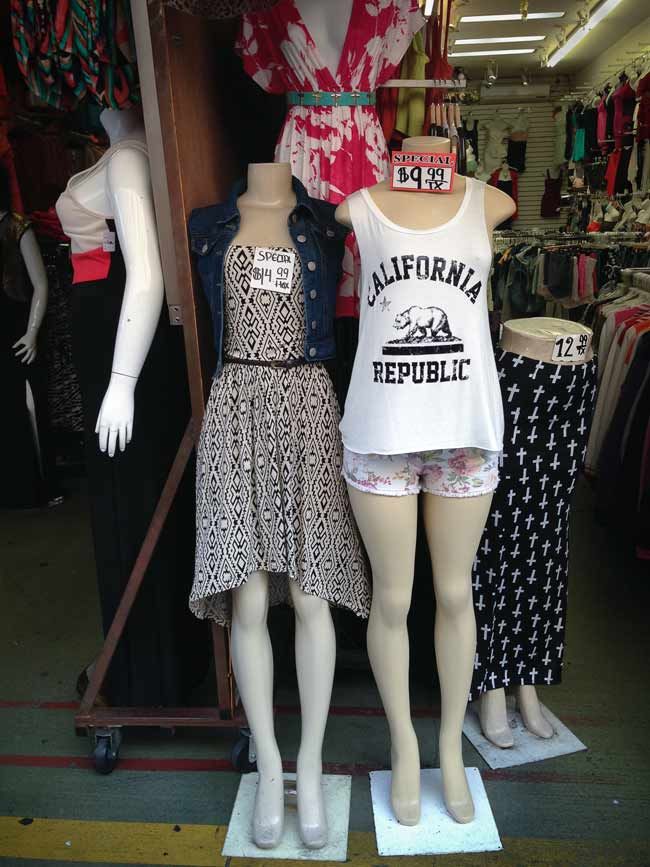 Everywhere you walk you'll spot DTLA fashionistas. As diverse as the shopping, there are still similarities that set them apart. Having long-since discovered the discounted prices on overruns, seconds and samples, they are draped in designer attire. They generally wear one black item, perhaps as a nod to their NY and Paris compatriots, but mix in plenty of colour as well. Because this is the one place in LA where walking is the usual mode of transportation, DTLA women place enormous importance on shoes. Here comfort reigns supreme, so while their shoes may not always be the height of fashion (and I don't just mean the towering height of a heel) this may be a clue as to why here the purse plays a pivotal role in their outfit. Here, a designer purse is essential.
So, forget the adage "nobody walks in LA", grab your comfortable shoes, your designer tote, and set out. You'll find a fashion mecca, as stylish and varied as the denizens, hidden in the confines of our own downtown.
comments powered by

Disqus
x
Email Post
You can email the Post below to a friend. Simply fill in the form and click send.
Post name: