FASHION fox
is a British fashion blog run by women's fashion insiders based in London.
With hot fashion tips, styling, fashion and beauty advice Fashion Fox takes you on an adventure in fashion.
Cancer and beauty seem to be words at opposite ends of the spectrum, but women undergoing cancer treatment now have a beauty option specially made to fit their needs. Jennifer Young has been making bespoke beauty products for many years and when she was invited to create a special range of beauty products to help counter act the skincare problems faced by women undergoing chemotherapy she rose to the challenge, creating the "Defiant Beauty Range". Fashion Fox is the first fashion and beauty blog to feature a regular cancer beauty column and to support awareness around this issue. I have tried the range and it is wonderful. I interviewed Jennifer to find out the story about this amazing natural organic beauty range.
Jennifer didn't originally start out as a beauty therapist, it has been an unusual journey for her: "my first degree was in Biology, Post Grad qualifications in Occupational Health and Law, I used to do a lot of expert witness work in health related cases."
So how did she make the leap into beauty? "I was suffering from a chest infection. A friend gave me some essential oils to help to clear my chest and I wondered about the power of essential oils and if that power could be harnessed in skincare products. I decided to develop my own range of skincare that would fully exploit the different properties of all of the ingredients. It took a long time but I launched my bespoke skincare range Jennifer Young last year, after three years of development." To create her range Jennifer qualified as an aromatherapist, but her studies didn't just stop there: "It was a very busy time, especially as I was completing my qualification in Nutritional Therapy, but it does mean that the worlds of traditional science, beauty, aromatherapy and nutrition all converge in the Jennifer Young Collections."
The original Jennifer Young range is based on the idea of "bespoke" beauty products: "Clients are able to exploit that knowledge and match their skincare ingredients to their needs on both a physical and therapeutic level. In addition they formulate something that smells fantastic and, I am often told, is shockingly effective."
So how did she then make the leap into cancer beauty treatment? "During the development of the Jennifer Young range I was invited to a meeting on the chemo ward at University Hospital North Staffs. The hospital had recently opened a new Cancer Centre and on the chemo ward was a beauty and wig salon that had been opened by a team of volunteers. They were looking for, and failing to find, a skincare range that suited their requirements. The nursing team had some very strict ingredients criteria and none of the brands that they had asked could comply with "The Rules' as I now call them. In addition, salon brands require a minimum order of thousands of pounds worth of stock and the salon could not have afforded that, even if they could have got the ingredients past the nurses!"
"I decided that I would create a range that met their needs exactly, rather than attempt to get something already in existence to be a best fit. I worked with the salon, the nurses, the volunteers, cancer patients and those that had completed their treatment and, together, we created the range that is now known as 'Defiant Beauty'."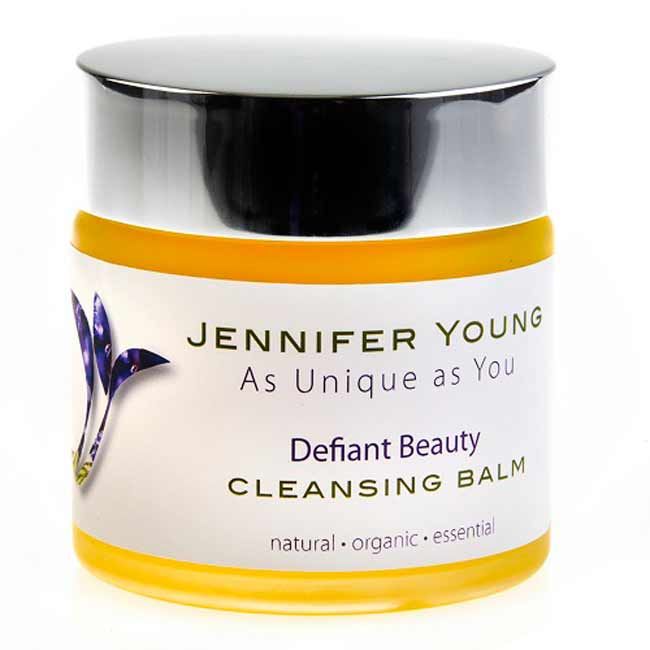 Understanding the value of a good beauty regime for women dealing with cancer is something that has been left on the side-lines, Jennifer says that: "Image and self-esteem are huge concerns for cancer patients. There are some that embrace the look and are proud of everything that it communicates but the majority of women are horrified by the changes to their appearance. There are some (research shows 8% ) that are at risk of refusing treatment as they are so scared of the impact it will have on their looks. Many are more scared of losing their hair than they are of chemo and feel humiliated by their medical history, something that should be private. Women have told me of their reluctance to have to deal with the pity of others, or to have to support others through their reaction to one's diagnosis and treatment.
I have yet to meet someone who would not rather look the same throughout treatment," says Jennifer who works with Cancer patients to develop the range: "We drew up a wish list of products and I gave them samples, they gave me feedback and we went through the development process together."
Currently the range includes: cleansing balm, beauty serum, eye serum, itchy skin oil, lip balm, smooth skin balm and nail oil. We will be featuring product range review, but I have tried them all and can honestly say they are great products, I've nearly finished the smooth skin balm, which has kept my elbows and ankles silky smooth this summer.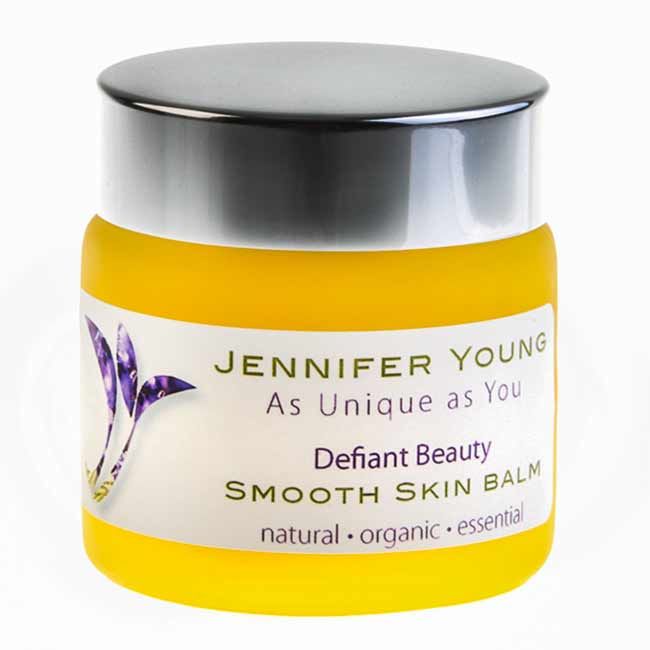 The response to the products has been overwhelmingly positive: "I have some wonderful clients and they are kind enough to write to me and tell me how they have been liberated by the Defiant Beauty products-it's always a good day at work when that happens." At the moment the range has focused on skin care but new products are coming online: "I have been asked for a lot of new products and whilst they have taken a long time to develop, they are going to be with us very soon. The new range will include:
• Cosmetics
• Shampoo and conditioner for wigs
• Shampoo and conditioner for use with cooling caps
• Shampoo and conditioner for use on hair through treatment
• Self-tan
• Nail varnish
• Face wash
• Shower gel
Jennifer already works with a number of cancer charities but would love to hear from charities, hospitals and women who are dealing with cancer and its treatment.
Jennifer will be writing a regular cancer beauty column for Fashion Fox. If you can't wait, then head to her site where you'll find lots of advice as well as the products. We are collaborating with her to expand the Defiant Beauty gift range, if you have any ideas or requests we would love to hear about them, either email us directly or leave a comment below.;
comments powered by

Disqus
x
Email Post
You can email the Post below to a friend. Simply fill in the form and click send.
Post name: