FASHION fox
is a British fashion blog run by women's fashion insiders based in London.
With hot fashion tips, styling, fashion and beauty advice Fashion Fox takes you on an adventure in fashion.
Mita Yoshimi, Central St. Martin's BA(hons) Fashion Design and Knitwear graduate, recently got her work snapped up by Grayson Perry. 'Claire', Perry's alter-ego, will be rocking it at an event later this year.
A modern interpretation of army nurses uniforms has been projected by Yoshimi in this collection through wondrous volume and over-exaggerated silhouettes. Pretty florals have been quilted and layered and padded to become slightly undistinguishable, yet dance around beautifully with disregard to the mix of heavier padded quilting and lighter translucent fabrics.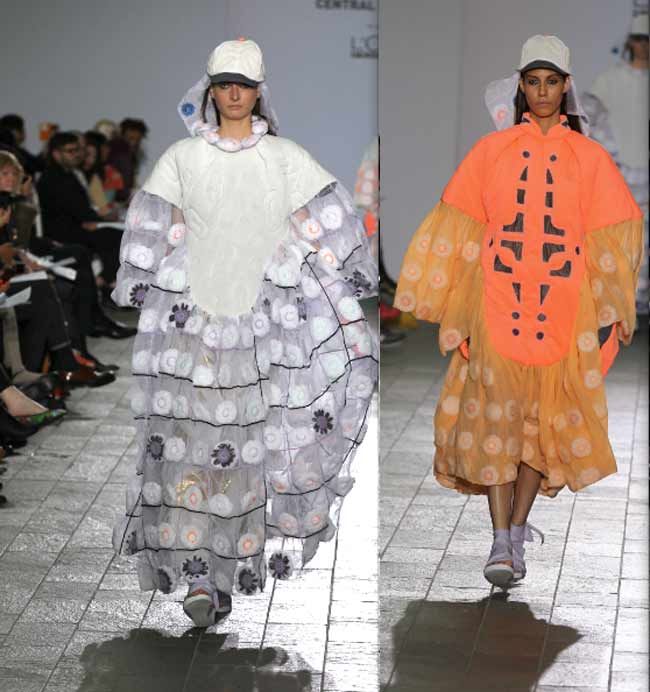 In a knowing nod to sportswear, neon hues and accessories bring an energetic element into what could have otherwise been a more serious collection.This combination balances out the soft femininity of florals, cut our formations and transparency with an upbeat tone and modern air.
As we know, Grayson Perry explores both historical and contemporary issues in his work, making subtle reference to societal injustices and hypocrisies. His work is classical and of beauty, applying texts and scraffito to ornamental objects. Only when we study each piece, can we read into the actual depictions and absorb an undercurrent in work which might allude to darker subjects.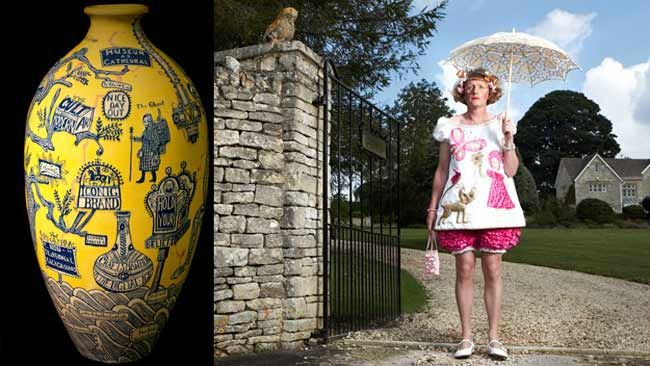 It makes us wonder; was Perry drawn to Yoshimi's collection for similar reasoning? Behind the beauty and energy which each garment or 'uniform' exhibits, could lie a dark or mournful past..
Yoshimi's work is currently showcased at Perry Nelvill, and will soon be available for purchase.
comments powered by

Disqus
x
Email Post
You can email the Post below to a friend. Simply fill in the form and click send.
Post name: