FASHION fox
is a British fashion blog run by women's fashion insiders based in London.
With hot fashion tips, styling, fashion and beauty advice Fashion Fox takes you on an adventure in fashion.
Rising fashion star designer Ada Zaniton is one of our recommended "One's to Watch" at this September's London Fashion Week. Gaining a reputation for her opulent women's tailoring, signature Empress shoulders and use of prints. She is also pioneering an approach to sustainable business and luxury, Every part of her business addresses the needs of the planet, from the use of organic and natural fabrics, AZO free dyes to having a low carbon office, it is Ada's ability to embrace all facets of design, production and business that sets her apart from many aspiring designers. She spurns the idea that ecologically sound fashion should look "eco", creating collections that embrace glamour, and celebrate the female form gamine to the voluptuous, she is a design force of nature lauded in the press from Vogue to Notion Magazine with fashion supporters such as Caryn Franklinwho wore Ada's clothes when she collected her MBE and model/singer Viktoria Modesta. Still in the early stages of her career, fund raising is always an issue for each season and so she has decided to explore the possibilities of crowd funding to produce a new fashion film to showcase her SS14 collection via a new site dedicated to crowd funding fashion, with a week to go on her campaign and £3010 pounds already raised, we talked to Ada about her latest venture and why she has chosen to fund raise with Audacity of Fashion.
1. Why did you choose to be involved with the launch of AoF?
To give everyone the chance to be part of the journey and be involved in the making of my Spring Summer 2014 film.
2. Before AoF /normally how do you fund your collection development and launches?
Sales and brand partnerships.
3. As a young brand what are the risks and threats to you, which are your most vulnerable points in the business process?
There are always risks and threats with every stage but growing a brand is about learning how to take on challenges as the challenges remain the same as your brand grows.
4. What are supporters funding, as you have already shown your collection at this year's Berlin Fashion Week in July.
The collection is already made. The AoF funding is helping Thomas Knights and I to create and incredible underwater film so we are hiring a tank to film in, working with an amazing state of the art camera, working with an incredibly talented team and putting the film out there as well as making all the rewards for everyone who pledged.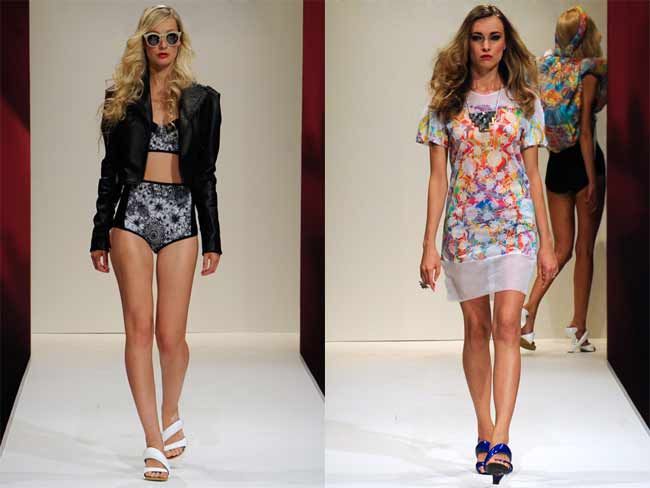 5. You are looking to raise £5,000 what will this actually fund? Its not a huge amount of money?
Yes but it is enough for us to make an incredible film that everyone will be proud to be part of.
6. You're 3/5ths of the way to your target, what has been the personal response to your project?
Really fantastic - Amongst those who have pledged are Jane Shepherdson and Caryn Franklin, both of whom have been so supportive of my work and my brand. I am so grateful to all my friends and family who have got involved - It will be so awesome to see the names of so many people I am so fond of on the credits of the film and of course people who buy the brand have been pledging too.
7. Would you encourage designers to use AoF to fund their projects?
Absolutely! Get creative and get people involved in your world and creative ideas.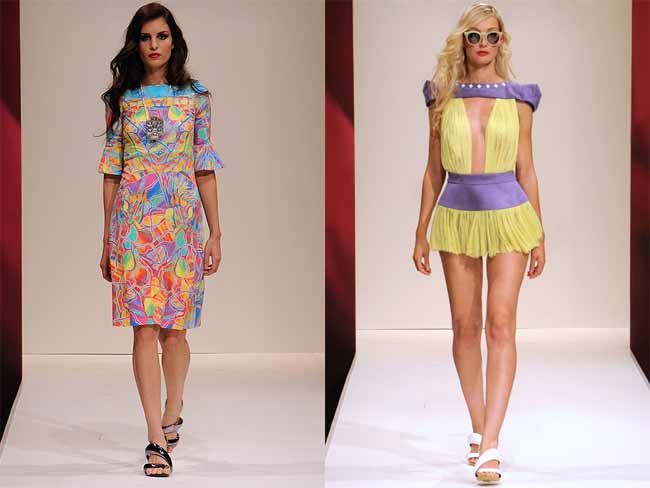 8. What advice would you give them about presenting a project on AoF?
I have offered a really wide range of rewards, for a really specific project and I have really got the message out there on social media, in the press so that the level of awareness is high.
Ada's Film will be presented during London Fashion Week you can read more about her project on Audacity of Fashion, the campaign ends September 6th. 2013.
comments powered by

Disqus
x
Email Post
You can email the Post below to a friend. Simply fill in the form and click send.
Post name: