FASHION fox
is a British fashion blog run by women's fashion insiders based in London.
With hot fashion tips, styling, fashion and beauty advice Fashion Fox takes you on an adventure in fashion.
Fashion trends are going through an urban and street style ho-mance where women's trainers are being worn with almost any outfit (which would have been unheard of a few years back!) We have seen trainers teamed with midi dresses, skirts, shorts, jeans and so on and so forth. But the reason why? They go with everything!! (they're also blissfully comfortable -Ed)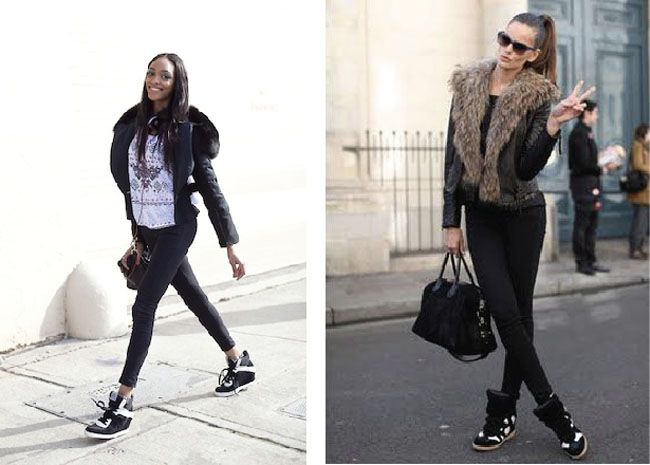 Casual footwear at one point would only be in use if we were off to the gym –rather makes us feel like we are! However a new rave has taken over that even the most glamorous of people are now wearing trainers.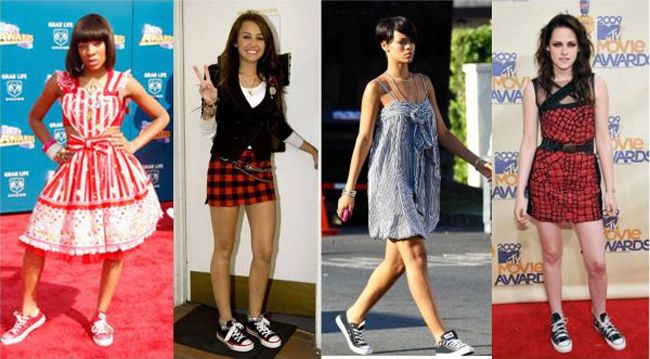 Rihanna, Kristen, they're all it sneaking around in sneakers!
With top designers such as Marc Jacobs and Prada getting involved with the 'wedge trainers' it's no wonder we see them on every other person's feet at the Fashion Weeks across the world these days. Ash still remain "the wedge" trainer with new arrivals at Urban Outfitters this week. The beauty of the wedge trainer is the fact that they are practical and comfy to wear but gives you height too.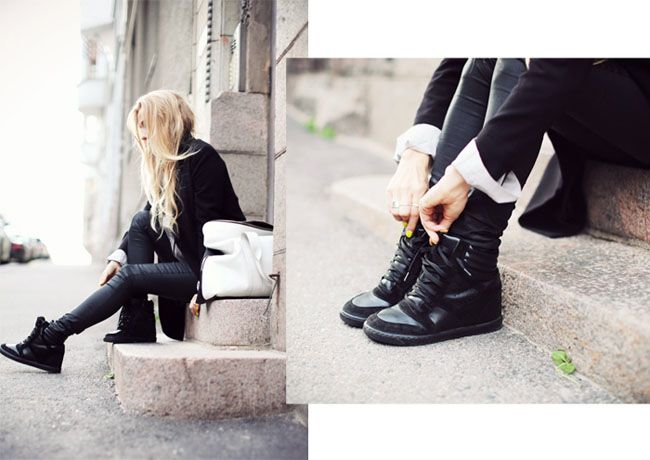 Or if it's not height you're after then there are other trainers out there; such as Nike blazers which we have seen throughout every festival going this summer and even on the beaches of Ibiza where girls are seen in denim shorts a pair of high tops. Even the this autumn's folkloric trend gets its own trainer with The Cobra Society bringing out sneakers with an Aztec Print.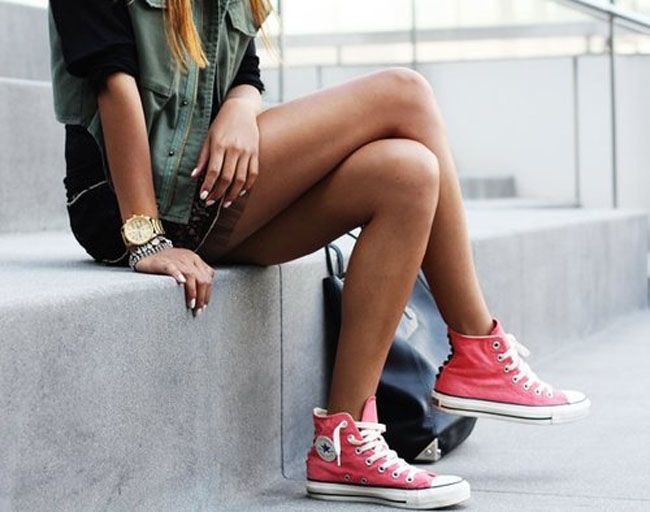 Alternatively there is always Converse! These have and always will remind me of American College students, a style that has never dated and I don't think ever will either, and what's better is that they're perfect for men and women! If any styles aren't as dainty as you would like them to be; there are the Ladies Converse to choose from as well, which are slimmer and not so chunky... there is a whole palette of en trend colours and with the trends for sequins around the corner a bit of glitter never fails. We've curated together some of this autumn's hot trainers for all occasions.
comments powered by

Disqus
x
Email Post
You can email the Post below to a friend. Simply fill in the form and click send.
Post name: