FASHION fox
is a British fashion blog run by women's fashion insiders based in London.
With hot fashion tips, styling, fashion and beauty advice Fashion Fox takes you on an adventure in fashion.
Holly Fulton began this collection as she began her career with her now signature art deco/metropolis inspired print in bleached out denim blue tone on tone prints, but it soon became apparent that she has been on her travels and looks like spending time in Hong Kong thanks to the invitation of our friend Johanna Ho has had a big impact on her design. Her last summer season was all about California and Americana. This season iconic motifs from China and Japan with silhouettes that draw your mind to films like Indochine with Catherine Deneuve and the Hollywood films of the 1970s that looked back to the 30s like China Town with flowing shirt dresses and shimmering silks.
Fan and flower prints interrupted by 1950s Americana motifs such as red ribbons on maxi skirts, fluttering maxi shirt dresses with a palette that glided from pale soft lavenders over white to black goldfish on white, dusty reds and pinks, ending with rose prints in orange, gold and black which I felt did not fit in this dreamy collection and its sun bleached tones and should have been edited out. Prints were enhanced with a layer of embroidery over them. Shirt collars are now open necked again, no more buttoned down repression, silhouettes are womanly, there always seems to be echoes of the 1970s in Holly's work a rather misunderstood decade that saw Yves Saint Laurent at the height of his powers.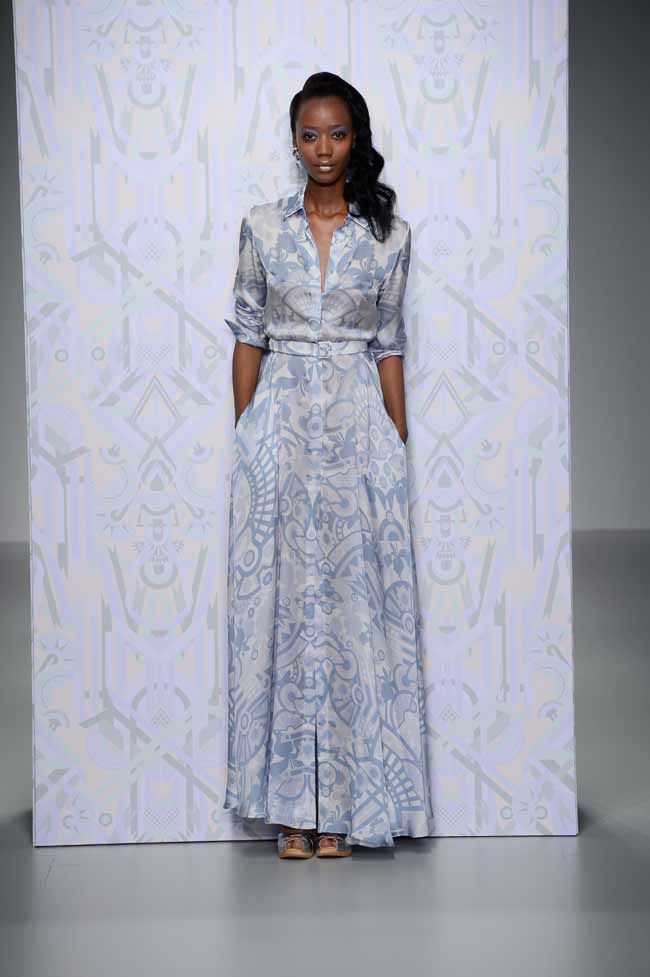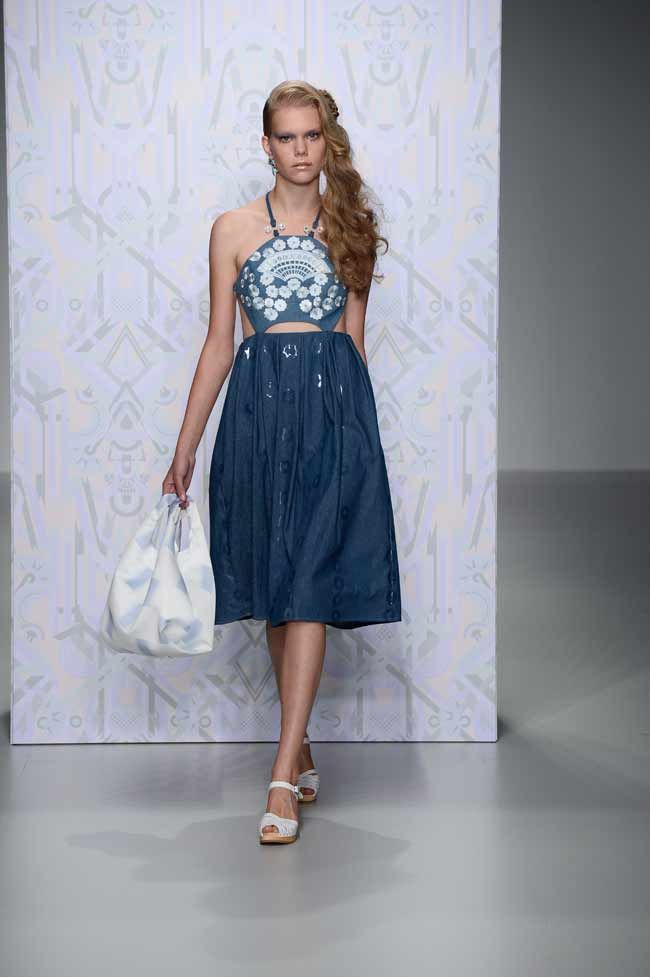 Dresses with backless bodices and full skirts are a trend emerging this season, Holly's like Fyodor Golan's collection play with the arching shape of the fan. Skirts were both midi and maxi and the yoked pleated skirt made an appearance which I also so on Onj Oaj Pairam's show, this is a real throw back to the 70s, and only for the slender and flat bellied.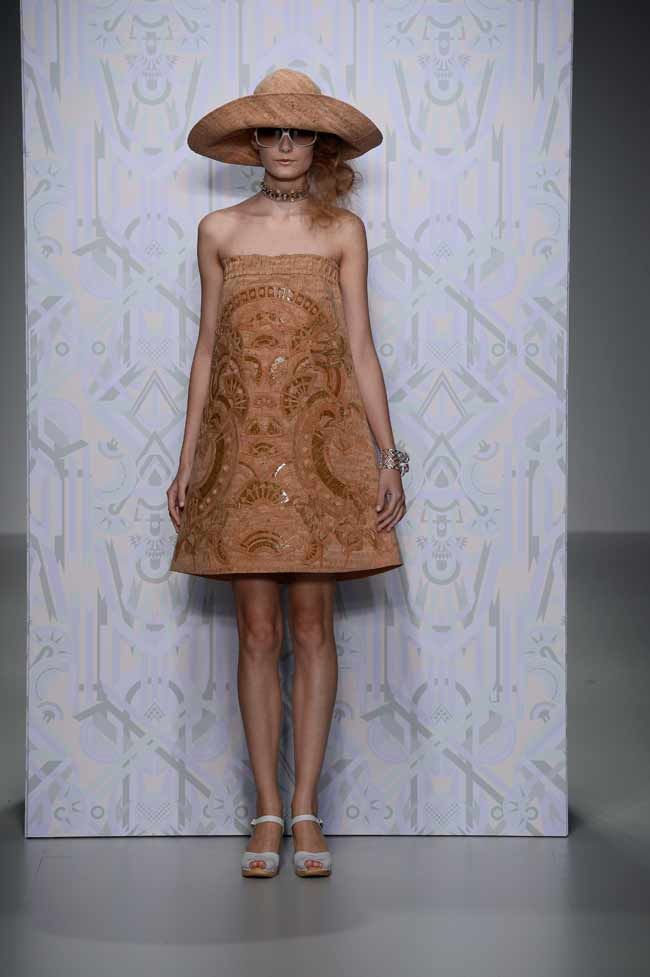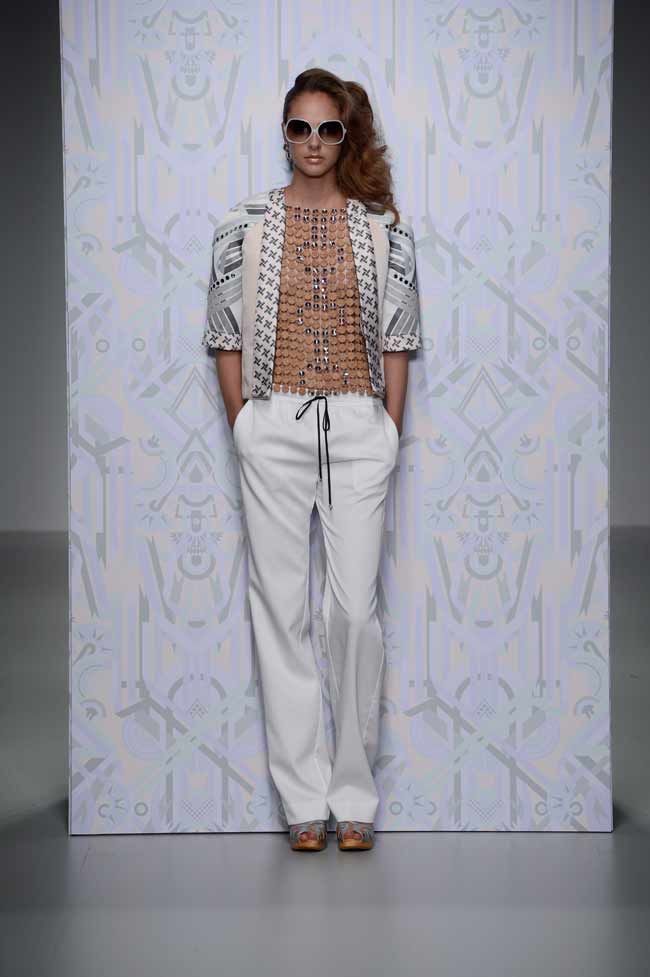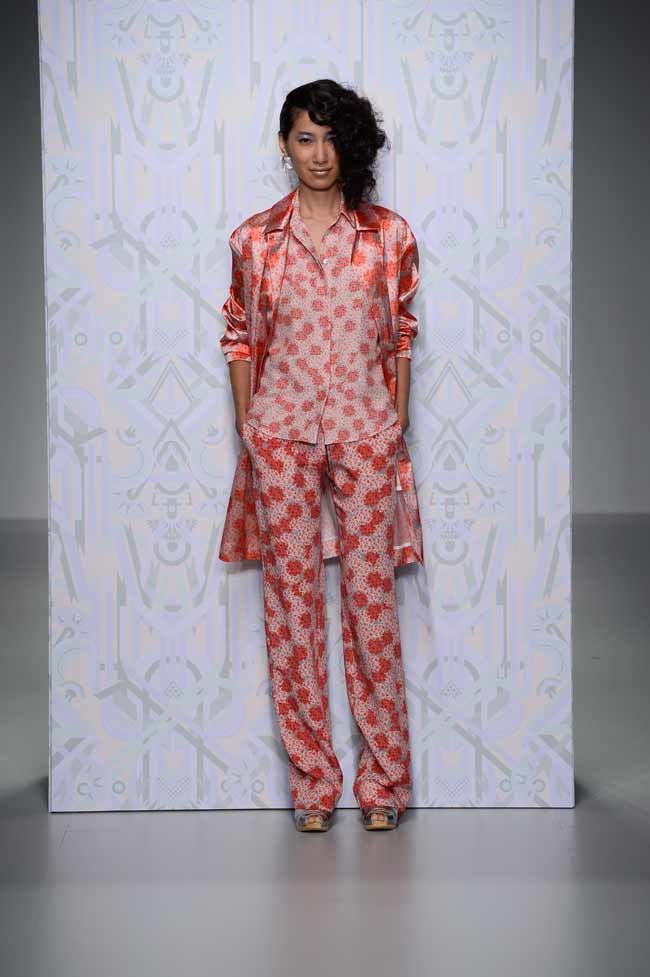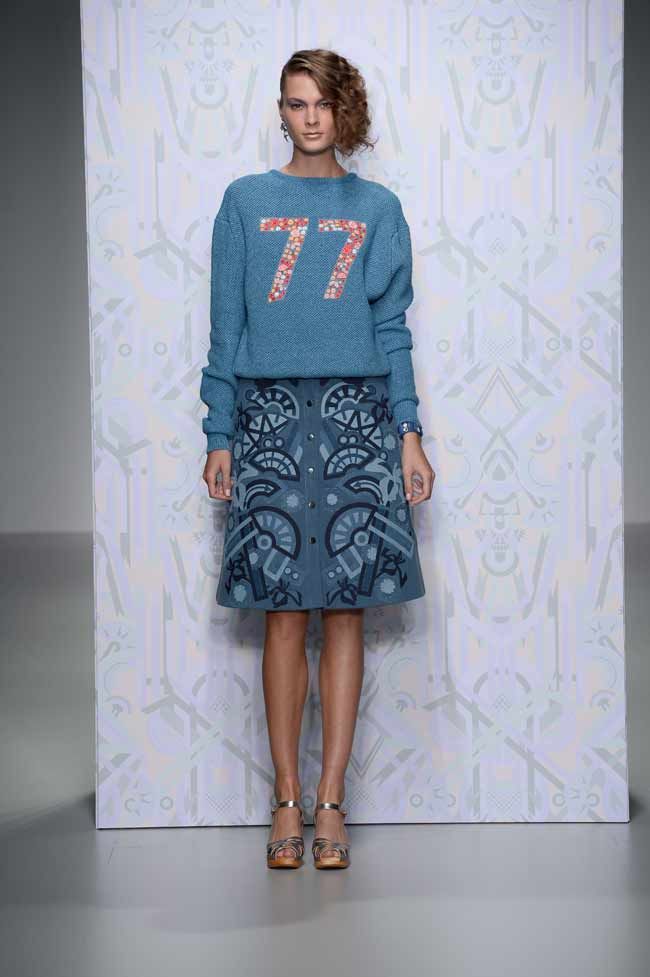 Holly offsets this unabashed femininity with sportswear inspired pieces including sweatshirts bearing the number 77, (1977?) and the denim jacket shape. Trousers are side legged drawstring pyjama pants, this is a collection in which to enjoy the heat, to lie back on a veranda in a rattan chair, with a mint julep or iced tea fanning away the heat and waiting for the rains to come.
comments powered by

Disqus
x
Email Post
You can email the Post below to a friend. Simply fill in the form and click send.
Post name: