FASHION fox
is a British fashion blog run by women's fashion insiders based in London.
With hot fashion tips, styling, fashion and beauty advice Fashion Fox takes you on an adventure in fashion.
I think my love for Mr. Rocha was first struck when he created a beautiful silk column dress with a single poppy emblem in red and black on cream, and cemented when I was preparing to present my portfolio to a mentor from Saatchi and Saatchi years ago and I was determined to dress up and look the business so I put myself in hock to afford a ¾ black coat by John Rocha, This year this classic palette returns but the red flowers are roses embroidered in wool over organza. His textures more subtle than recent collections, this collection is a love poem offering us all bouquets of roses that hover over full ball gown skirts under shading hats made from organza piping. I don't know what Mr. Rocha's intentions are but this collection seems to be a story of love's innocence and the dark recesses and catacombs of desire punctuated with flitting memories from the 50s Grace Kelly movies and her wedding.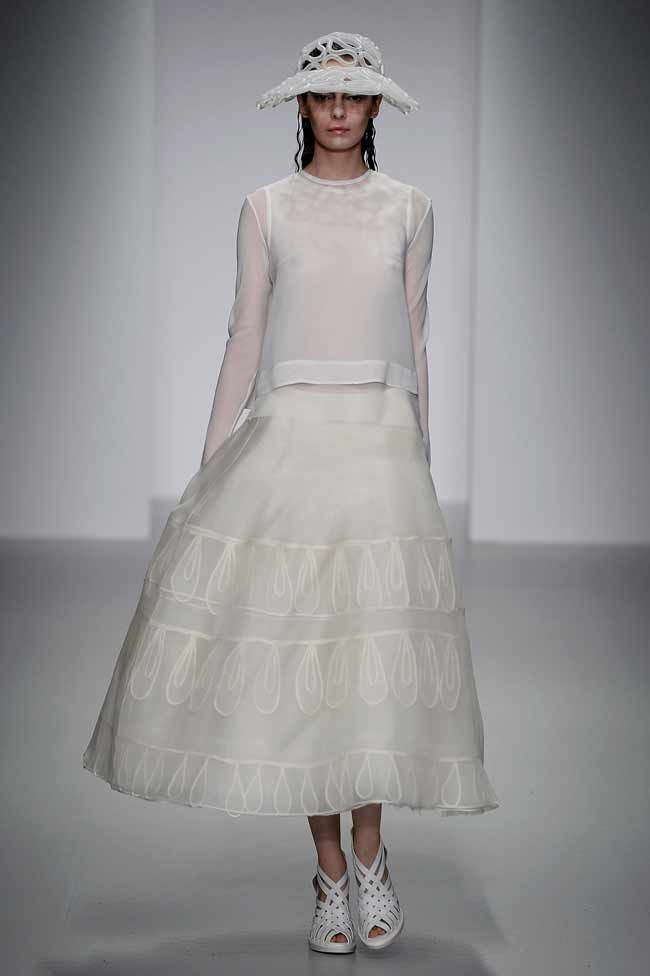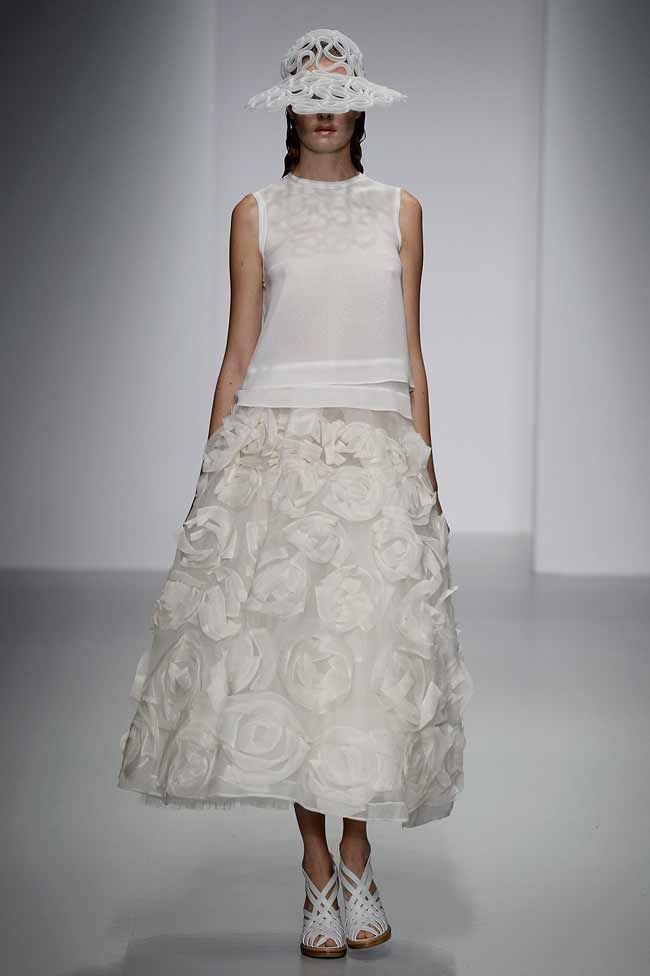 John Rocha always brings us black and white and maybe red and dusty colour palettes but this year amidst the ethereal ivories and whites, sandwiched between the delicate transparent floating ball gowns, and slithering, models slowly swinging their hips to sashay down the run way column dresses and the sinister darkness of his blacks come swinging three variations on floral prints, in 1950s gowns with skirts so full and opulent =they could have been made for Princess Kelly herself.
Rocha is renowned for his love of texture and like Holly Fulton he has chosen to build up the profile of the prints he is working with by adding textured roses in the same print, layering rose upon rose. The organza piping used on the hats makes a re-entrance in the bodices of the black dresses. There is almost a Andalusian feel to these black dresses which are waist to floor tiers of ruffles. Where a designer like Galliano or Westwood takes texture and details to almost bilious extremes, Rocha always manages to create a balance between opulence and elegant austerity.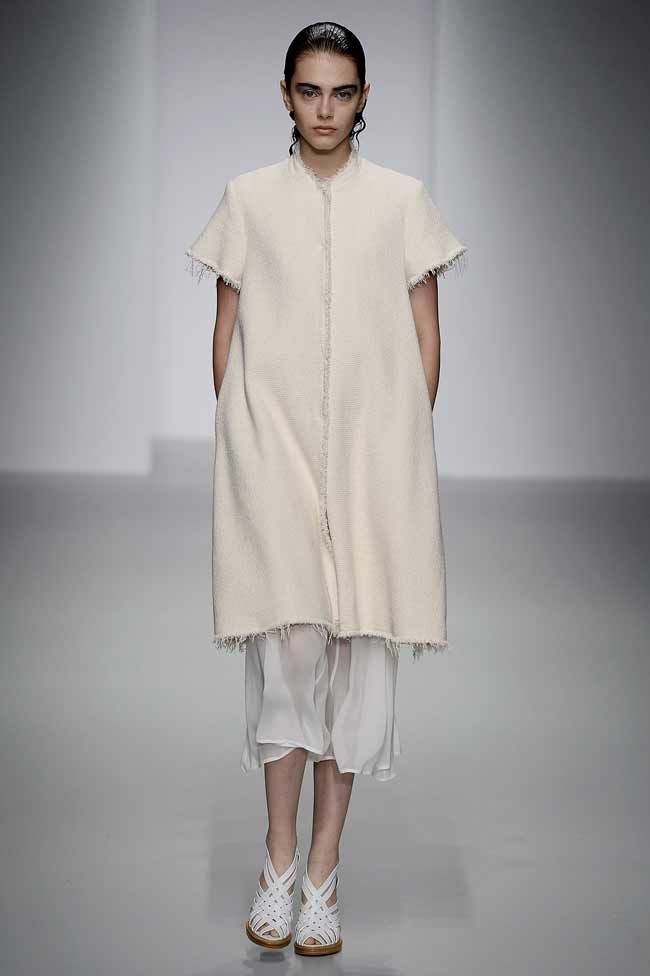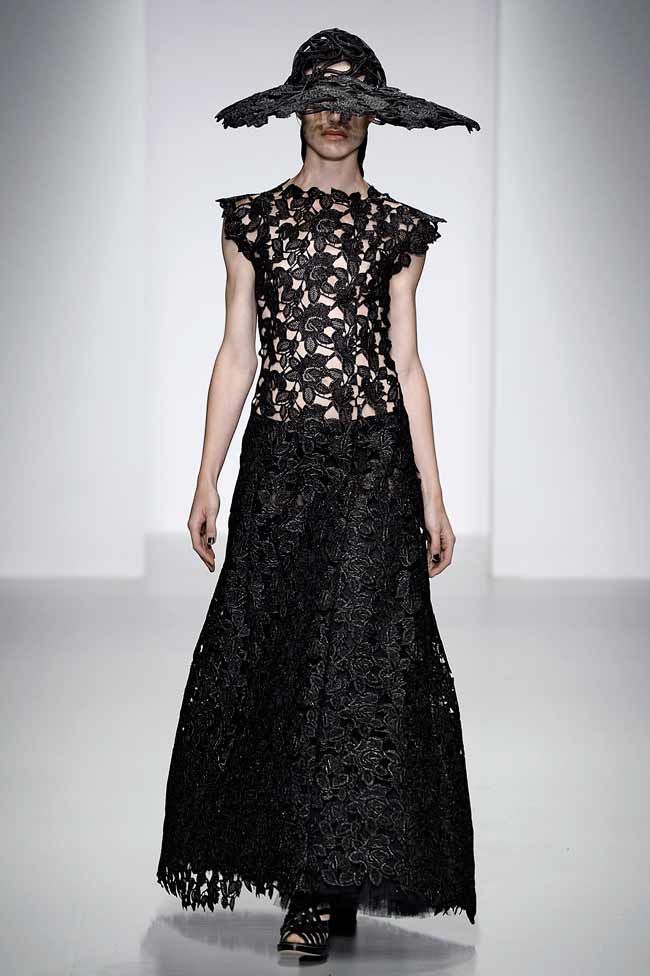 His clothes flow over the body as if he was pouring cream over each and every model. Organza, tulle, georgette are used in the dresses, with mysterious looking organza piping used to make the hats and the bodices of some of the dresses.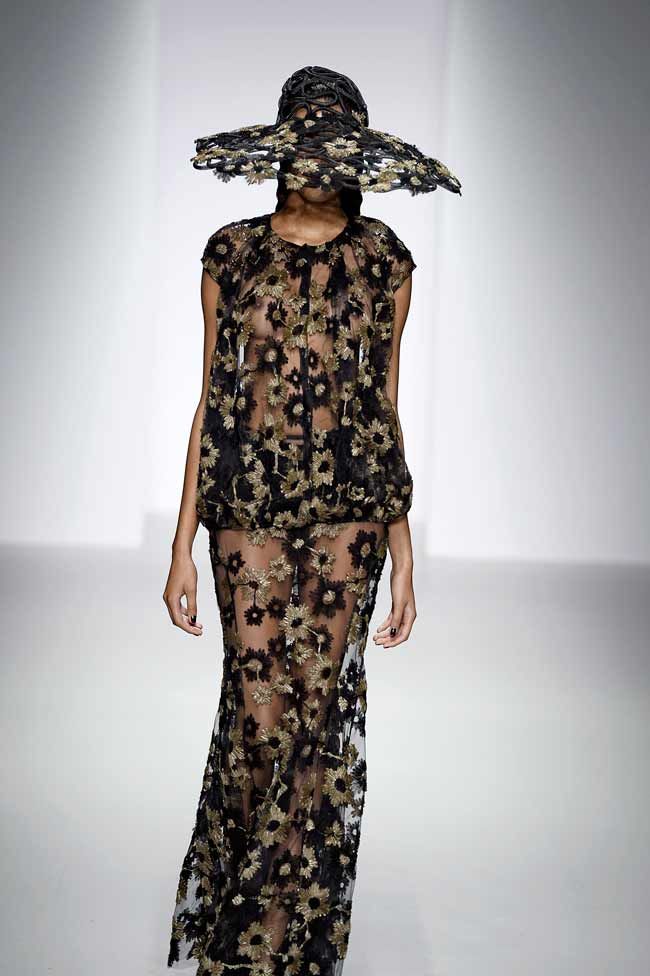 Over the transparent dresses come the over size, rounded shouldered coats, instead of the neatness of coating see in in other collections such as Burberry, Rocha uses raw edges, to disrupt the flowing lines of his collection and adds a roughness and a grit within the oyster that is needed to elevate the show from mysterious dream to the realms of humanity but then the mood changes again and gold plays over black, before returning to black again and finally we fade out and return to the winter rain.
comments powered by

Disqus
x
Email Post
You can email the Post below to a friend. Simply fill in the form and click send.
Post name: