FASHION fox
is a British fashion blog run by women's fashion insiders based in London.
With hot fashion tips, styling, fashion and beauty advice Fashion Fox takes you on an adventure in fashion.
Ahead of speaking at Moscow International Forum for Innovative Development, Catherine Wales talks to Fashion Fox about her ground-breaking Project DNA, new technologies and whether this is the end of Couture." Photography by Christine Kreiselmaier of www.ckay-photography.com
The marriage between fashion and music is finally being threatened by a new mistress: technology. What started as a brief flirtation in the form of E-commerce and the embracing of social media has become a full-on mutually beneficial relationship between these two rapidly evolving industries.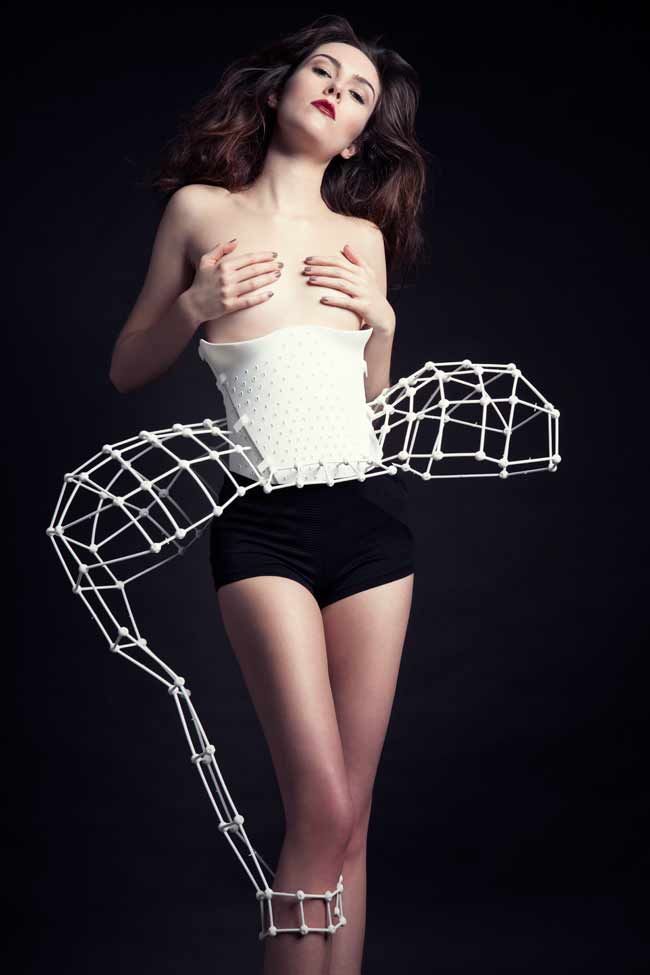 The relationship is best exemplified by Catherine Wales, a British Designer now based in New York whose seminal work, Project DNA revolutionised ideas about garment production and the standardisation of sizing across the industry. Most female consumers can sympathise with this (try to find a perfectly fitting pair of size 8 trousers on the high street and you'll see what I mean) and it was from this frustration that Project DNA was born. After all, most standard sizes are really a compromise and rarely, do those without a Couture-sized budget or a good tailor, find clothing that fits like a glove.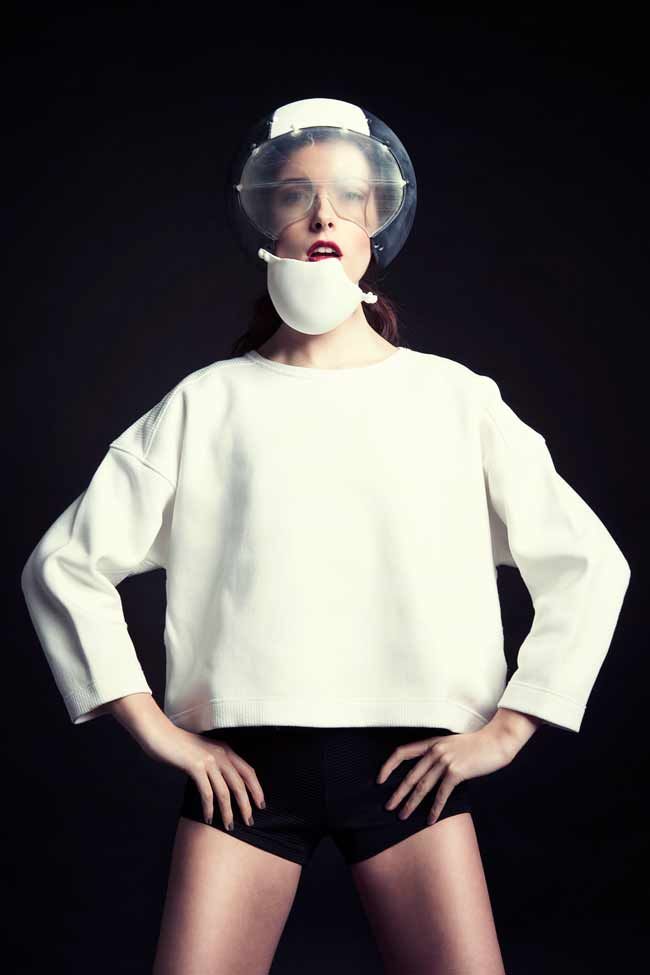 What sets this accessory collection apart was that it was produced entirely by 3D printing (i.e. a means to produce tangible garments in nylon from digital designs) with each piece tailored to the exact specifications of the model, hence the name- every piece is as unique as each person's DNA. Some of the designs show obvious kinship with the double-helical structure of DNA and such intricate detail (the feathered shoulder piece is truly astonishing) that it'd be difficult not to grasp the scope and potential of this new technology.>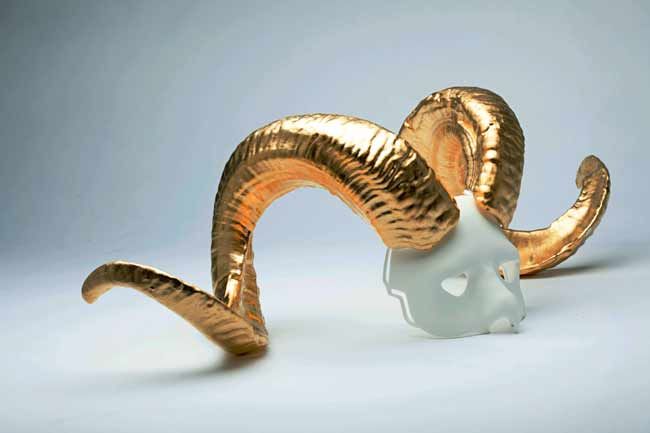 Wales also sought to produce a collection that provided an alternative to conventional methods, in particular, the reduction of waste. Her work But, what does this mean for the industry? Will 3D printers take the place of hand craftsmanship or will they be present in every living room, ready to produce a structurally unique garment at the touch of a button? I caught up with Catherine Wales to ask her about the process and future of Project DNA.
1) Where did the inspiration for Project DNA come from?
It came from my belief in the need to retail size-less garments and how this can be done if the fashion industry embraces technology into its working processes. 2) Why do you think there is a need to embrace new technologies within the fashion industry?
Technology is so integrated into society and our way of life and I don't believe fashion reflects this.
2) With the media attention on garment worker's rights, conditions and recent tragedies within factories in developing countries, do you think 3D printing will ever be available on a commercial scale? The size of the production depends on the demand - and at the moment the demand is growing rapidly.
3) 3D printing from designs means making a unique garment or accessory perfectly tailored to that individual- what does this mean for Couture and hand crafting techniques? Will they be replaced?
I don't think they will be replaced, but I do think that both new and old ways of working can benefit from each other.
4) Did you face any obstacles, professionally or technically when creating Project DNA?
Yes. So many - on every turn. It is a new fashion design process as well as a new product. Technically, I had printing difficulties because of the large amounts of data being sent to the printers. Also the slow and methodical applications available to lay the data into the print bed were challenging. The print bed (ie the material upon which the printed item sits) size was an immense challenge, but it forced me to think differently, and I was always confronted with traditionalists in fashion that did not believe this process or the designs could work.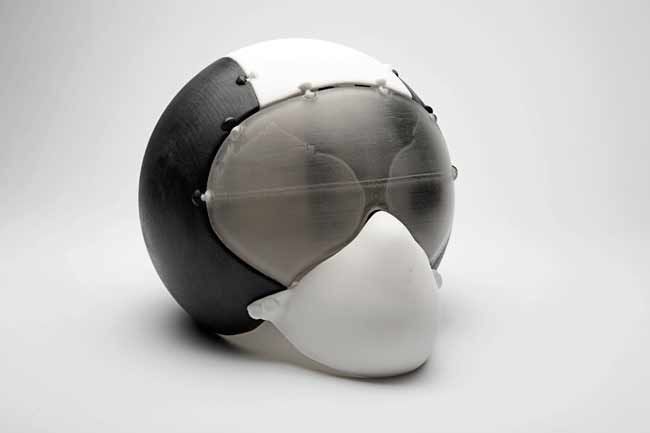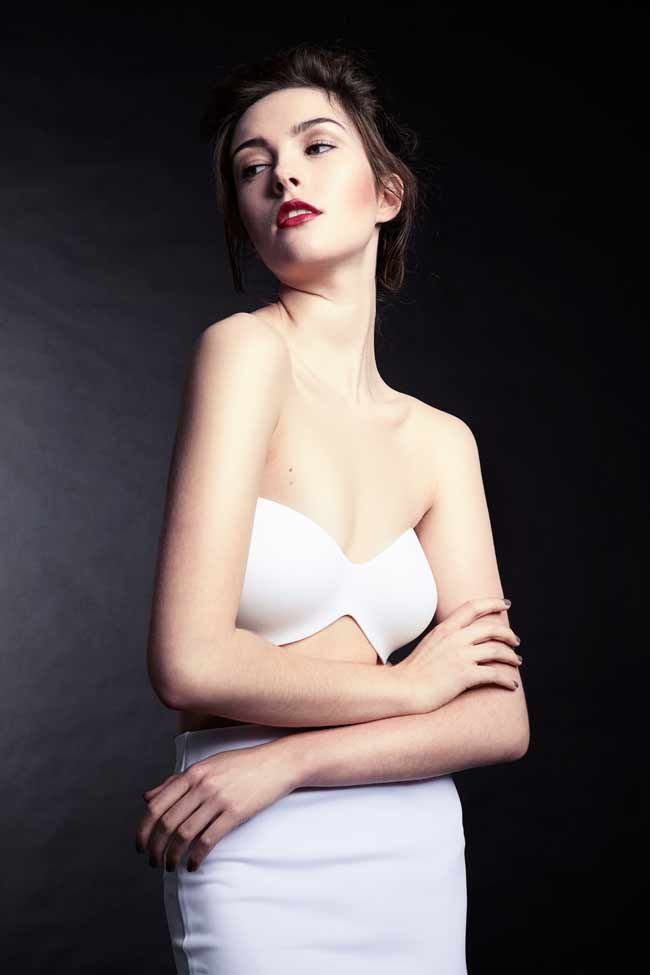 5) Why do you think 3D printing and Project DNA has relevance now within the fashion industry?
3D printing and Project DNA challenge the norm and hold promise for the future. 3D printing excites the consumer and investors minds as to what other possibilities could be available.
6) Although this collection focuses on accessories, will you venture into garments, for example creating the perfect suit or well-cut jeans, that every woman struggles to find?
Yes. That is one area I'm working on at the moment. The business plan will be finalised shortly and ready for interested investors.
comments powered by

Disqus
x
Email Post
You can email the Post below to a friend. Simply fill in the form and click send.
Post name: