FASHION fox
is a British fashion blog run by women's fashion insiders based in London.
With hot fashion tips, styling, fashion and beauty advice Fashion Fox takes you on an adventure in fashion.
Shoes Off Exhibition On: Kitty Wong's Shoes she will never wear
31 October, 2013
Written by Fashion Fox in Exhibitions
Shoes are such a personal piece of any woman's fashion wardrobe and for shoe lovers, every shoe has a tale to tell. Shoes can raise us to great heights, be cause for admiring comments from others or a source of great pain. For Canadian born, fashion illustrator Kitty N. Wong who we interviewed on Fashion Fox earlier this year, shoes are a source of inspiration particularly the shoes that she never wears and evoke an emotional pain as much as ball burn or pinching.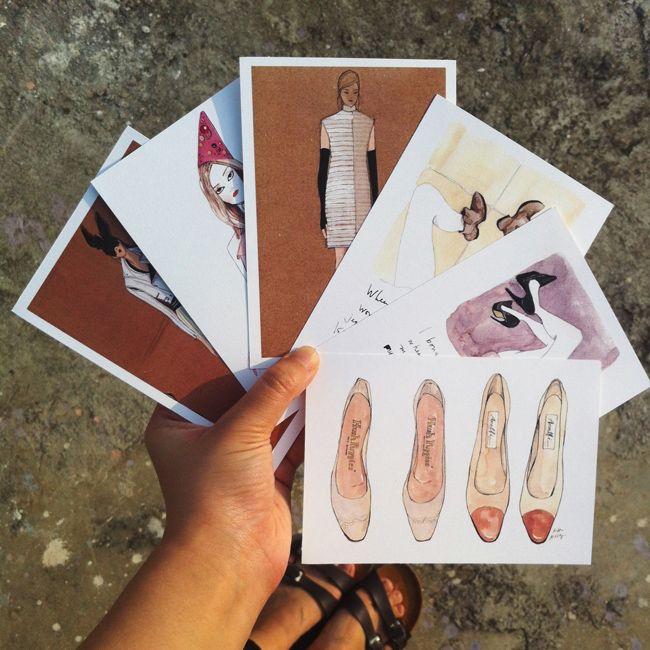 When we spoke to her a few month ago she was half way through the series, now that she has finished this series of narrative drawings she is exhibiting them at Cafe Parmenar, 307 Augusta Ave. Kensington Market,Toronto, until November 10th this year. Kitty explores how fashion evokes desire, but of course with desire can come the disappointment when our expectations are not met. These simple guache, acrylic and fibre tip drawings on recycled cardboard, in her loose and uncomplicated style highlight the distance between our desirous choices of designers and fashion with the realities and complexities of our lives.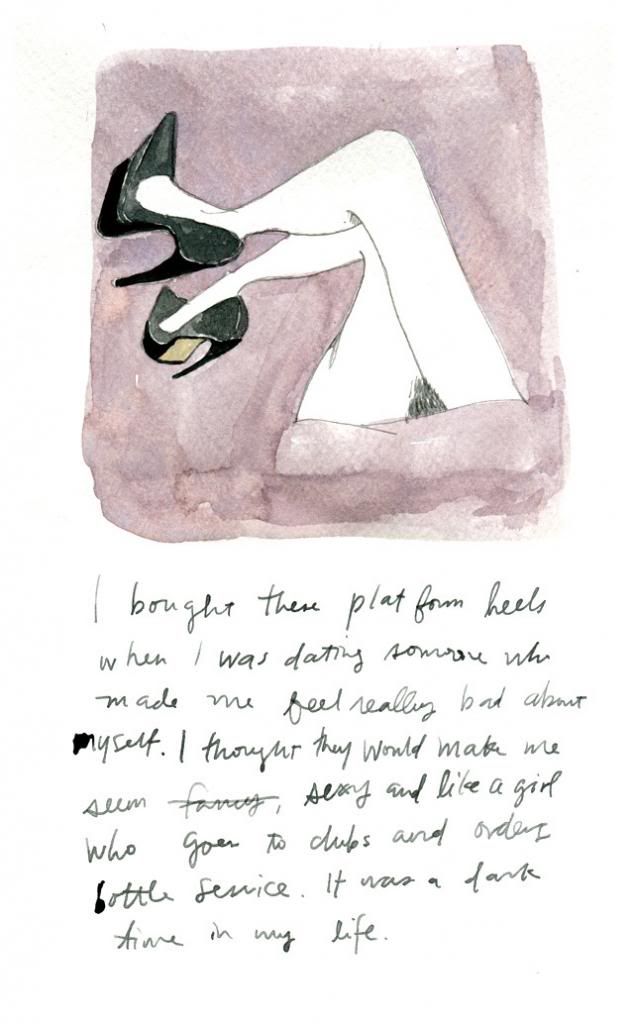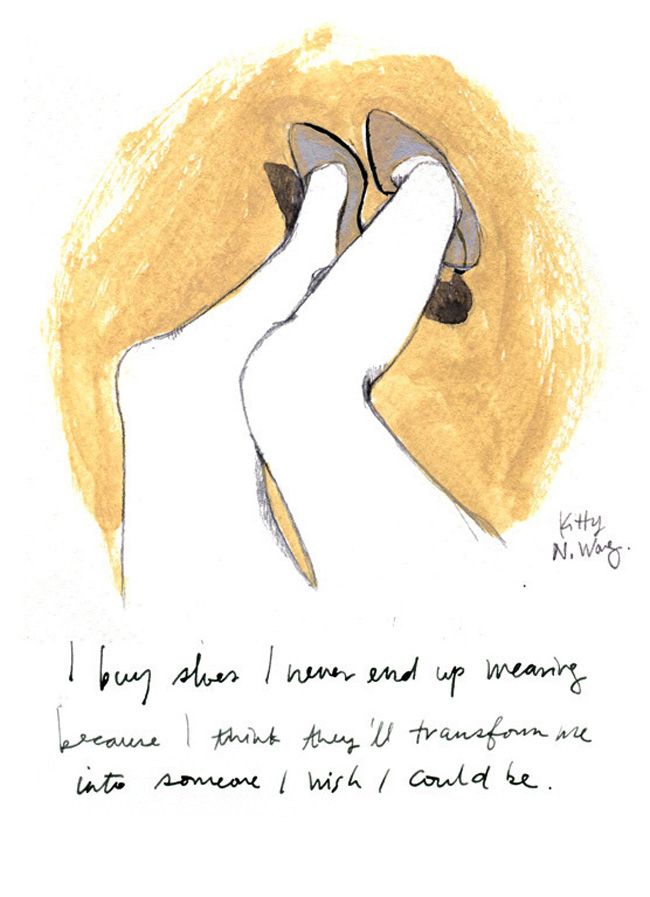 This is Kitty's first solo show. She will be part of a forthcoming exhibition early next year at Town Hall Gallery (Melbourne) as part of Australian Fashion Week. If you check out her website you can read about her adventures in Canada. Below we've curated some ideas for shoes you might just wear from Zanotti's gold fronted shoes to River Island, a world of skyscraper heels await you and we hope you wear them and have happy shoe memories.
comments powered by

Disqus
x
Email Post
You can email the Post below to a friend. Simply fill in the form and click send.
Post name: