FASHION fox
is a British fashion blog run by women's fashion insiders based in London.
With hot fashion tips, styling, fashion and beauty advice Fashion Fox takes you on an adventure in fashion.
If you're a busy woman like me, constantly in and out of airports, I bet you've not even thought about where or even when you are going to have the time to do all your Christmas shopping, I bet its barely registered other than a guilt fleeting thought. However, if you're life is often up in the air and you too are a Heathrow regular, I can tell you, your Christmas shopping can be all done with the aid of a personal shopper at Heathrow Terminal 5 where you can indulge in their pre-Christmas special offers.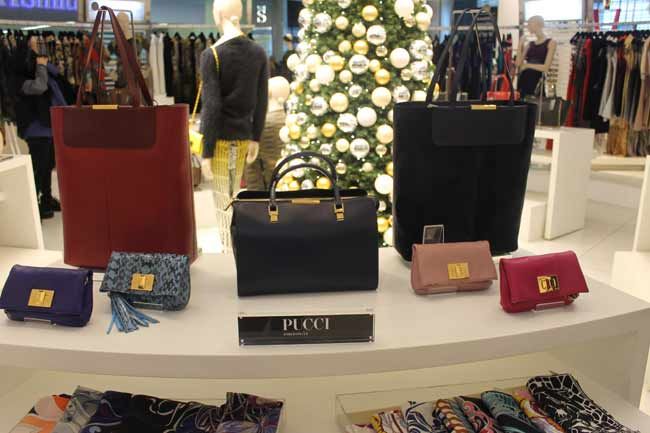 Unlike other conventional airports with cliché beauty stands and a few high-end stores here and there, being one of the world's busiest hubs it is mecca for duty-free shopping on luxury items at discounted prices. When you aren't rushing for your 6:00 am flight (as I often am), you'll notice the air of glamour pervading Heathrow, well OK I'm actually talking about Terminal 5, which hosts a pantheon of high-end boutiques such as Gucci, Prada, Dolce and Gabbana, and Dior.
Before departing for a pre-Christmas shopping event hosted by the personal shopping staff at Heathrow, I boarded the Heathrow Express at Paddington Station, which was an experience in itself. True-to-nature, I arrived into Terminal 5 (T5) in "approximately fifteen minutes", with the right amount of legroom and air conditioning for my entire ride. Proceeding onto airport security - which is never as glamorous as the shopping possibilities that comes afterwards - I unpacked and placed my items into the normal grey bin, with hopes and excitement of what was to come after the tedious procedure. My fellow bloggers and I were escorted to Gordon Ramsay's Plane Food restaurant for lunch and a quick debrief of the day's event. Lunch was pork belly and caramel salted crème brûlée for dessert; I took notice at the speed and efficiency of the servers and the overall quality of the food, which serves quite well for someone on the go.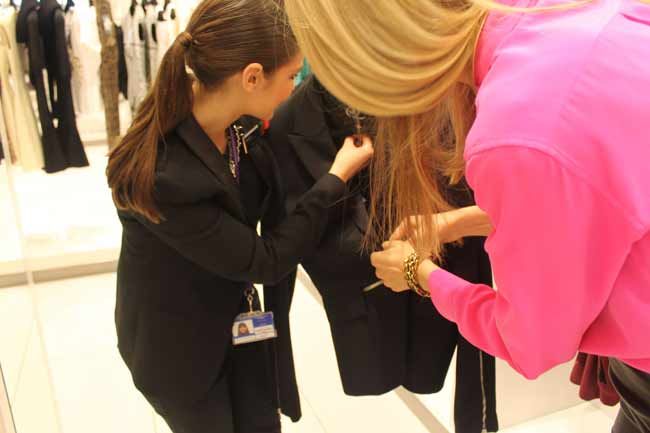 Tip: Prebook your personal Shopper so they can research for you
Maria, my personal shopper for the day, explained extensively the ins and out of personal shopping and how it matched well with the lifestyle surrounding most flyers who pass through Heathrow. Heathrow's personal shoppers are bilingual or trilingual speaking languages such as Chinese, Arabic or Portuguese. They've also been highly trained and are usually given ample time before any given shopping trip, so they always plan accordingly to suit their clients needs and have an extensive knowledge of current runway trends, but the best thing about personal shopping in Heathrow has to be the price tag attached it: free!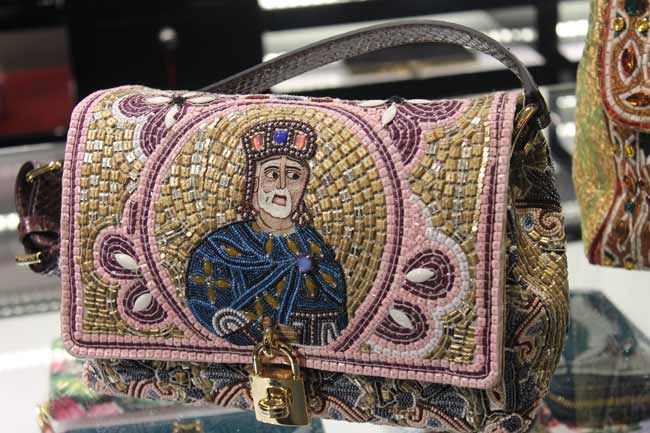 Lust haves in Dolce & Gabbana
After lunch, Maria and I headed over to our first stop: Harrods, where Maria showed me a couple of items in particular from Cambridge Satchel Co. which she explained to be quite appealing to her younger clientele. After Harrods, we headed to the lower luxury boutiques which stock items exclusive to Heathrow only. The staff were quite welcoming and the boutique spaces were intimate, taking you out of the atmosphere of a busy airport, and into one of great comfort and ease.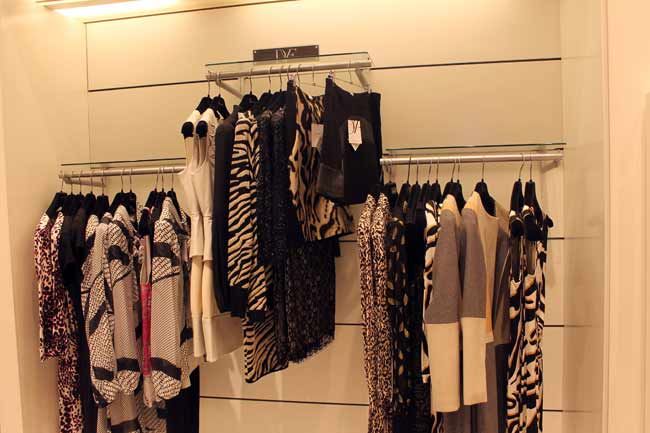 Tip: leave space in your carry on for those pre-flight fashion purchases
Concluding the shopping tour, Maria and I headed back to Harrods and I was able to buy a Michael Kors clutch I had been eyeing since the first time I saw it. Plus the clutch now serves as a stark reminder of the wide-array of shopping options available throughout Terminal 5. Shutting off my camera and meeting back up with everyone else whom embarked on the shopping tour, I left Heathrow with a new outlook on how enjoyable shopping at an airport can be after all.
So are you thinking about your next vacation or business trip and you are going to pass through Heathrow, make sure to leave a little extra time to browse through the boutiques and remember to pay a lot of attention to detail, because you never know, you may find a gem.
comments powered by

Disqus
x
Email Post
You can email the Post below to a friend. Simply fill in the form and click send.
Post name: