FASHION fox
is a British fashion blog run by women's fashion insiders based in London.
With hot fashion tips, styling, fashion and beauty advice Fashion Fox takes you on an adventure in fashion.
Strathberry Awarded "Most Stylish Retailer"
11 November, 2013
Written by Fashion Fox in Brands
Strathberry were the new comers at the Scottish Style Awards that was hosted at the beautiful Kelvin Grove Museum in Glasgow last Saturday but saw off classic brands Miumiu and Armani for the prize of "Most Stylish Retailer" with their concept store No. 81. Strathberry sounds like they have been around for a very long time, but they are Scotland's they are a young company that draws upon the legacy of Scottish textiles and leather craft to create a host of luxury desirables from handbags to a golf bag which Godfather actor Andy Garcia has adopted as his bag of choice so how did their flag ship store No. 81 steal a march on the Italians at the awards?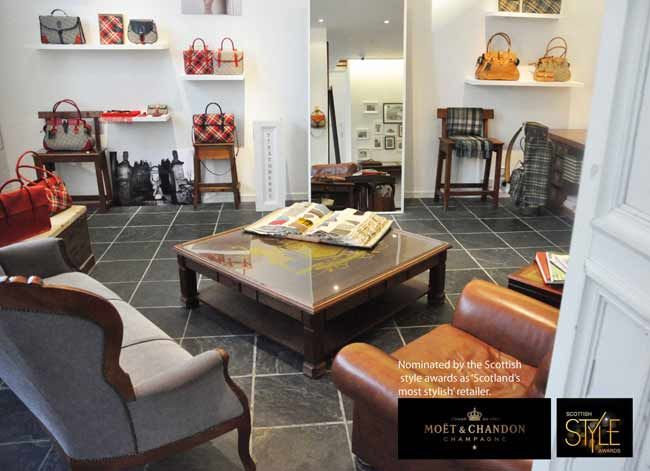 I asked Creative Director Clare Robertson the reasons why: "Number 81 is a concept store. I spent some time in Japan and was hugely inspired by how brave retail and visual merchandising is in Tokyo. I wanted to create something entirely new and fresh for Scotland, which is inspired by our roots but not all consumed by them. The result is breathtaking and even in our infancy, 'Number 81' has become a must see destination stop; not least because we are in the very heart of the capitals old town which is such a wonderful location in itself.
It is a space where we are able to celebrate our traditions in a contemporary and fashion forward manner. It is this identity that will become recognisable across the world. Every little detail has been very carefully considered. For example, the Edinburgh Sky line has inspired the chimney pots where we place our bags. We proudly display our small accessories in a display case recused from the museum of Scotland and of course every one loves our two stone dogs that stand pride of place guarding our front door! We are truly sensitive to our surroundings and it is this concept, which will translate so well in the streets of New York or Tokyo. I love the idea of taking 'number 81' and re creating it a completely different setting, which is indeed our longer term ambition.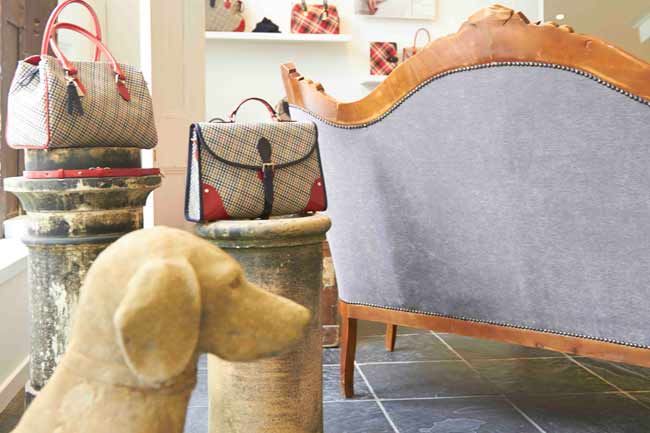 Number 81 has become a Creative hub. It gives us the space to tell our story. It is a working space as well as a retail space, our design studio is on site and we welcome our international buyers to learn about our production methods and craftsmanship. Strathberry of Scotland is unique in what we are doing we are a design house, a manufacturer, an innovator, a wholesaler and a most stylish retailer! Above all we are a brand with a clear and strong identity and an ever-growing presence.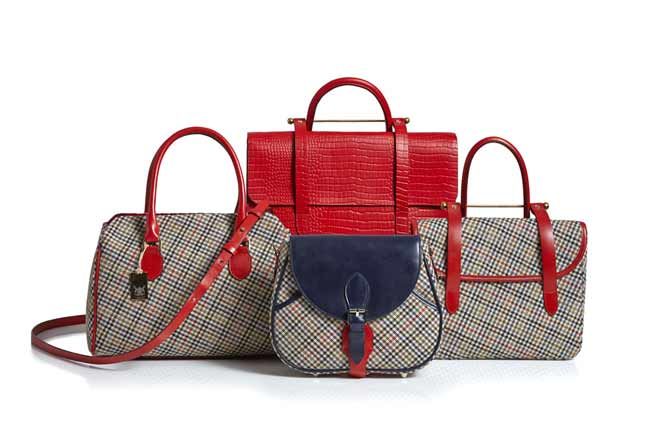 The Tantallion Range designed by Strathberry
There really is no another retailer in Scotland doing what Strathberry of Scotland is doing. We are brave with our decisions, we strive to be different, we do not sit in the traditional boundaries of what 'retail' is perceived to be and because we are young we can make our own rules.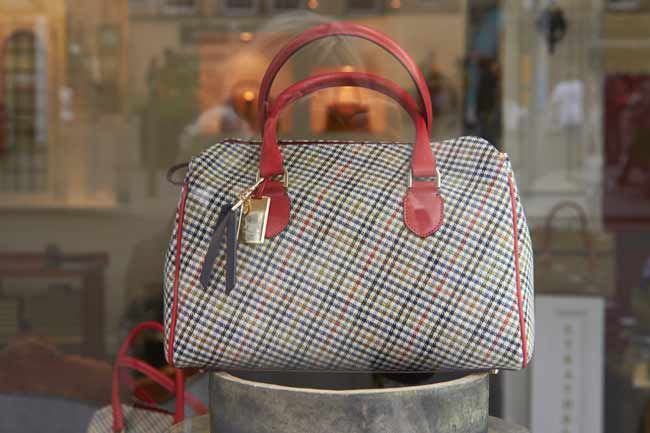 We passionately believe we are doing something special for Scotland. With huge ambitious we strive to become a multi million pound business within five years and complete on the same level that our Italian counter parts already do."
Look out for our Scots correspondent Lorna Carvill who will explore the craftsmanship and design of Strathberry in a future post.
comments powered by

Disqus
x
Email Post
You can email the Post below to a friend. Simply fill in the form and click send.
Post name: