FASHION fox
is a British fashion blog run by women's fashion insiders based in London.
With hot fashion tips, styling, fashion and beauty advice Fashion Fox takes you on an adventure in fashion.
I have a friend called Karl O'Keefe who is a bit of a pied piper and through him I've met some really wonderful people and been to some very messy parties, I always remember Arielle Free as the other girl in the pack I could always have a good giggle with and have a good yarn too back then she was a dancer but now she's a rising TV star presenting 4Music, she's a girl who's always had style and was one of the nominees for "Most Stylish Female" in the Scottish Style Awards, which quite tickled her. Portrait photos by David Gardner. Hair in main photo styled by Sharz Din at Salon Sassoon, Glasgow.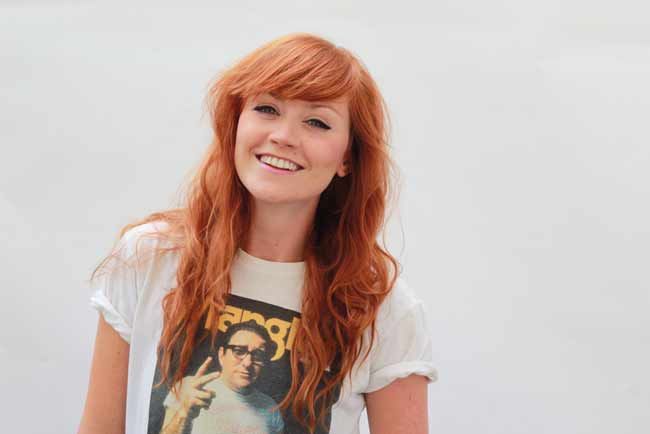 We meet at the Wallace Collection in Mayfair, she's just come from a shoot in Camden. It's funny how your career leads you across different patches, when I was working as a music photographer/journo Camden was my stomping ground now its Mayfair, and Arielle was kind enough to haul ass to my side of town. That said, I'm still finding my way around, so after a whole three minutes of deciding where to have tea we choose Durrants for three reasons 1. I've been before and its good, 2. Its like a Yorkshire/Scots country pub, 3. It was in front of us at the time.
"Look at us now eh? Drinking tea", she giggles after we've been recalling various escapes from drunken men at parties. I tell her: "So one minute you are dancing and then next minute Richard Branson and Nile Rogers want to have their pictures taken with you." "I was in the "Pleasurette's when I met Karl (he who introduced us), when he came to Guilty Pleasures, after that I choreographed videos for likes of The Rakes. Then one festival someone put a mic in my hand and said can do this interview." From there she worked for Virtual festivals and has got to meet pretty much everyone worth knowing in music from Rob da Bank who runs Bestival to Elton John. "Elton John loved Bestival and wrote a letter to Rob da Bank to say "Thank you" for putting me back on a festival stage.";
At Rockness when no other journalist could winkle out a word out of Nile Rogers about working with Daft Punk Arielle got the news: "He came off stage as high as a kite on adrenaline, he put his arm around me and and said "I'm gonna tell you this because you're a pretty broad, I went to an apartment, we laid down some track and if they make the album, they make the album."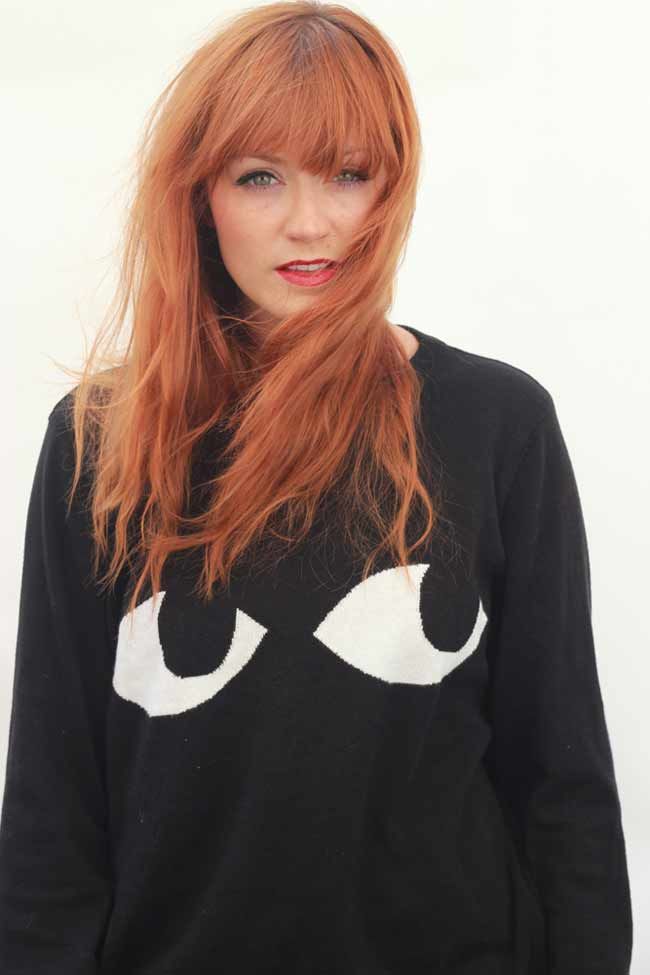 4music is her new job: "Basically I had a trial in the summer and they like me. The great thing about 4music is that they don't mind you being charming with bands, so that's how I got nominated for the Scottish Style Awards," she says with a cheeky grin. At first she says she knows nothing about fashion and then the fashion anecdotes tumble out, "I was at the Manchester Vogue Fashion Night and Christopher Kane ran up to me and said "I love your skirt!", "so you should! It's yours!" and he asked to have a picture taken with me. "I'm a massive shoe fan I love Sophia Webster or Christian Louboutin."
Its two days before the Scottish Style Awards, Arielle is just beginning to dip her toe into the shark infested water that is celebrity and being "dressed". Time was against us, but were against us and I did find her a fabulous frock then the District line stranded us 15 minutes short of a Phannatiq Ball gown, However, thanks to a quick call to Salon Sassoon and Arielle's signature 50s curls were booked with with Senior Creative Director Sharz Din at the Glasgow Salon Sassoon, curled and set for her red carpet shot, but if you're nominated for "most stylish female" I think it makes more sense to wear your own clothes and Arielle looks stunning in this Top Shop Unique jumpsuit and Emporio Armani bag. She may not have won this time (she was robbed) but as I said to Arielle this is just the start of her fashion journey!
comments powered by

Disqus
x
Email Post
You can email the Post below to a friend. Simply fill in the form and click send.
Post name: