FASHION fox
is a British fashion blog run by women's fashion insiders based in London.
With hot fashion tips, styling, fashion and beauty advice Fashion Fox takes you on an adventure in fashion.
Winter is beginning to bite, so now is the time to start layering up. Winter offers a chance to play with layers and textures. A key look this fall is about mixing different fabrics and a key look is mixing leather and wool most often mixing leather and wool within one garment with leather as a trim. Jo Holland, artist and textile designer who is currently collaborating with Canadian fashion designer Cristina Sabaiduc models some ideas for this mid-season cold snap. Photography & Styling by Elizia Volkmann.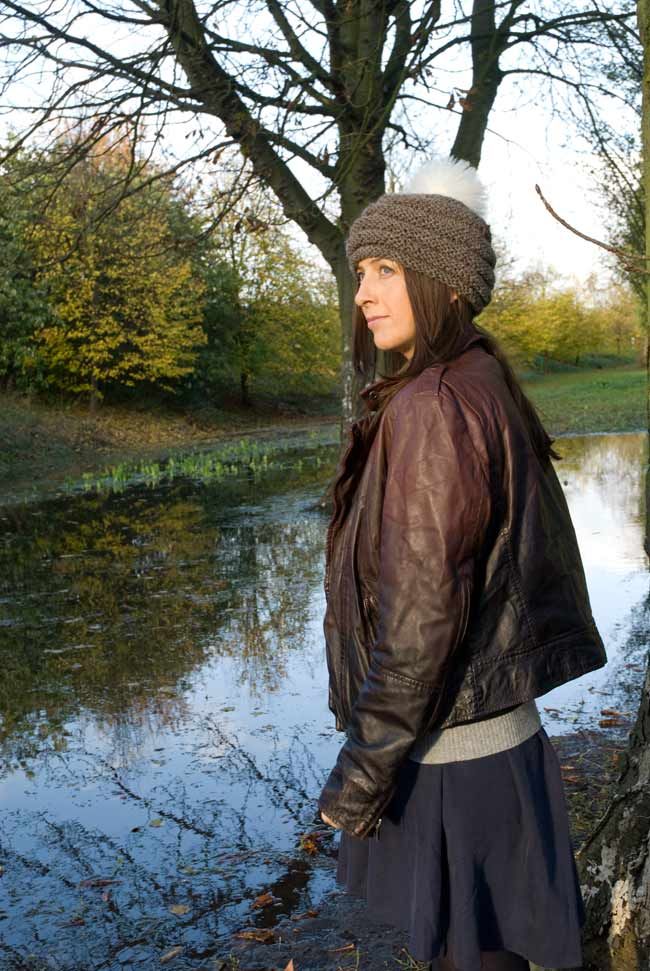 If you're soul is a bit rock and roll you'll be enjoying the range of biker jackets. Jo wears Muubaa's Salazar ombré biker jacket in Redwood over F&F's striped grey and black cashmere sweater with button details on the shoulders, great value at only £48. Toft Alpaca's beehive bobble hat.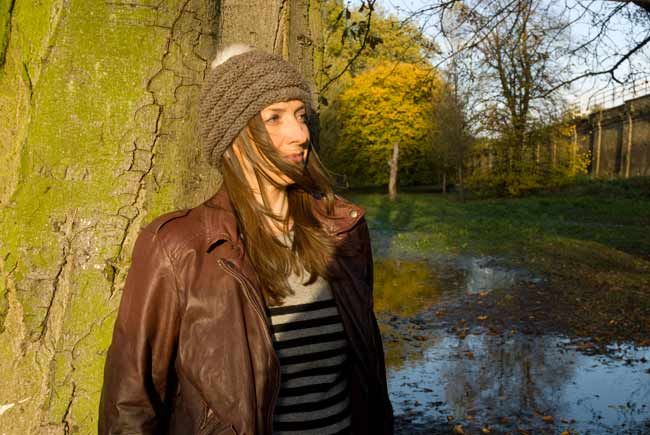 Knitwear is key and mixing chunky knits with smooth cashmere's provides a contrast that can really compliment your figure rather than chunking you out. Layering with fine knits such as cashmere or merino is great for keeping your warm and showing off your figure, chunky knitted accessories such as hats, scarves and snoods are a great way of creating texture without bulking you out. Thin layers are better for staying warm. Jo likes to scour e-bay for unusual dresses that suit her style rather than following high street trends, she favours a look that mixes the feminine with a rock edge, leather jackets are something she is rarely without, in this shoot she wears a silk blue dress, F&F opaque tights which we're finding are one of their star buys giving other brands a run for their money in the "fashion staples" market and a pair of long boots again mixing tweed with leather which although these are old favourites of hers are very much on on trend mixing woollen wovens with leather. Whether your going for a chic urban look with rock influences or the more country styling mixing these textures are key.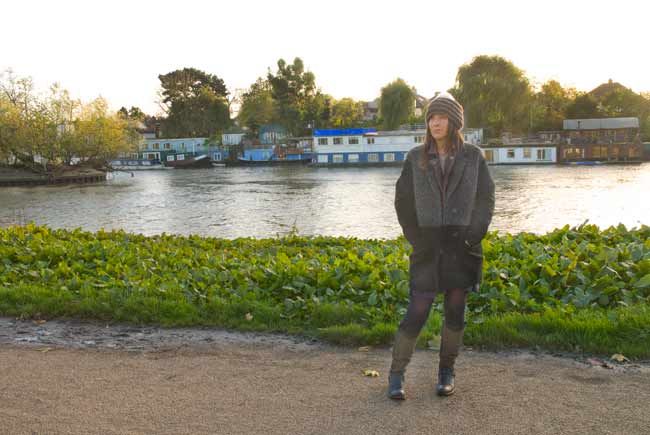 If its getting too cold to head out in just a leather jacket then think about layering a wool coat over this such as this wool coat with contrasting grey boucle and black wool coating by Parka London, it will create layers and a sense of depth but again without bulking you out.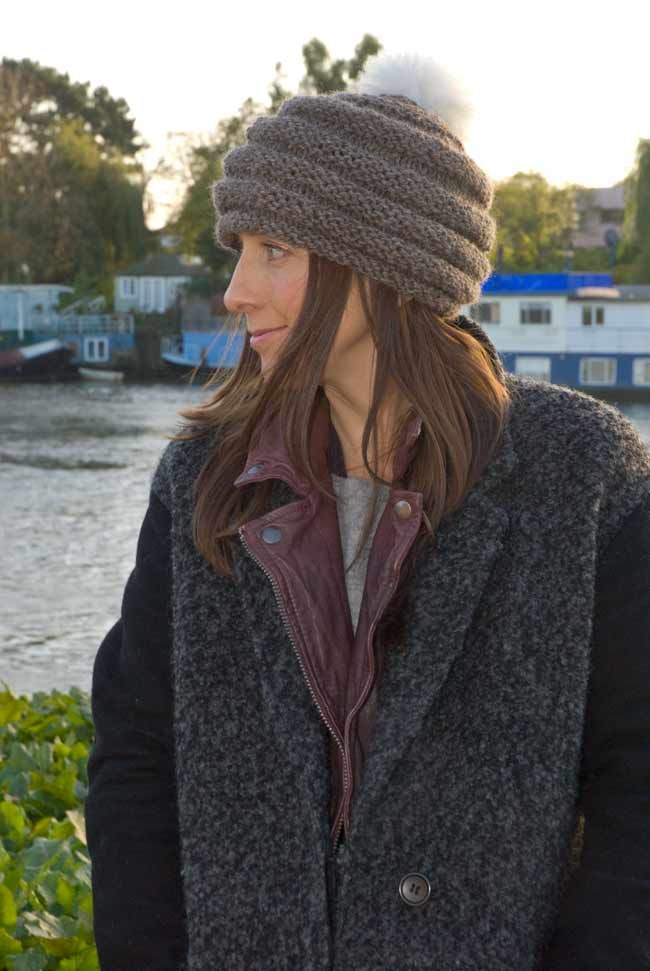 The Toft Alpaca hat is from one of their kits which they sent to me to knit and review. The pompon is Alpaca fleece, which is an ethical alternative to fur, this lends a sense of cuteness. See the next post for the review and to enter our Toft Competition.
Jo's Hair was cut and coloured by Jay at the Richmond Branch of Ollie Rizzo. Make-up by Elizia Volkmann using Simple's Kind to Skin+ Beauty Balm as a based. Liz Earle's cream blush, Bella Pierre's shimmer powder eye shadow in Champagne Cream and Celebration Gold with Mac Eyebrows in "Fling" and Mac Mascara and Benefit's cheek and lip tint on lips all available at House of Fraser. If you like the look below we've curated some suggestions to get Jo's look, what are you favourite winter layers?
comments powered by

Disqus
x
Email Post
You can email the Post below to a friend. Simply fill in the form and click send.
Post name: