FASHION fox
is a British fashion blog run by women's fashion insiders based in London.
With hot fashion tips, styling, fashion and beauty advice Fashion Fox takes you on an adventure in fashion.
When the autumn sun shines it burns away the winter chill and the rich colours glow. This is the second part of styling Gabrielle Russell, who is a film director and now a lecturer at Norwich School of art. In a gap between her busy work schedule I styled her with a day look for an art and film lecturer. "Work wear" is something that is usually buttoned down and suit-shaped. For creative people striking a balance between expressing your personality with a hint of professionalism is key. The shoot started with grey threatening skies but then the sun came out.
Mixing up classic pieces with interesting detailing. I was invited by F&F to choose a day wear look from their flagship boutique in West Kensington. The star buy is definitely this Limited edition real leather biker jacket with the quilted shoulder detail. The leather is soft, flexible but with that genuine biker jacket sturdiness and an excellent fit.
Teamed with an elegant jewel detailed navy pencil skirt, lace edged camisole top in delicate shell colour and some light knit accessories (hand knit no-less) Gabrielle's look is casual. She wears the other star buy a striped cashmere jumper that has overtones of art school chic. Gabrielle says: "I love Vivienne Westwood and Alexander McQueen and the old French fashion houses Cacharel and Chloe." She's enjoying dressing up,"now that my hair is longer I can wear dangly earrings", she giggles. Gabrielle likes a hint of glitter and has a secret fondness for glitter nail varnish, which is also available from F&F.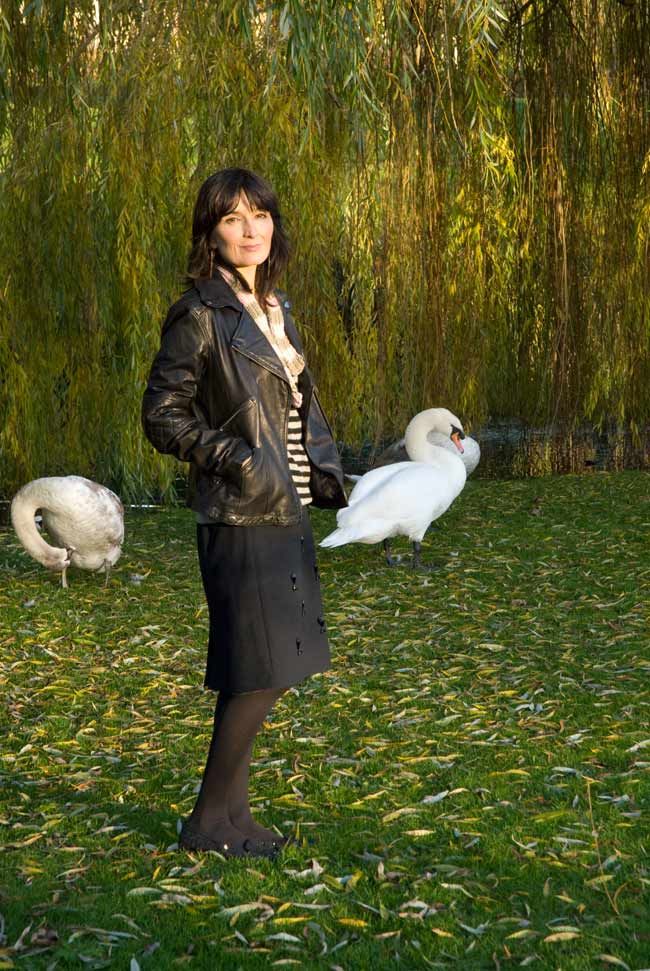 Being an art house film maker until she's inevitably awarded her Palme d'Or at Cannes, she has to budget and because F&F have an ethical sourcing policy they're a great choice when you have to think sensibly about cost but still want some style.;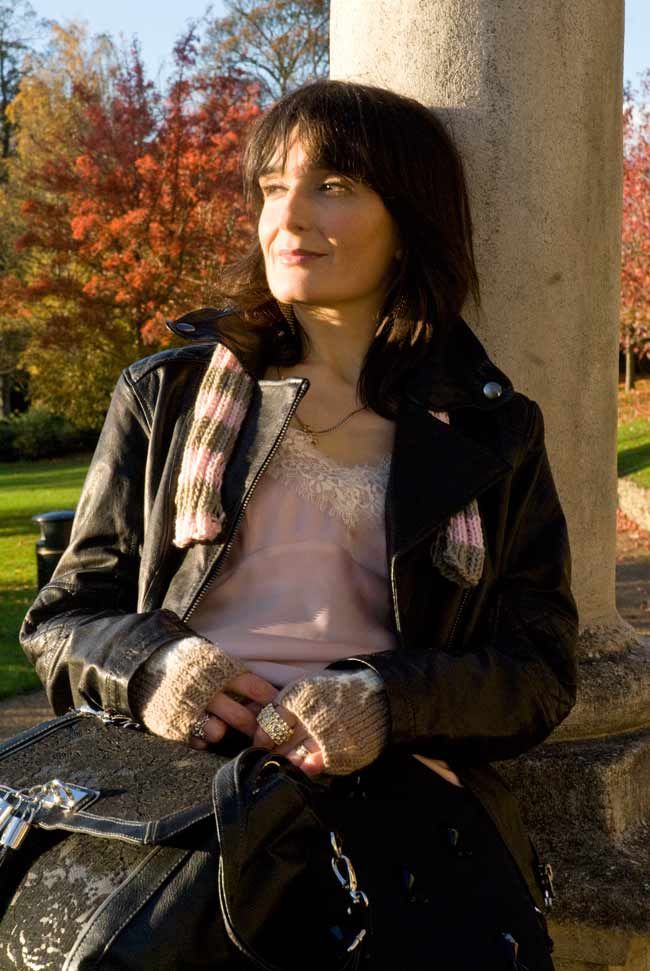 10 denier tights may be back in but for every day most women will still reach for the 60 denier, these moisturising tights by F&F are excellent and for some more sneaky glitter these glitter lace slipper pumps lift the heaviness that opaque tights can give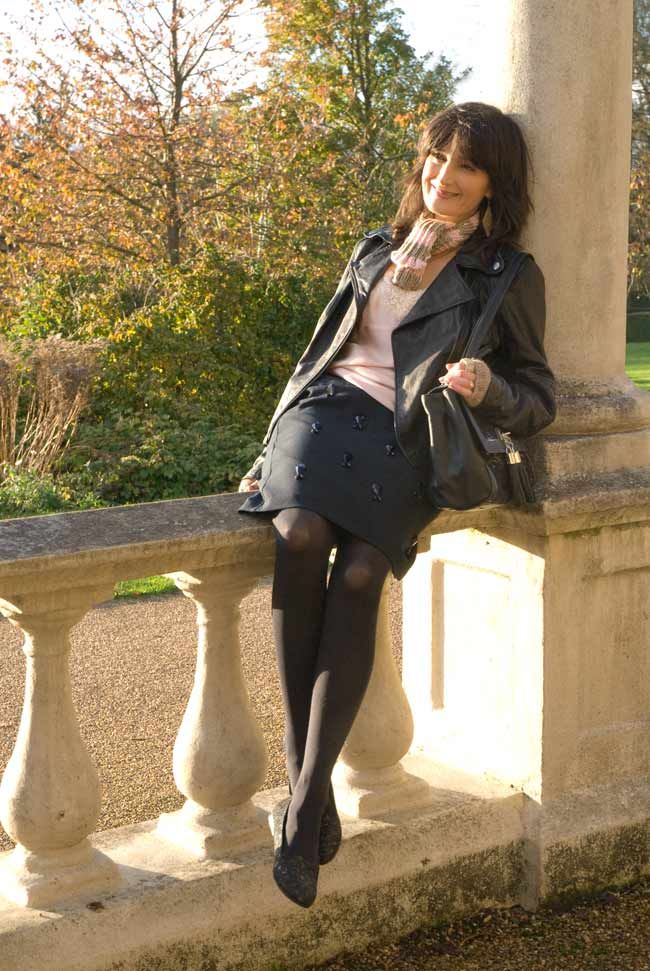 The satchel style bag, has some lovely details with the lace over the gold which is everywhere this season, used with restraint it adds another dimension to an outfit.
The sun is lowering in the sky and the cold wind is back, Gabrielle has to go off to introduce a film screening of David Lynch's Mulholland drive and has to source pop corn for 75 students, "I'd better take my make up off or they'll know I've been up to something," she smiles, and then leaves her make up on and chooses to wear the outfit to the screening. I think David Lynch would approve.
Credits: Styling & photography by Elizia Volkmann. Shot on location in Norwich. Make-up used in the shoot was Mac, eyes defined with Carbon eye shadow, and pigment eye shadow in Melon and clear mascara. All clothes, jewellery and accessories by F&F. Nail varnish from F&F. Clothes are available at Clothing at Tesco. You can shop the look here:
comments powered by

Disqus
x
Email Post
You can email the Post below to a friend. Simply fill in the form and click send.
Post name: