FASHION fox
is a British fashion blog run by women's fashion insiders based in London.
With hot fashion tips, styling, fashion and beauty advice Fashion Fox takes you on an adventure in fashion.
Mama Brown is back! After her hugely successful pop-up shop in June of this year Suzi Brown has taken over a former royal mail sorting office to create London's biggest ever pop-up shop, a fashion and food shopping extravaganza Mama Brown brings East End cool, some Soho Edge and Middle Eastern opulence to the Kings Road Chelsea for two glorious weeks in the run up to Christmas.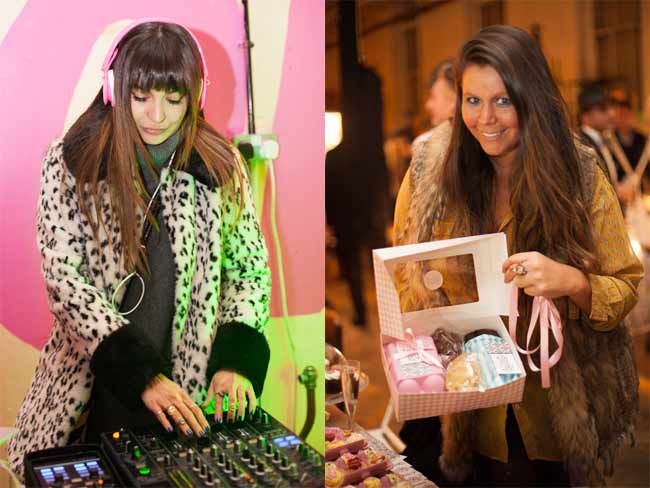 Zara Martin drops some beats, the tables groan with delicious treats.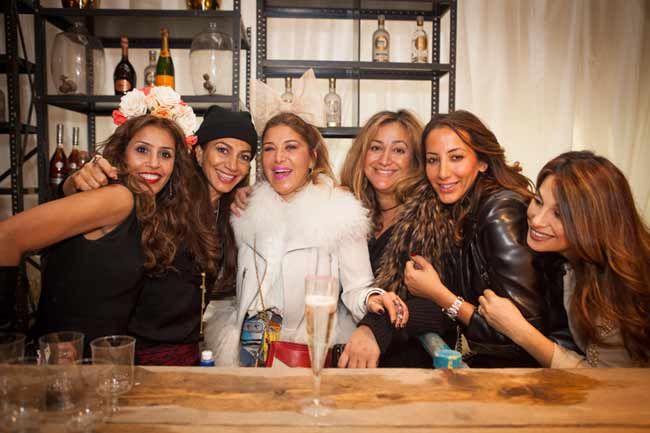 Mama Brown and her bar team
The launch party brought together a range of small designers in three huge spaces. At the launch party on Monday we entered into a blisteringly white space decorated with graffiti slogan art filled with fashion by super cool, hip hop inspired design label Year Zero London who have upped sticks from their Soho store on Beak Street to be the opening act in this Pop-up happening. Their sister brand Funky Bling which takes graf slogan art to a glittering gangsta extreme with hats, jewellery and graffed up luxury luggage. Their PDQ machine was practically billowing smoke as their Korean K-Pop loving loyal fans were snapping up their clothes, this is where the cool kids were and even in the interrogator bright light this is where the party began with some serious bass seasoned with dub step.;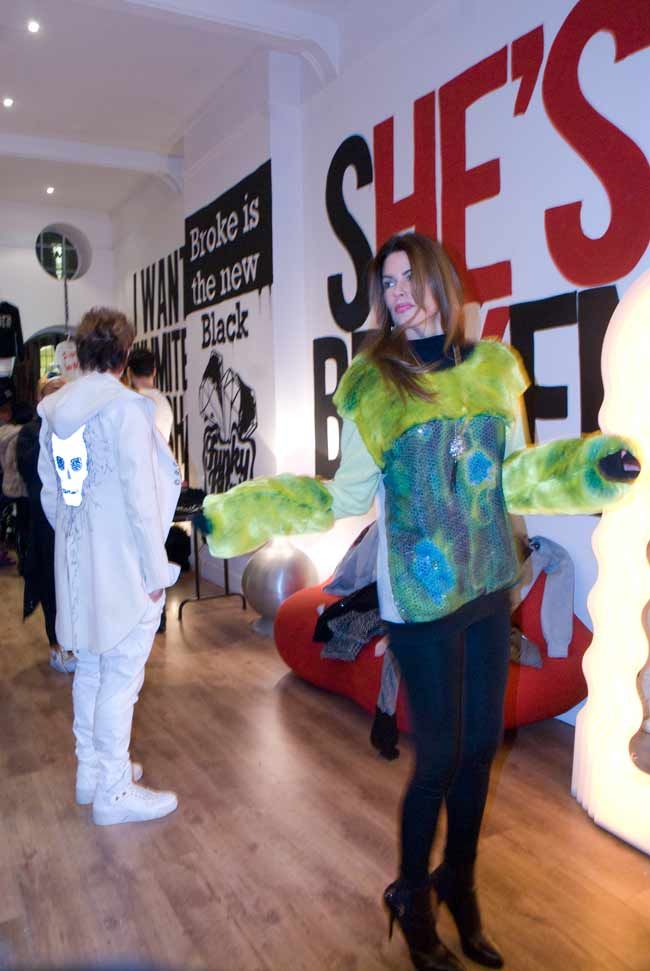 Chelsea girls were seduced into stepping out of their comfort zone and I talked with Tatum from Funky Bling an Jeyjon from Year Zero who told me about their shop and their obsession with instagram.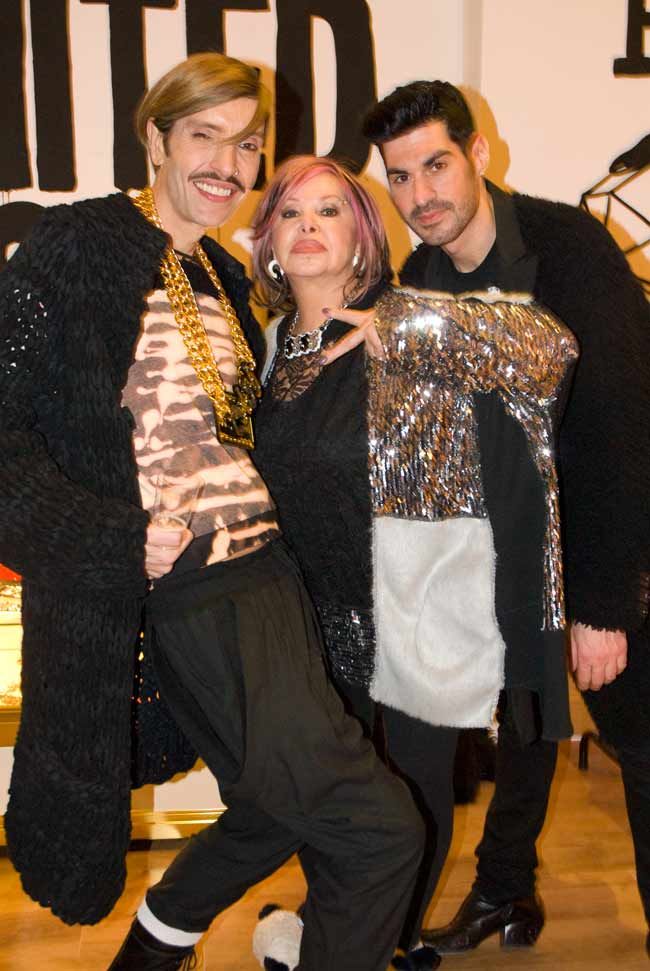 Jeyjon, Louise and friend from Year Zero London
The connecting corridor was filled with art works, paintings and prints leading you to the main event. Light by candlelight, tables built from up-cycled sewing machines groaned with food, decorations and exquisite gifts to buy. Incense perfumed the air evoking a vibe of something between a Belle Epoque dinner party and a Morroccan Souque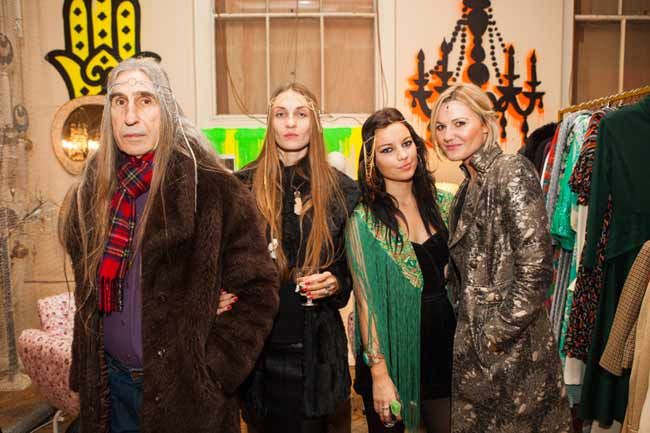 Jewellery glittered in the dark, head to MB's for unusual fashion finds.
Mama Brow draws from her Middle Eastern origin and Portobello Road roots. Stalls varied from fine jewellery from Jade and brand de la moment Tateossiaan beloved by Menswearstyle. Prosecco was flowing and shimmering in the subdued light were graffiti chandeliers and wall art.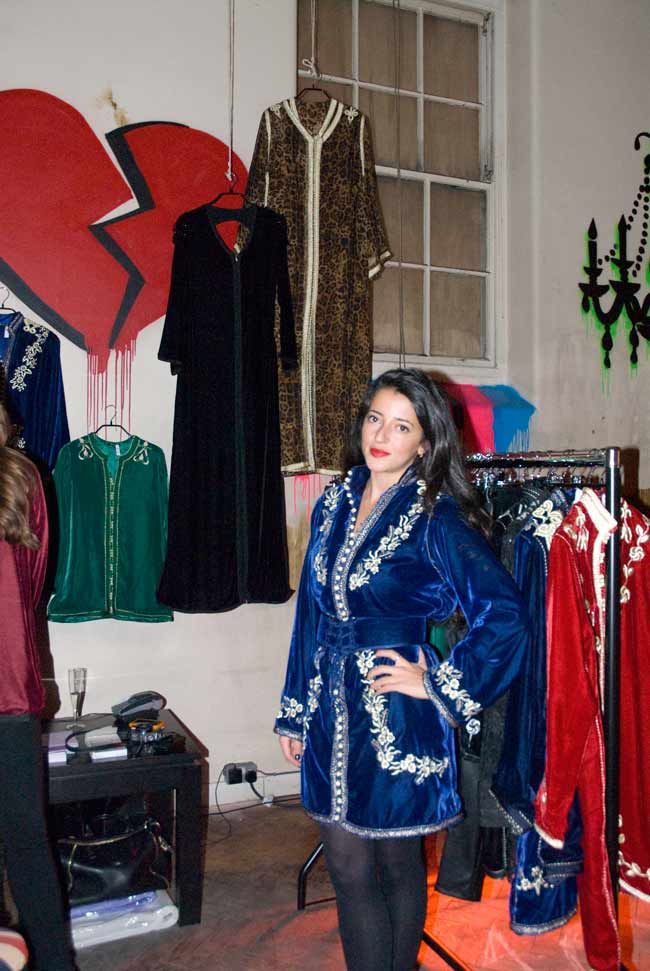 Look out for these wonderful embroidered boots and meet the lovely Mariam of Mamise from Casablanca who has adapted kaftans to have a more fitted, western fashion twist, all made in exquisite fabrics and embellished with metal embroidery. Karmia whose knitwear brand includes these gorgeous girly handbags.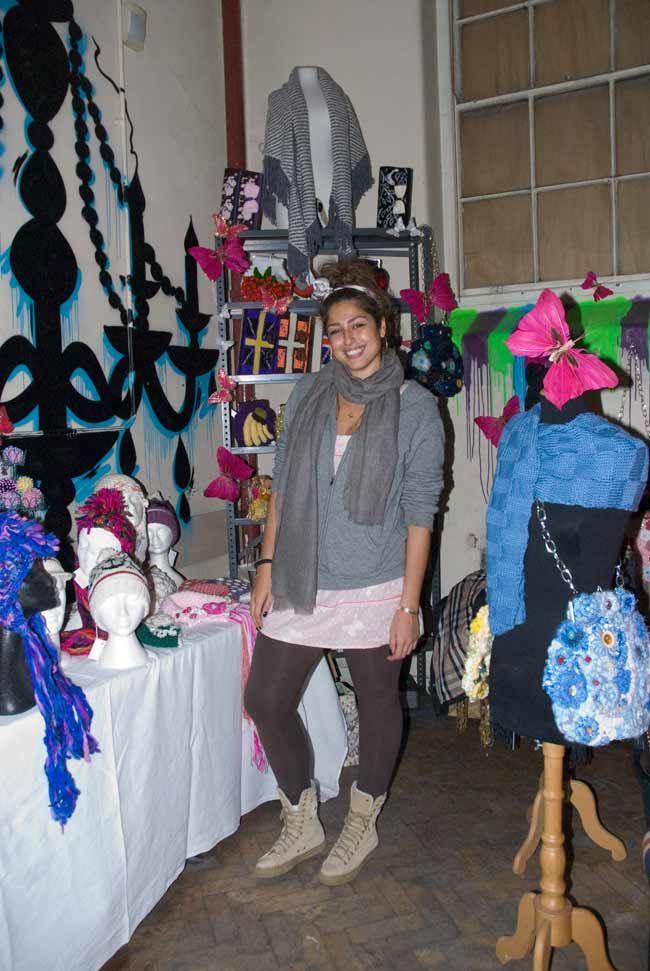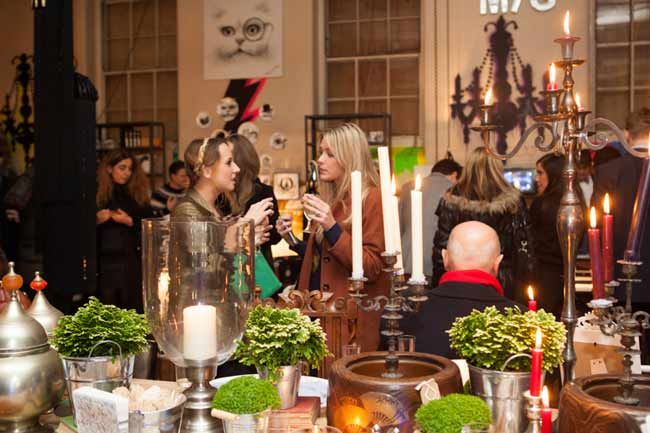 At the end of the pop up store is a gorgeous boudoir which is a luxurious oasis of calm where I speak with Mama Brown and photograph her, she's both ecstatic and exhausted, but mostly delighted.
Being a food lover she has partnered with Mirielle Masri of Miro's Love Bites to serve a host of Middle Eastern culinary delights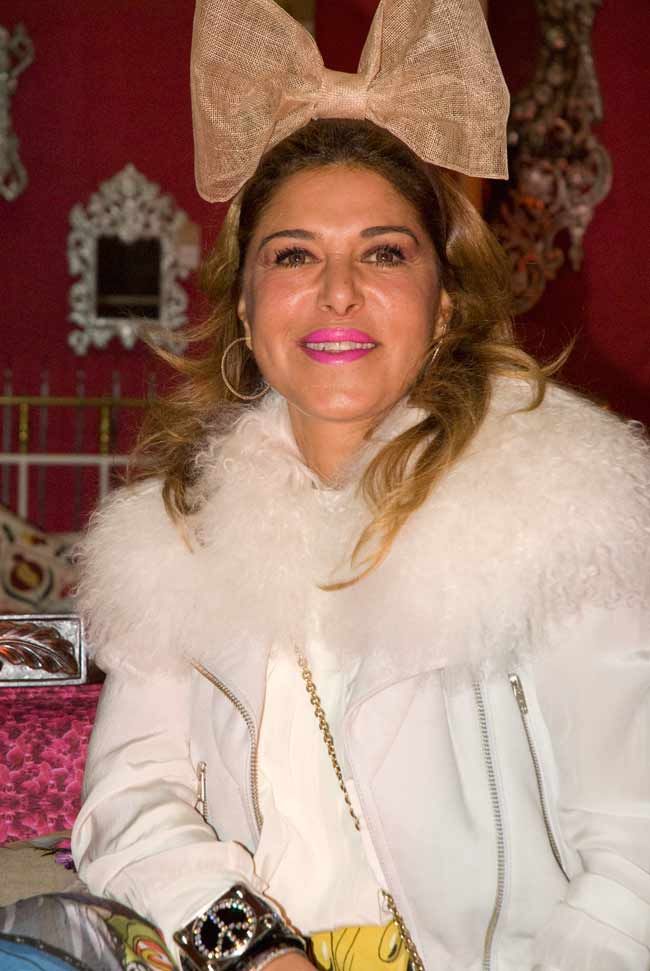 "Growing up in a blend of Middle Eastern cultures, the kitchen was the soul of our house," explains founder, Suzi. "It was here that I learned to appreciate the finer things in life: good food, and later fashion and art." To accompany the delicious food HECSAU Cognac Café and Imperial Collection Gold Vodka will be served, all provided by luxury product specialists Signature Lifestyles, as well as a premium selection of red and white wines. Not so much of a shopping trip as a party for the senses.;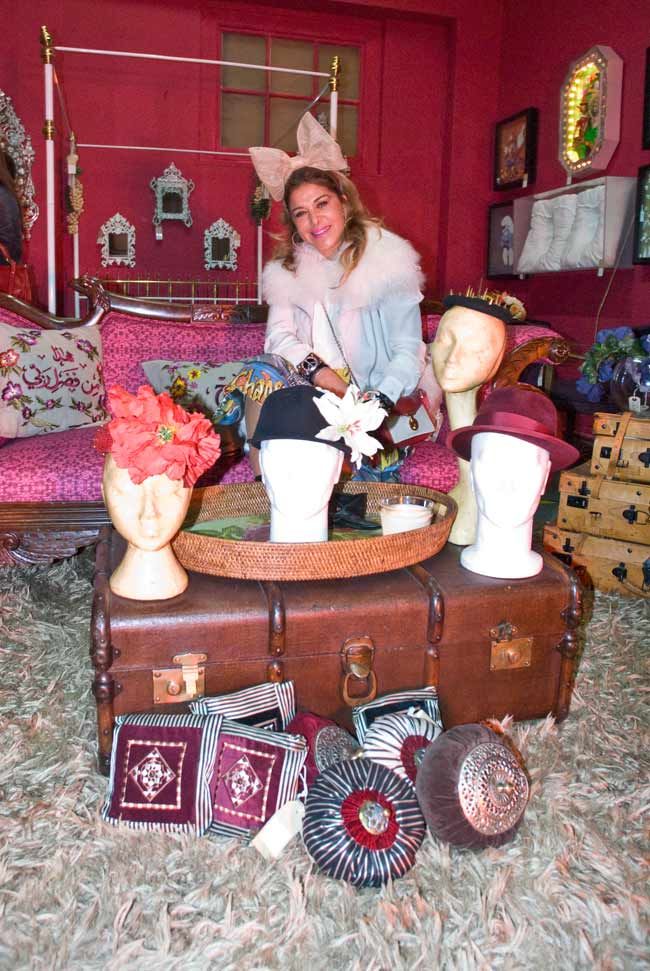 Mama Brown says: "I'd love to invite the whole of London around to my house, but I can't fit everyone in so I've got a warehouse in Chelsea instead." Mama Brown's pop up shop runs until December 15th at 232 Kings Road Chelsea.
comments powered by

Disqus
x
Email Post
You can email the Post below to a friend. Simply fill in the form and click send.
Post name: