FASHION fox
is a British fashion blog run by women's fashion insiders based in London.
With hot fashion tips, styling, fashion and beauty advice Fashion Fox takes you on an adventure in fashion.
When I'm feeling flush and want to reward myself with a private gesture, like many women I give myself lingerie. Shoes and jewellery are a statement to the outside world but good lingerie is a private affair, its just for you and if they're very good maybe for your lover too. Good lingerie is not something I wait for a man to buy, even in very intimate relationships, the likelihood that your partner will have the remotest clue what size bra fits you, when even women don't know their correct bra size, finding the perfect set that fits perfectly and looks beautiful gives me confidence. Good lingerie is the secret you keep from the world, French women know this very well and this is the confidence boost that gives them the allure and mystery we all wish to conjure.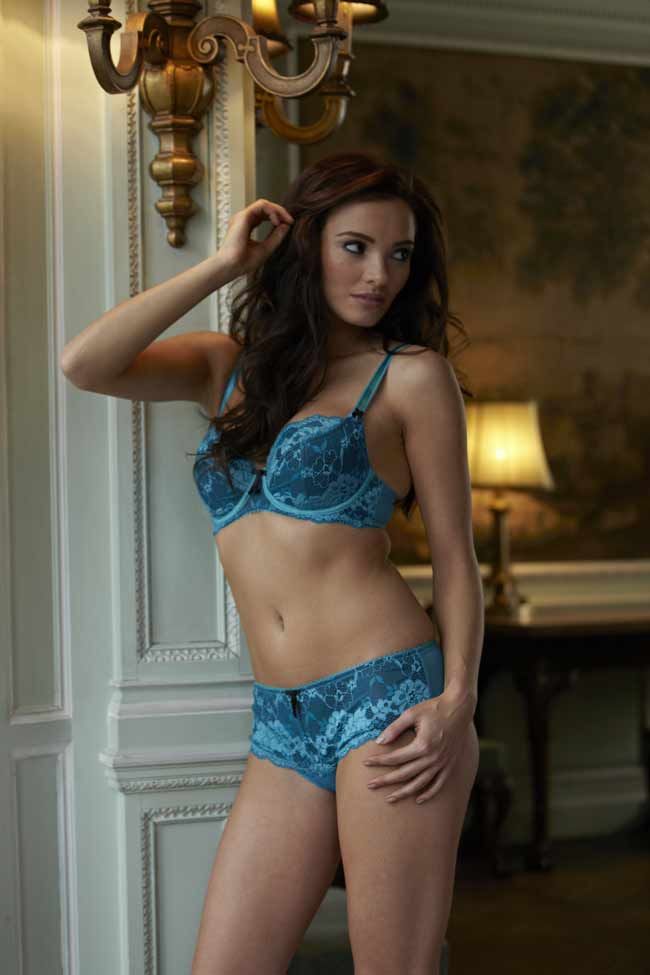 I chose this set called Amour in Jade, which is a great colour for oliver skins and for a holiday.
Lingerie should be pretty, we the wearer should find it desirable, mostly pretty is the what we seek, if we want overtly sexy, we want vamp not tramp, good design in lingerie is like well applied make-up, it accentuates you, without dominating. Lingerie is as much about the feel as the look, so a good fit is so vital. Many women buy a bra in a back size that is too big for them because we are told that the average is a 36B. There is no average size and there is not size that is good for bad. The best thing is to get measured properly, most department stores will do this for you. I was in denial of my size for years when I was very young I was measured up to be a 30D as a teenager but mortified by the idea I could be a D cup I bought…yes you guessed it a 36B. I'm no a 30G.
Pour Moi? Black and purple gives a sense of gothic danger, its still pretty, pretty vampy
Your bust and back size will fluctuate even throughout the month, so much so it might be an idea to have underwear in different sizes, embrace this, change is normal and your comfort is the most important thing. The back strap should feel snug, you should fit the bra on the widest hook, the inner hooks are for later when the bra softens up, by the time you're on the last and tightest hook, its time to bin the bra. If you a small bust, design options are wider in terms of materials and style. For women with a large cup size, look for triple hook fittings, wide shoulder straps. The under-wires should fit close to the skin and the central wires should sit flat on your cleavage, if it is pressing too hard or hovering try another size. You should fill the cups with no spill over, check for bulging out the back and go up a cup size. "Over-spill" is usually to do with the cup size than back size.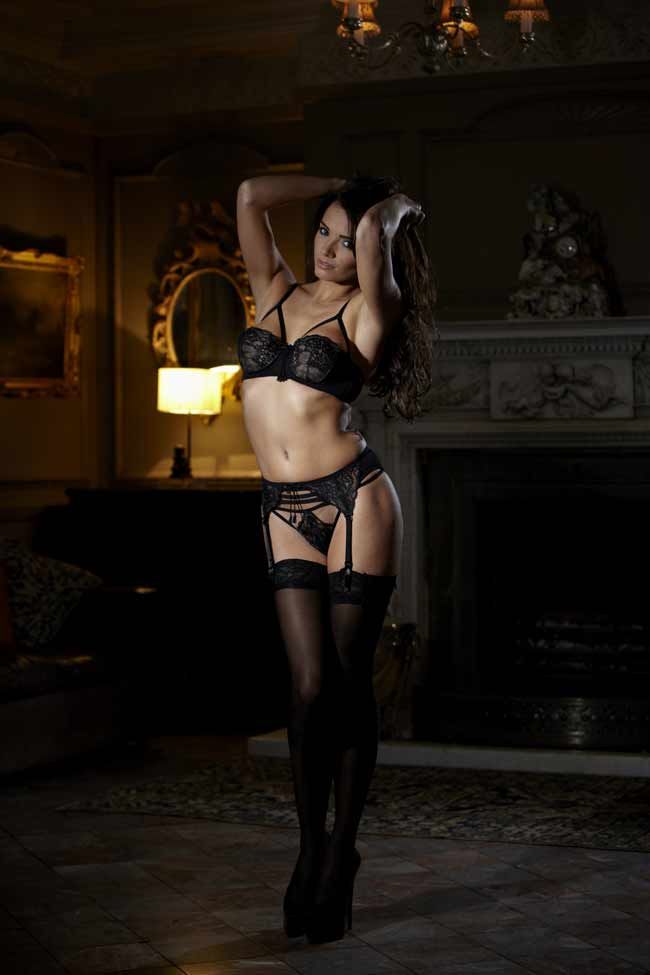 Shops like Bravissimo and e-shops such as Figleaves have led the way in offering broader ranges of sizes particularly for those us with narrow backs and a big cup size. Good bras for larger busts tend to be expensive. However,there has been growth in the more affordable end of the market Pour Moi? Are one of the few companies who have met the challenge selling very well on ASOS with sets costing an average of £60. I've found their lingerie embraces a woman's idea of sexy with French knickers rather than thongs and they have an interesting range of colour and designs that are both pretty with a bit of sexiness. For those times when you are in the mood to be bold that are a bit more racy such as the addicted range which goes up to a G cup. They embrace women from the petite 30A up to 44back size and J size cups offering a much broader range of cup size than most ranges offer and in stylish designs. Check out our competition post where you can win yourself a set of your choice by Pour Moi for the New Year. To see their full range visit their website.
For your chance to WIN a Pour Moi Bra & Brief set read our competition post.
comments powered by

Disqus
x
Email Post
You can email the Post below to a friend. Simply fill in the form and click send.
Post name: