FASHION fox
is a British fashion blog run by women's fashion insiders based in London.
With hot fashion tips, styling, fashion and beauty advice Fashion Fox takes you on an adventure in fashion.
Unless you've been stuck under a rock you'll know that today is Christmas Jumper Day, a day to celebrate those naff jumpers that our Nan's have kindly knitted for us but made us cringe into oblivion is now "THE MUST HAVE" fashion item…well until December 26th. But this anti-fashion item is also powering some serious fund raising for Save the Children fund and if you were watching the news this morning about the state of refugee camps in Syria you'll be wondering how you can help. Well you can make the world better with a sweater and donating just one pound to Save the Children is a simple way to do it. The staff from Richmond Hill Bakery (like them on facebook) and artist Jo Holland are our Fashion Foxes of the week showing us how to rock the Christmas sweater with style and laughter. Text WOOLLY to 70050 to donate one pound via your mobile phone. Or click on our banner to be transported to Save the Children's website to donate. You can also get involved via Westfield Shopping Centre's campaign for Seasonal Selfies. For every Christmas jumper selfie you take and post to @westfieldstrat with the hashtag #selfies4stc Westfield will donate a whopping £10 to Save the Children, you can get more info on Westifield's page. Yowsers there's even one of Fashion Fox's shy and retiring editor Elizia,there...spot the twinkly polar bear.
Showing us that they care about the kids Richmond Hill's Josie is wearing a cheeky Christmas pud sweatshirt from Primark and her sister in crime Romana is in this up-cycled sweatshirt from Urban Outfitters, with an iridescent sequin Christmas wreath. You can donate just £1 to show your appreciation of their stirling modelling efforts in between service.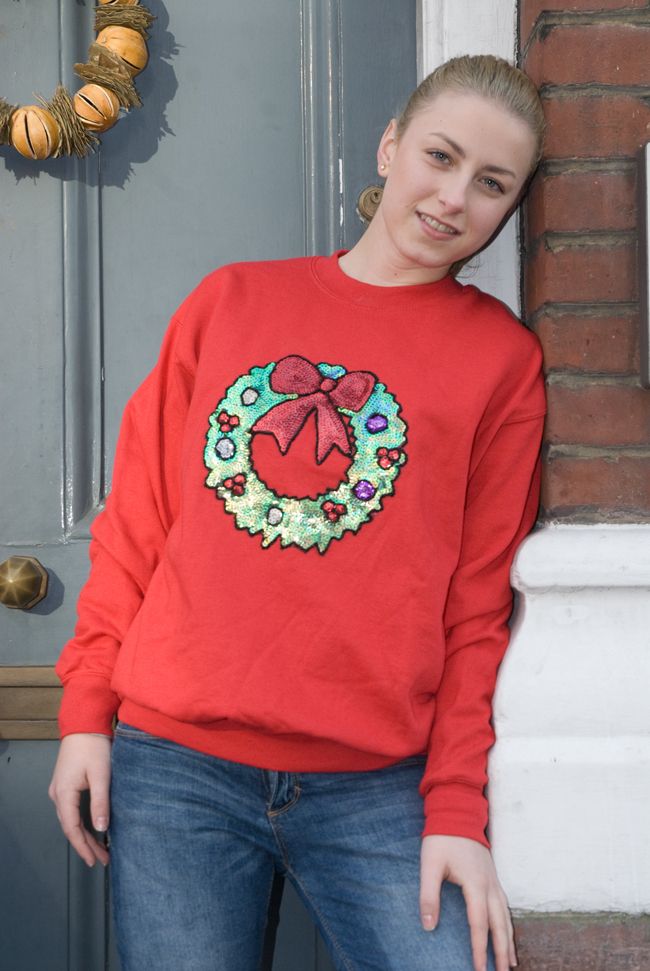 Richmond Hill Bakery is "The" west London destination for coffee and cake lovers. Adored by the local cognoscenti, it sells some of the most delicious and inventive cakes around and takes care of those with food allergies with delicious gluten free cakes and even almond milk café lattes. Its a relaxed place where you may well see the the odd star of catwalk or silver screen, people love it because its laid back and everyone is welcomed by their fun loving staff. Romana has changed her more classic Xmas sweater for this glittery Rhinestone style Xmas sweatshirt from Urban Outfitters Urban renewal range.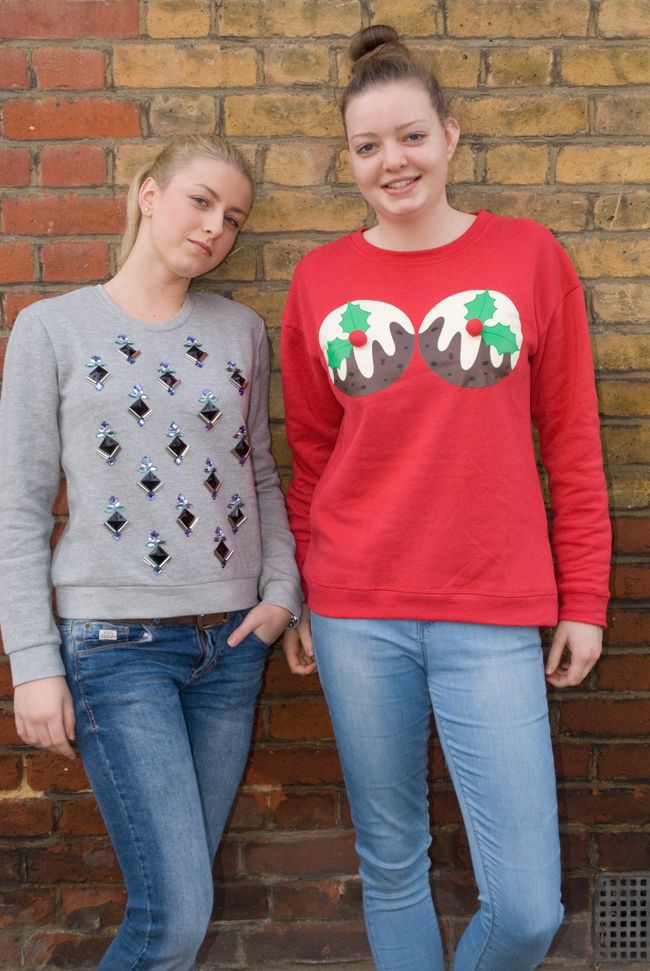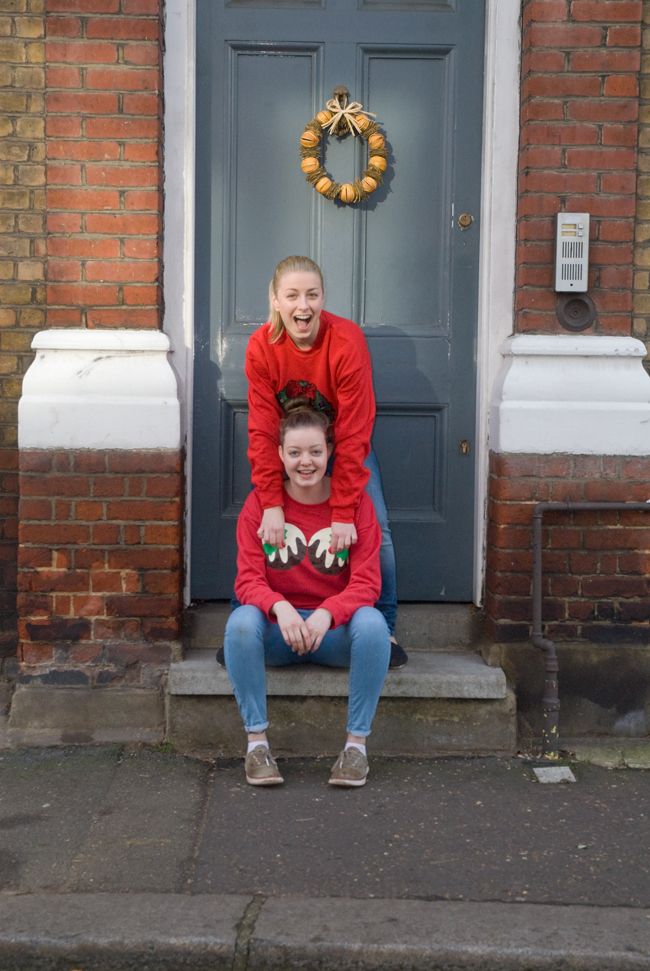 Joining them is Richmond Hill heart throb and barista extraordinaire Bobby.
Yes many of the well heeled ladies wouldn't mind Bobby ringing their bells and he is man enough to carry off this Christmas bell sweatshirt from Urban Outfitters.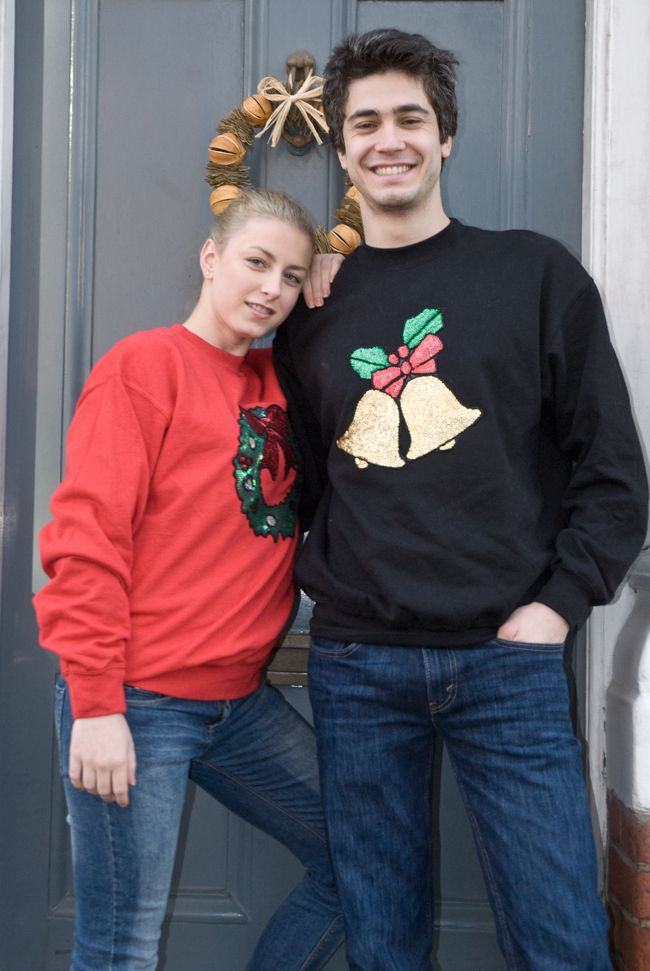 Jo Holland is a serious artist but showed her lighter side in this Nordic Rave Christmas sweater from Urban Outfitters.;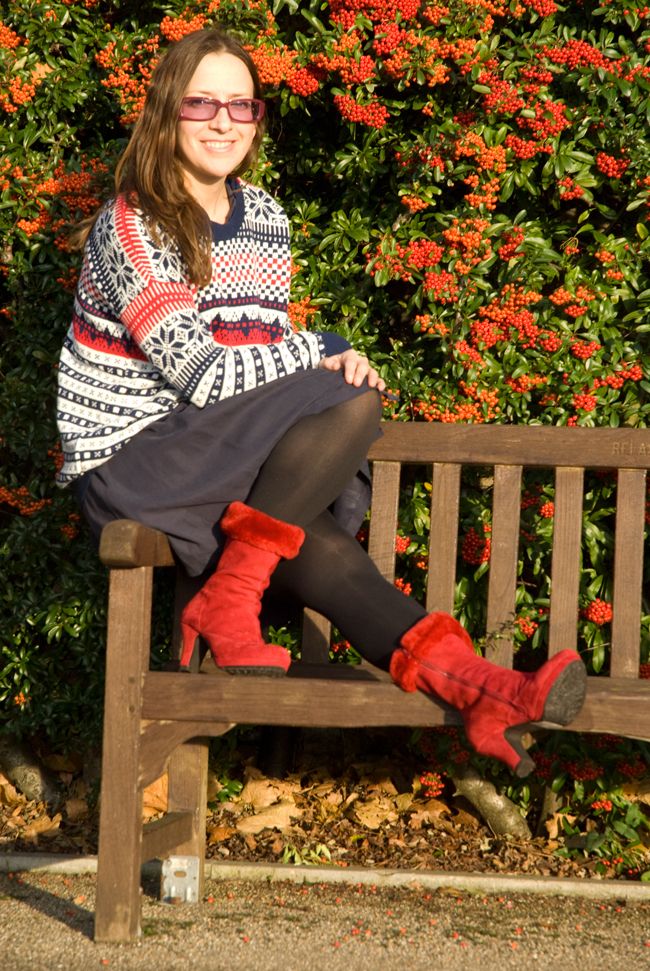 She is still keeping her signature flirtatious fashion style with these gorgeous "Montana" boots in red from up coming shoe label Miss L Fire.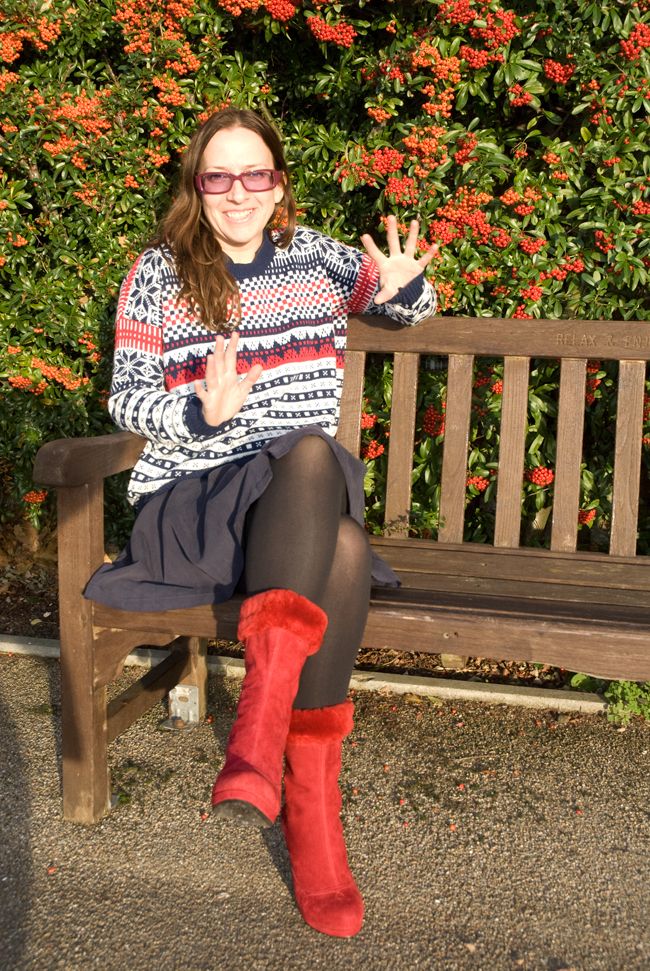 Send your Christmas jumper selfies to us @fashionfoxblog and @savechildrenuk and the #hashtag #XmasJumperDay and we will retweet to spread the word!
You can also support it by checking out Save the Children's Christmas Jumper Day facebook page.
Come on let's make the world better with a sweater, you know you want to!
comments powered by

Disqus
x
Email Post
You can email the Post below to a friend. Simply fill in the form and click send.
Post name: