FASHION fox
is a British fashion blog run by women's fashion insiders based in London.
With hot fashion tips, styling, fashion and beauty advice Fashion Fox takes you on an adventure in fashion.
There is a new kid on the block and this time it's Swarovski's brand line, Cadenzza. Introduced in 2012, Cadenzza has been conceived as a multi-brand fashion product line with the philosophy: "jewellery isn't just for special occasions—it's for making every occasion special." As a part of the Swarovski Group, Cadenzza honours over 115 years of quality and attention to detail, in an ever growing industry. Collaborating with the well-established brands such as Jean Paul Gaultier, Versace, and Oscar de la Renta, Cadenzza provides a wide selection of jewellery for fashion forward consumers looking for unique pieces in the market.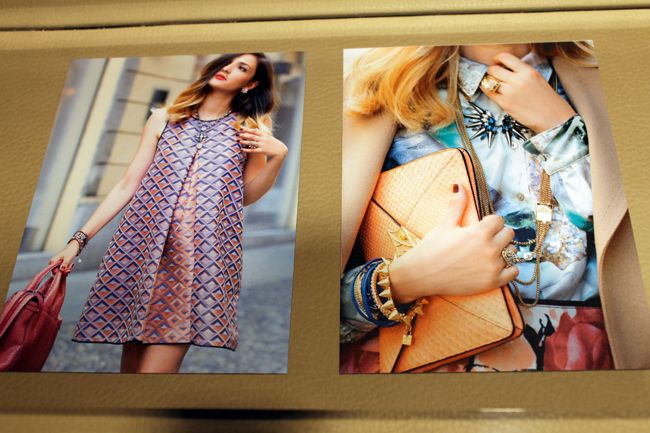 Further expanding the brand, Cadenzza has recently launched their U.K flagship store in the heart of London: Covent Garden. Located on 25 Long Acre, the store design is mirrored on the editorial layout of fashion magazines. Walking through the store, you are able to peruse a curated selection of the latest trends and catwalk look; and as a trend-conscious brand, there is wall space for new, on-trend jewellery for customers to try on and buy.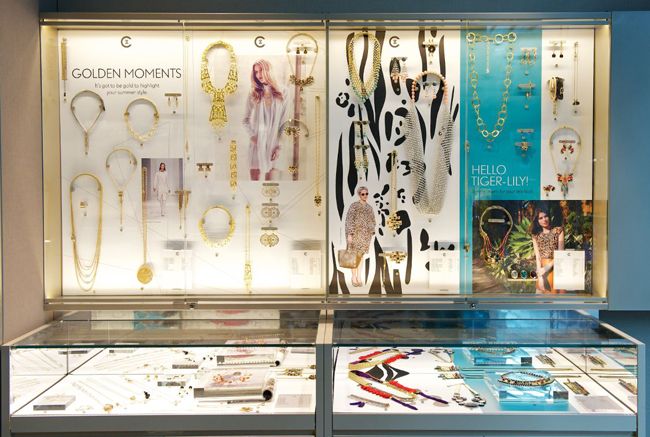 Additionally, with the store features such as a designer wall which highlights new talents in the industry, Cadenzza showcases all the talents they have collaborated with to create new and exciting pieces for the brand. The clear display cases where most of the jewellery items help to provide a pleasant and rewarding shopping experience. And seasonal collections give consumers gift ideas for special occasions, such as Christmas or New Years.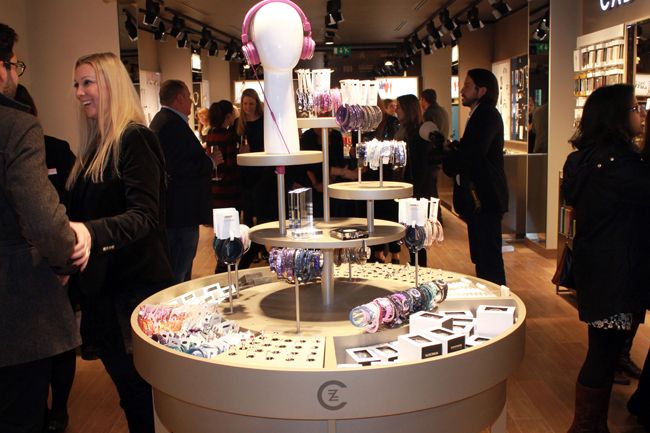 Given the opportunity to attend the store launch party, I was able to scope out flagship store and speak with representatives from the company about the brand image and upcoming goals for the new year. Since its inception in 2012, Cadenzza has been on the forefront of creating and producing distinctive well-made jewellery pieces for their various products lines. Tapping into the legacy of the Swarovski Group while giving the brand a youthful and festive spirit, Cadenzza markets towards a younger demographic looking to express their individuality and personal style through long-lasting products;
Whether you are looking for the latest styles in fashion and jewellery, or simply looking for a statement piece for the holidays, Cadenzza has something in store for you.>
Furthermore, in celebration of the holidays, the brand will be offering free hot chocolates to passersby outside of the store on the 19th of December. In order to receive a hot chocolate, recipients simply have to like Cadenzza and/or follow the brand on Twitter. So, if you are free on December 19th, head on down to Covent Garden and take a look around the flagship store.
For further information on the brand and its jewellery selection, you can visit the ecommerce website. Cadenzza now has 5 stores in London, stores in Germany, Austria and China with more stores to open in the future.
comments powered by

Disqus
x
Email Post
You can email the Post below to a friend. Simply fill in the form and click send.
Post name: