FASHION fox
is a British fashion blog run by women's fashion insiders based in London.
With hot fashion tips, styling, fashion and beauty advice Fashion Fox takes you on an adventure in fashion.
As well as being a journalist and Editor of Fashion Fox I am a photographer, mostly known for fashion and music, writing took over when I injured my back. Now my back is healed and I'm back in the photographic saddle, so I need me a shiny new camera and I know exactly what I want: a Nikon DF, retro-beauty with high-end photographic grunt. So please Santa be kind and send me one.
I was once called a "dinosaur" by quite a renowned art director because as a photographer I trained on film cameras and still process my own black and white film. This was a few years ago and I recall telling him then that the future of photography was retro. We've seen more and more art and fashion photographers return not only to film but to antique chemical techniques such as Paulina Otylie Surys so it is no surprise that the digital world is also embracing retro. Leica's digital cameras have always looked like…well the way a Leica looks and finally Nikon have released a camera that looks like the old FM2 cameras we learned on at College.
Shoot for Strumpet & Pink shot on a Nikon
I still own a Pentax K1000, the most tank like camera known to man, it was my first camera and I loved it, I photographed my diploma work with this camera. Then at university I used every manner of film camera, and for a long time my 35mm SLR was a glorious find: a second hand F4, she's beautiful, she's the Aston Martin of the camera world and between her and my medium format camera we earned our keep. Then digital happened and cameras that were designed with all the charm and grace of a moulded plastic car dashboard in a Ford Fiesta. Digital cameras have all the aesthetic appeal that PCs do, there's not be a Jonathan Ives come along to pimp things Apple stylie.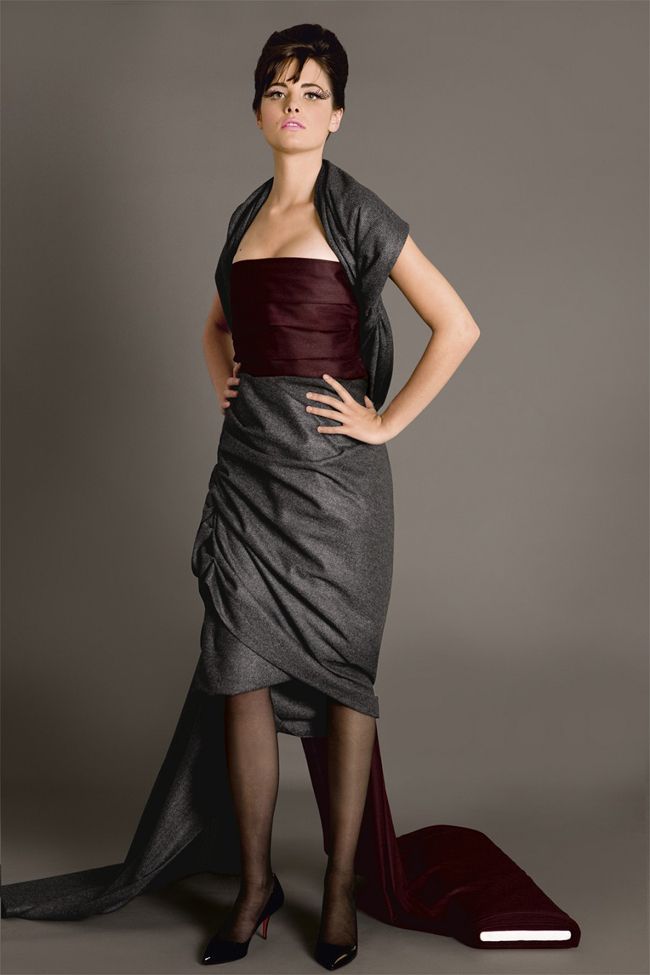 A front cover hoot for Twist Magazine using fabric luxury weavers Holland & Sherry draped on model. The collection of prints is in H&S private collection.
If you can't innovate you can…renovate? Nikon have answered the prayers every pro and enthusiastic digital photographer has been uttering with the. I've yet to use one of these beauties but she has all the grunt power of a professional SLR but in a lighter more elegant case with the chunky dials and controls that as a photographer I grew up using. I've found myself staring at pictures of this lovely thing with all the ardent desire of a child with its nose pressed up against the window of the best toyshop in the world.
This year my travel itinerary is already racking up, so far I've got Paris, Peru, Hong Kong, Copenhagen and possibly Amsterdam and that's all before the end of the financial year. So a camera that is powerful and lightweight that I can hike up mountains with yet is so intuitive I can shoot what I see, is exactly what I want Santa to deliver post haste! OK the reality is that I'll be leasing this baby and bleeding money on her but she'll be worth every last penny.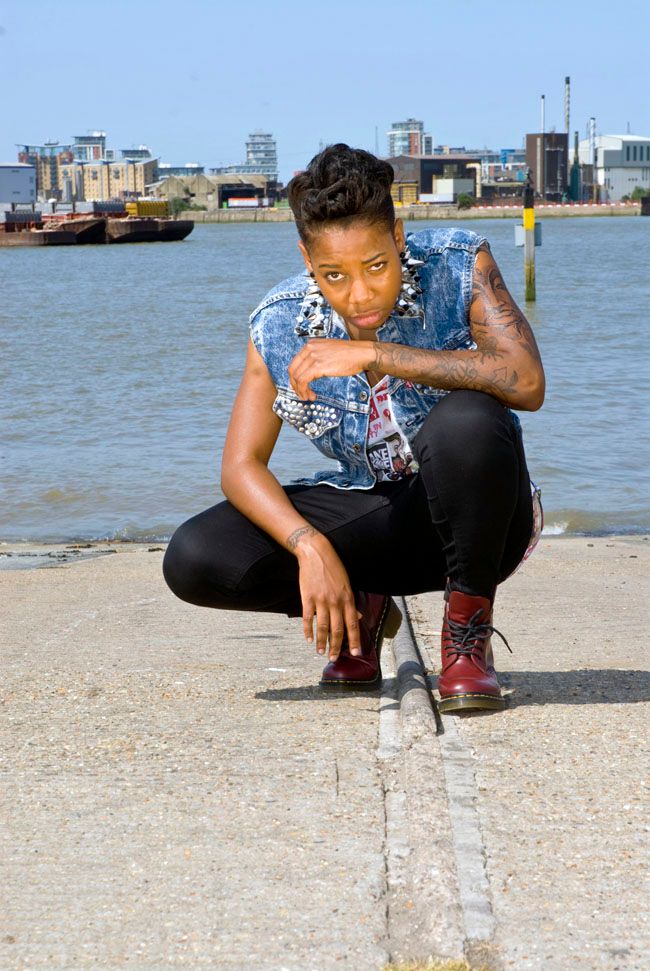 A shoot with rap artist Amplify Dot earlier this year for Fashion Fox
I remember a rather successful photographer telling the story that when he went to Afghanistan he only took his film cameras as this is what he preferred to shoot on film and like me used a Nikon, he said that people took one look at him and said they were sorry he was too poor to buy a digital. Given some of the more remote and slightly dangerous places I'm meant to be going that the retro appearance of the DF will elicit the same pity and keep my camera and me safe to report back to you. Merry Christmas and may you be granted all your Christmas wishes come true.
comments powered by

Disqus
x
Email Post
You can email the Post below to a friend. Simply fill in the form and click send.
Post name: