FASHION fox
is a British fashion blog run by women's fashion insiders based in London.
With hot fashion tips, styling, fashion and beauty advice Fashion Fox takes you on an adventure in fashion.
Why Every Fashionista Should Live In London Every true fashionista should not only visit London, but they should seriously consider living there. London is known for its fashion-forward lifestyle from its fabulous department stores to divine boutiques and edgy shops and pop-up stores. Living in London means you will be surrounded by incredible shops, the latest fashions, and the most decadent foods. If you're serious about fashion then don't just be a visitor take the plunge and become a resident. Chilenwa Uzowuru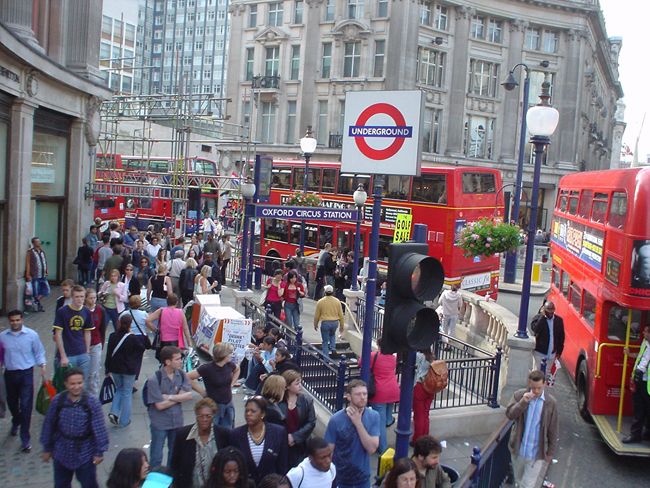 Oxford Circus the cross Roads between two major fashion streets, Regent Street and Oxford Street.
Liberty London
Liberty's and it is a must see for all fashionistas. The store's founder supports the Art Nouveau, and Arts & Crafts fashion trends of London that are heavily influenced by bold graphic and floral prints.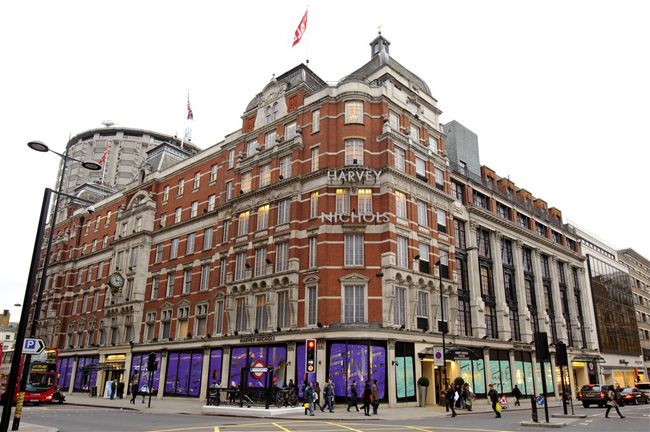 Harvey Nichols
Made famous by Edina Monsoon and Patsy Stone from Absolutely fabulous, Harvey Nichols is still "the" department store for fashion. It is known for being glamorous, fabulous, and quite expensive. It is often the first stop of many celebrities and supermodels, as well as countless fashionistas because of the extensive selection of stylish and sophisticated garments.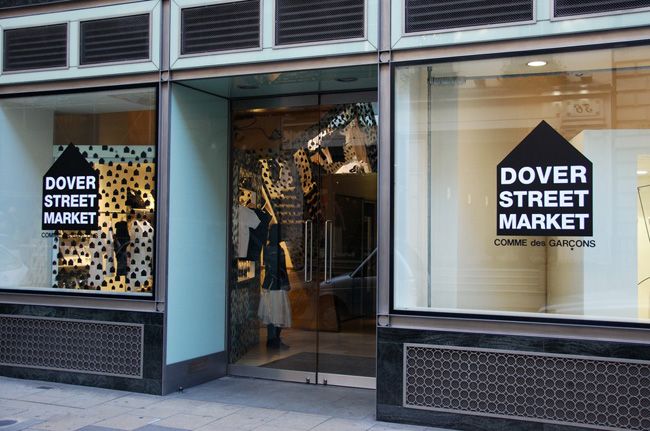 Dover Street Market
For the more fashion forward fashion shopper then head to Dover Street home to many fashion stores and galleries, the most important being Dover Street Market. Launched by one of the world's greatest fashion designers Rei Kawakubo, the founder of Comme des Garcons it is perfect for finding more avant-garde designer pieces and it stocks London Fashion Week favourites like Erdem, Simone Rocha, and Christopher Kane.
Brown's Focus – South Molton Street
This is the west end shop you go to find "the ones to watch", designers know they've made the first rung of luxury fashion ladder once they've been picked up by Brown's Focus.
Soho has always been a destination for the beautiful and fashionable, but it only has a couple of fashion boutiques KTZ and more recently Year Zero London/Funky Bling. If you like music urban, love your sneakers, your bling, and want clothes with some edge then check out these stores.
Shoreditch, Hoxton Spitalfields
Theheyday of Shoreditch and Hoxton may be over, but its still a buzzing place to eat, drink and shop. Check out Spitalfields Market on Thursdays for vintage finds and small designers with stalls there. Other more popular chains like Trevor & Bolongaro have moved in. The Hoxton Boutique is still worth checking out for left field designers, Hurwendeki on Commercial Road is an alternative shopping experience and there are always new shops popping up.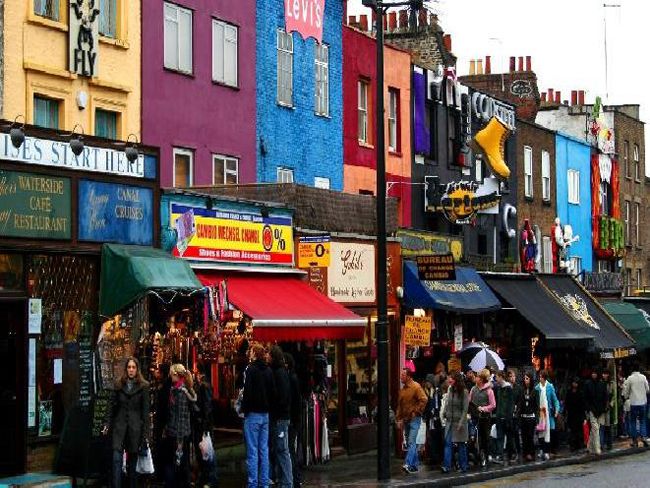 Camden's market and high street are famous for its fashion shops.
Fashion Museums
The Victoria and Albert Museum of Art and Design is a must-see destination for every fashionista. It is home to the world's largest collection of dresses and cutting-edge fashion. It also offers live performance, art installations, and a DJ on Friday nights. Also check out the Fashion Textile Museum on Bermondsey Street for excellent historic shows by great designers, sited in a big pink building underneath Zandra Rhodes Studio it is a must visit for fashion aficionados, there are some amazing boutiques, bars, restaurants and a branch of the White Cube Gallery along this seriously stylish street.
Fashionistas will love how the Berkley combines sweet cakes and biscuits with the latest fashion trends. All of their tasty treats are designed to mimic London's hottest fashion and they taste as good as they look.
The East End bubble has pretty much burst overtaken with sky high rents and bankers wanting to live near to the city pushing out the artists and musicians who made it trendy, so time to look to pastures new, south and north London are now back on the radar.
Living in North London
It won't matter too much where you live in London, since their convenient transit system makes traveling to anywhere fast and affordable, however Camden and Kentish Town are great locations in the North West for fashionistas. Camden is rock central, with bands playing in local pubs and venues pretty much every night of the week. Plus there are fabulous fashion and bustling markets. The swanky neighbourhoods in this area can be costly to live in but there are still some bargains to be had, but there are more affordable areas close by in Green, Kilburn, Wembley,and Willesden.
Living in South London If you choose to live in the South of London, check out Battersea, Brixton, Clapham, and Wandsworth. These former industrial areas have been rejuvenated with new fashionably furnished flats, exciting nightclubs, and award-winning restaurants. These are all great areas for a fashionista to live.
London is a world leader in modern fashion and that is why every fashionista should live in London. If you are looking to rent a fabulously furnished place in London, get in touch with the letting experts at Rentify. They can help connect you with a trustworthy landlord in the hub of London's fashion district.
comments powered by

Disqus
x
Email Post
You can email the Post below to a friend. Simply fill in the form and click send.
Post name: