FASHION fox
is a British fashion blog run by women's fashion insiders based in London.
With hot fashion tips, styling, fashion and beauty advice Fashion Fox takes you on an adventure in fashion.
The Mulberry party was a perfect definition of English Luxury with gorgeous English sparkling wine by Nyetimber, Gordon's Gin cocktails and the crème de la crème of London's Fashion Community from La Petite Anglaise, model Arizona Muse (featured picture) to Suzy Menkes the Godmother of Fashion Writing, it was a relaxed affair more akin to a family gathering, that's if your family has to be one of the most glamorous family in England.
Though the limelight was stolen by a very cute little dog called Mogwai, a street dog from China, became the centre of attention and conversation, even though he was the only person not wearing Mulberry. What you notice about London Collections Men is that it is so much more relaxed than London Fashion Week. Despite the horrendous weather people are friendly, chatty and glad to be here. There's not the competitive dressing, yet people look just dandy. This is how a fashion week should be, a celebration, a gathering of the industry, an enjoyable industry.
Here are some of the highlights of the evening.
Caroline Rush head of British Fashion Council & Dylan Jones of GQ
La Petite Anglaise, Ella Catliff rocking the Mulberry Vermillion
The lovely Dermot O'Leary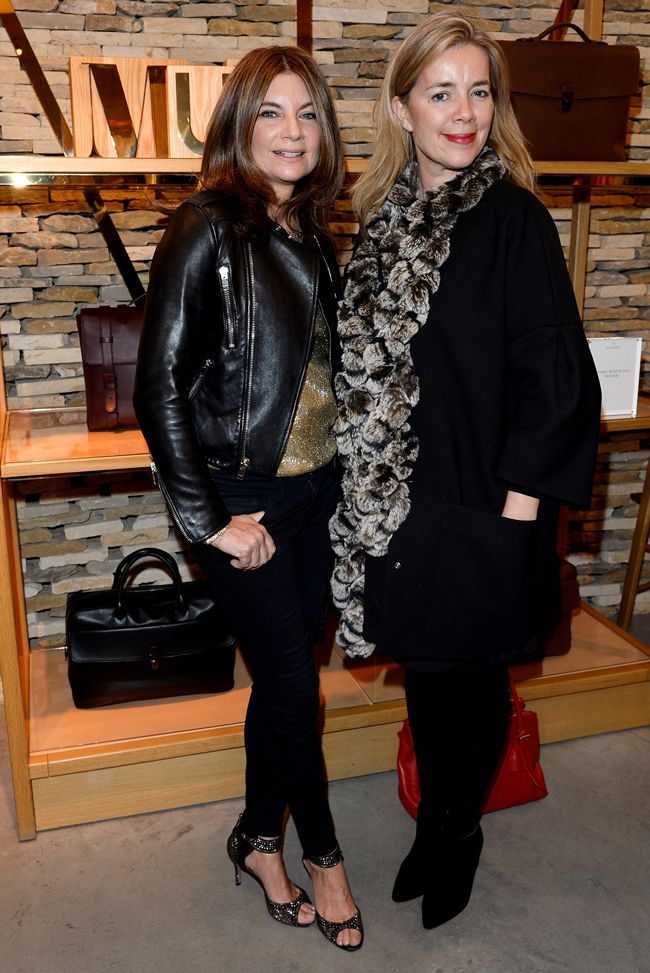 Natalie Massenet the founder of Net-a-porter with Ann-Marie Verdin from Mulberry
Suzy Menkes, look closely, she's rocking pale blue nail varnish, a fresh pop of colour in winter, she's a lady who knows how to dress for winter.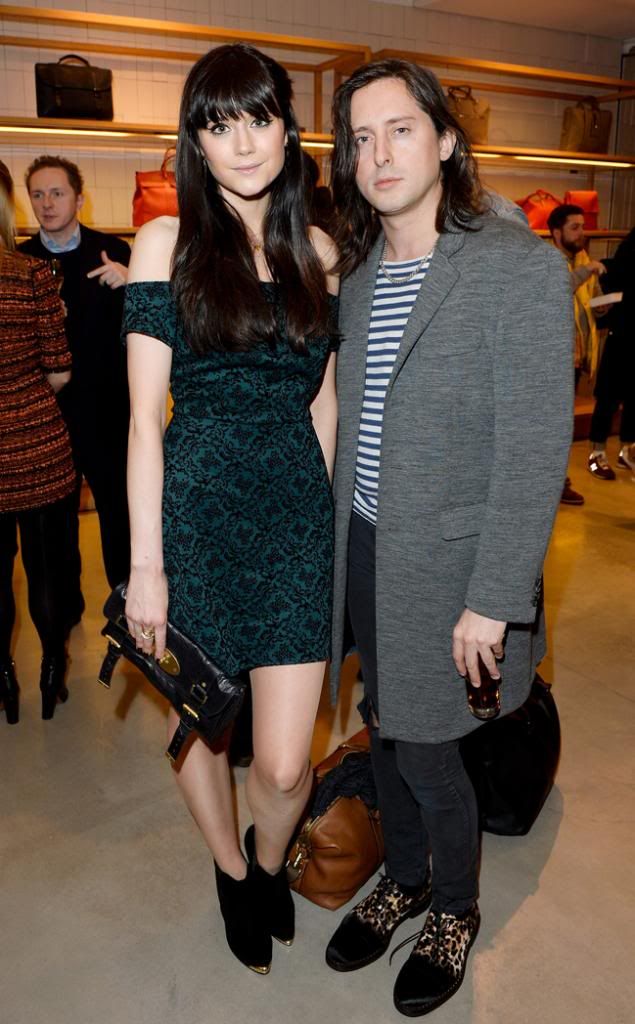 Rock Royalty Carl Barat and Lilah Parsons
<script type="text/javascript"> /* * * CONFIGURATION VARIABLES: EDIT BEFORE PASTING INTO YOUR WEBPAGE * * */ var disqus_shortname = 'fashionfox'; // required: replace example with your forum shortname /* * * DON'T EDIT BELOW THIS LINE * * */ (function() { var dsq = document.createElement('script'); dsq.type = 'text/javascript'; dsq.async = true; dsq.src = '//' + disqus_shortname + '.disqus.com/embed.js'; (document.getElementsByTagName('head')[0] || document.getElementsByTagName('body')[0]).appendChild(dsq); })(); </script>
comments powered by

Disqus
x
Email Post
You can email the Post below to a friend. Simply fill in the form and click send.
Post name: