FASHION fox
is a British fashion blog run by women's fashion insiders based in London.
With hot fashion tips, styling, fashion and beauty advice Fashion Fox takes you on an adventure in fashion.
Art Meets Fashion at Amsterdam Mercedes Benz Fashion Week
24 January, 2014
Written by Elle Halley in Designers
Mattijs van Bergen opened Amsterdam in grand theatrical style. His collection is fuelled by the work of the great master Vincent van Gogh. His collection was created in partnership with the recently re-opened van Gogh museum. This was a colourful and theatrical start to Mercedes Benz Amsterdam Fashion Week. Mattijs Bergen says: " Van Gogh inspired me to hold on to my artistic handschift - this collection is My tribute to one of the best painters of the Netherlands "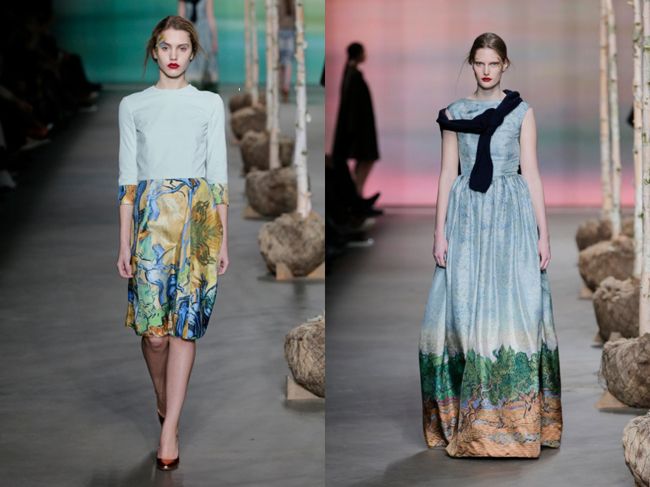 Digital prints on silk sample van Gogh's Provencal landscapes
The art is reflected in the colour palette for the collection,with some pieces hand painted by Mattjis himself as seen in the coat above. The star of the show were the prints which journeyed from the very famous and easily recognisable sunflowers which he explores in digital prints from the sampled to the graphically abstracted where the image almost disappears and becomes a colour way and texture.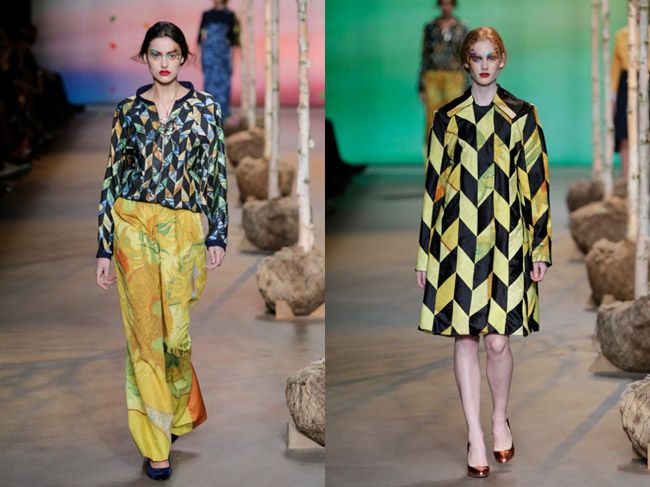 The journey continues through van Gogh's later works, which were inspired by Japanese wood blocks with blue skies and delicate cherry blossom.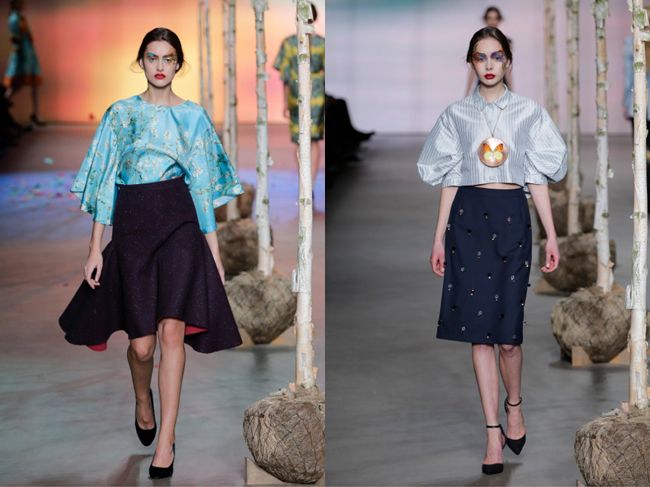 Van Gogh's Japanese inspired paintings in Mattjis van Bergen's work married with boxy, flattering cuts and elegant skirts.
The collection had retro feel, long billowing skirts and boxy tops with some interesting textures and painted fabrics. The overall feel was of theatricality and a celebration of colour and painterliness that truly celebrates rather than just appropriates the paintings of van Gogh.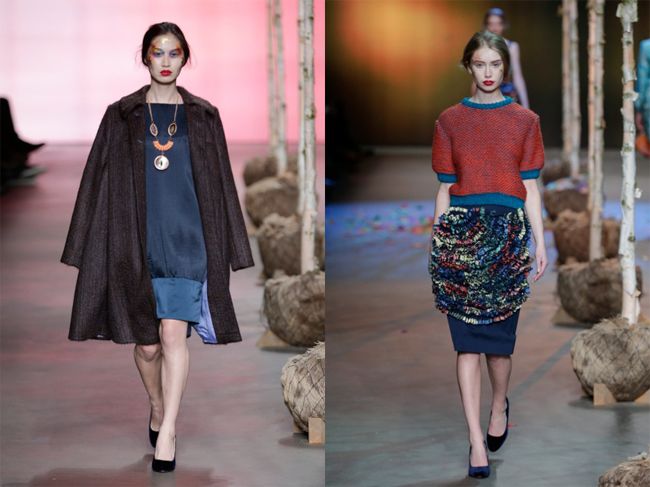 Wool jacquards, blue silks & knits draw from van Gogh's painting the café at Arles
It was a spectacular start to this burgeoning fashion week, a taster which whetted my appetite for more Dutch fashion design.
Elle Halley is reporting from Mercedes Benz Amsterdam Fashion Week through till Monday. Check our instagram and twitter feeds for live coverage of the shows, parties and goings on in Amsterdam.
comments powered by

Disqus
x
Email Post
You can email the Post below to a friend. Simply fill in the form and click send.
Post name: