FASHION fox
is a British fashion blog run by women's fashion insiders based in London.
With hot fashion tips, styling, fashion and beauty advice Fashion Fox takes you on an adventure in fashion.
You've heard of the 80s flick Mystic Pizza, Voodoo Rays pizza parlour and now a little further up the road in Dalston is Psychic Burger, the new(ish) kid on the block, which opened in Birthdays last summer taking over from Rita's as the in house eatery. The location is equally 80s with pastel neon signs, white tiled walls and American style booths and melamine tables. Its run by enthusiastic locals who have deviated from their music careers to embrace food. This is a relaxed food joint and pre/post rendez-vous point, with well chosen background music and locally sourced fresh food, they're gaining good reviews and proving that ethical good food doesn't have to be ponced up.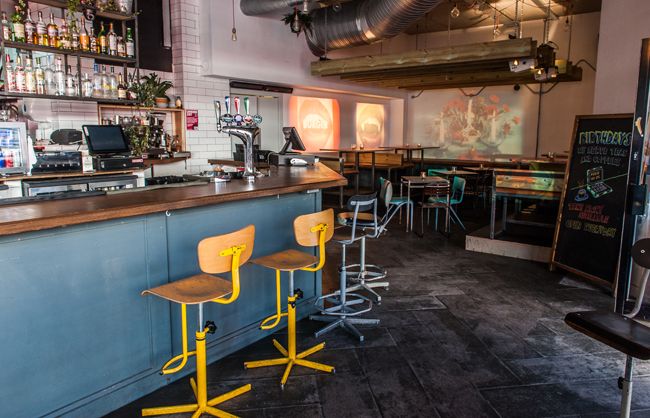 We started off with cocktails and sharing the baby back ribs with BBQ sauce, the ribs melted in the mouth and were covered in a spicy rich glaze which Fashion Fox found to be a little too rich in tomato flavour. They also came with a helping of coleslaw, which was rich and creamy and benefited from an extra heat kick with a helping of Nigella seeds in the mix.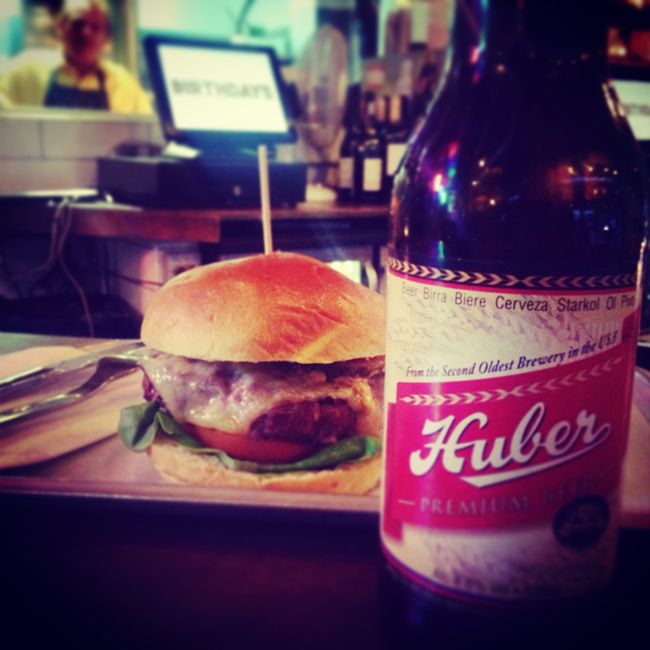 When it came down to the mains, Fashion Fox opted for the eponymous burger, which came medium rare, a nice thick patty made with a choice cut of hand ground beef. Being a real chicken aficionado there was only one option I could really take. The fried chicken burger was a moist cut of breast covered in a fine crisp coating, the American cheese and brioche bun really set it off, keeping things simple and not being too overly complicated showing off the chicken to its best. For the sides we ordered extra helpings of the yummy coleslaw which we want the recipe for, and a mixed dish of fries, cheese and BBQ beans, which appealed to my Northern sensibility, being a more up market take on the chips, cheese, mushy peas and gravy I was so fond of after a nights out in Soho stopping by at Dionysus take away on the way home. If you order only one item from PB I would opt for that, it was a hug in food form!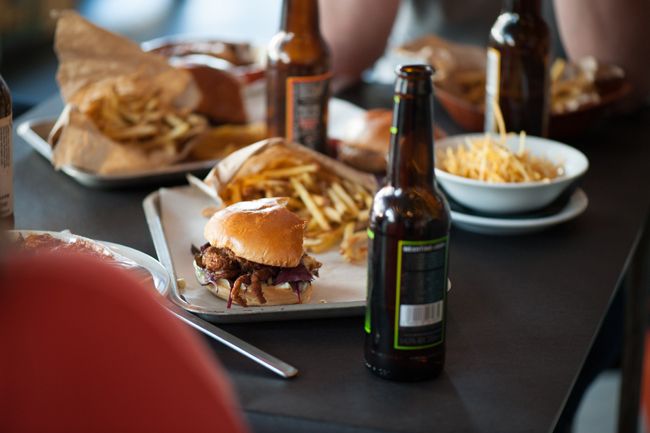 Sampling a variety of the cocktail menu we worked out way through the New York Sour, Stoli Roger, Margarita and Espresso Martini. The latter albeit served in a tumbler, was the best Espresso Martini I have ever had in East London, the sweetness of which complimented the richness of the Psychic Sundae perfectly. After gorging ourselves on the delights on offer we opted to share the Sundae, which was pure rich, creamy, chocolate goodness, with a generous serving of salted caramel popcorn as you began to reach the bottom of the glass.
Psychic Burger provides a full holistic menu experience of comfort food, at a reasonable price perfect if you are hung over or are feeling under the weather and just in need of a bit of food love..
33-35 Stoke Newington Rd,
London, N16 8BJ
comments powered by

Disqus
x
Email Post
You can email the Post below to a friend. Simply fill in the form and click send.
Post name: