FASHION fox
is a British fashion blog run by women's fashion insiders based in London.
With hot fashion tips, styling, fashion and beauty advice Fashion Fox takes you on an adventure in fashion.
There seem to be fewer and fewer occasions to really dress up. Which to we foxes is abhorrent, Beautiful evening gowns hang unloved encased in their protective plastic, and so we've been on the hunt for occasions to vaunt our finest. A night out at the casino used to be synonymous with "putting on the Ritz", but today with so many different places to play casino around the world and a generally more relaxed attitude when it comes to dress codes, what you wear is not such a big deal anymore, but if you're jetting off to one of the classic Casino resorts such as Montecarlo you will need to dress to kill.
Roger Moore & Barbara Bach, classic 007 casino glamour in the Spy who Loved Me.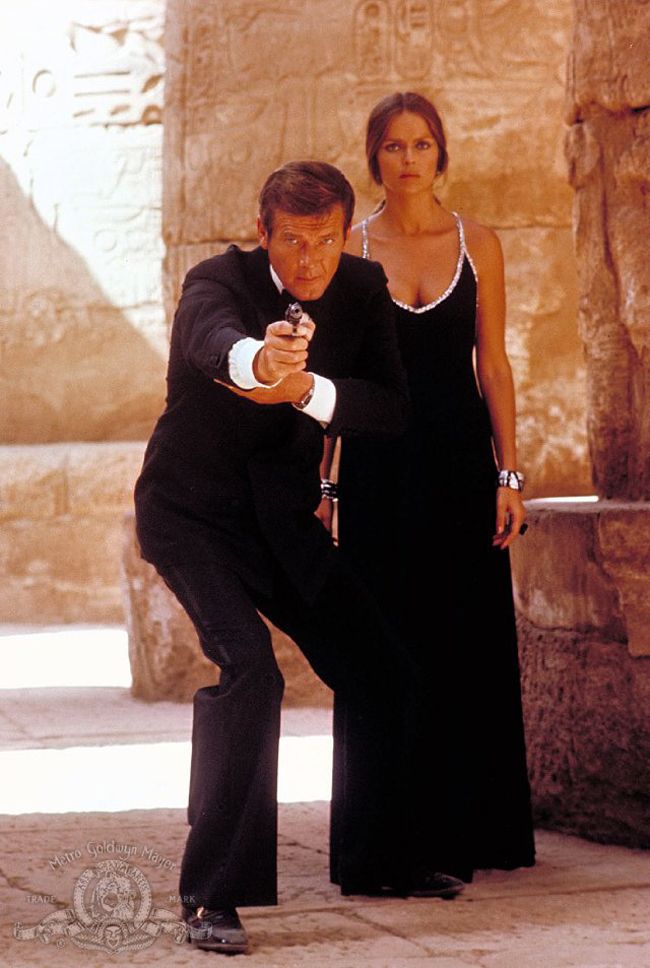 It's a generalisation, of course, but the clientele who frequent European casinos tend to be better dressed than those you'll find in Las Vegas or Atlantic City. And if you want to enter the gaming rooms in the Casino de Monte Carlo there is a notice on the website that the correct attire is mandatory. What that is exactly, isn't spelled out on the website, but it's safe to assume that you won't be allowed in if you turn up in shorts and a t-shirt!
In the Ritz Club casino in London, the expected dress code is 'smart casual', and although rules were relaxed for people who wanted to wear jeans to breakfast at the Ritz a few years ago, thankfully are still very much not permitted in the casino gaming rooms.
Of course, many people enjoy casino games today without ever stepping foot in a casino, and when you play online at a site like 32red, what you wear obviously doesn't matter a jot, maybe you've found your winning fleece ones that never let's you down. However, trying out a brand new slot game online is quite different from a night out at the casino with your friends, the latter still being somewhat of an occasion.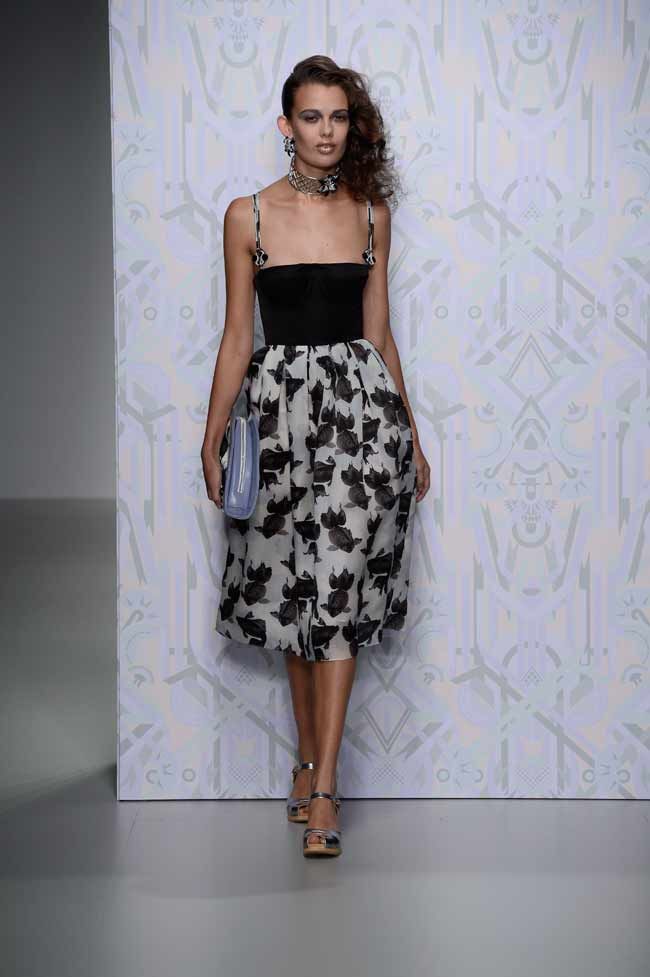 Holly Fulton's SS14 collection with its 1970s retro look is ideal for a resort Casino.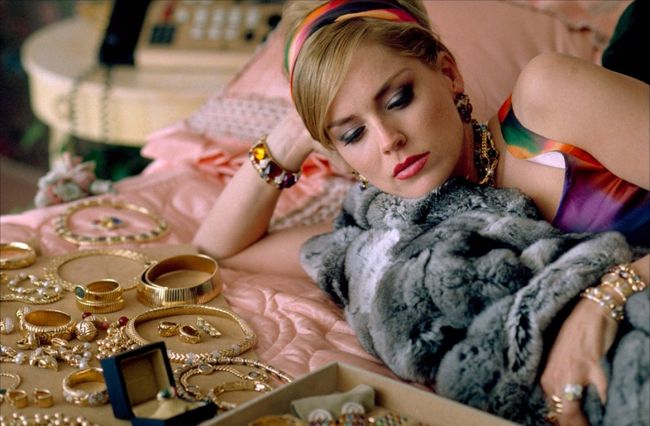 Sharon Stone peruses her jewels in Scorcese's film Casino.
As for many occasions, it's always pretty easy for men when it comes to deciding what to wear to the casino. You'll fit right in wearing a tuxedo, but you'll usually also be fine in a normal suit and tie.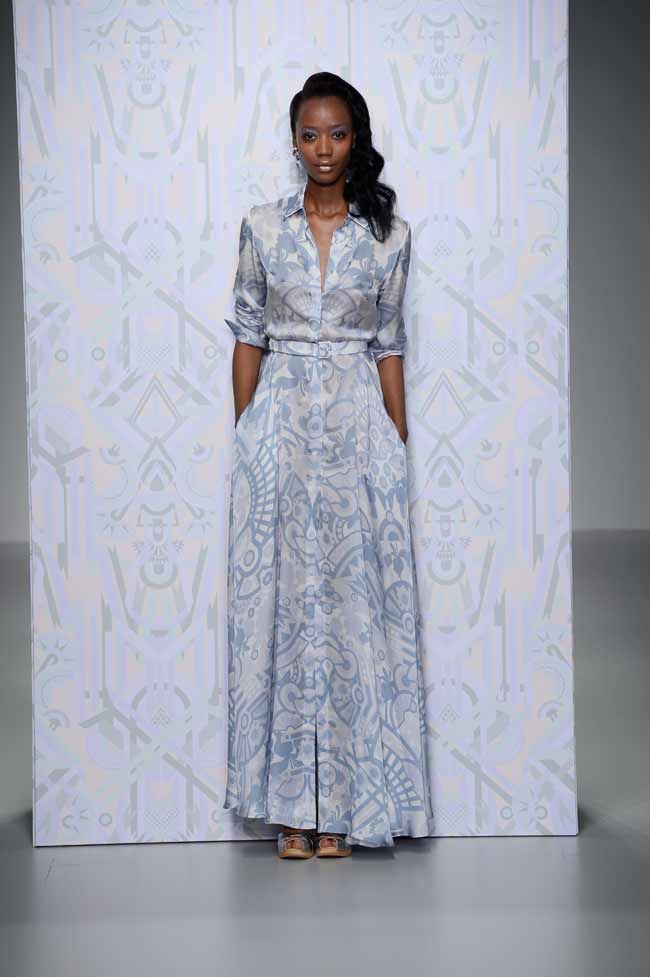 The Shirt dress will be big this summer both maxi & shorter lengths like this one from Holly Fulton
Women always seem to have more options available to them, which can make it harder to decide what to wear. This year's summer trends hark back to 1930s and 70s long line elegance, echoes of films like Chinatown, Casino and of course classic Bond the Roger Moore years. Fashion forever returns to the 1980s so finding a cocktail dress is like shooting fish in a barrel. Valentino's resort collection is full of St. Tropez brights in long gowns and short dresses.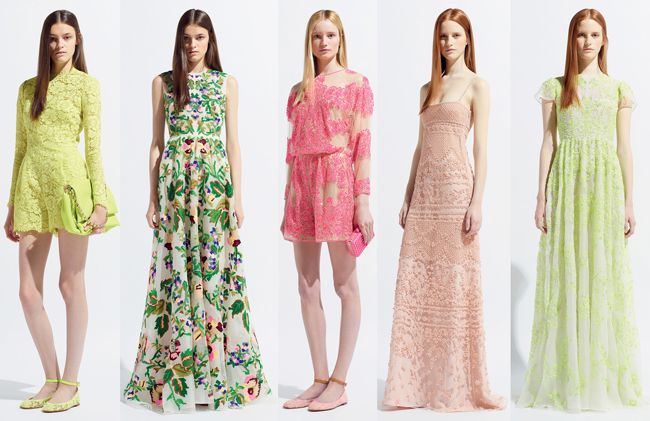 Of course, it doesn't have to be a dress or a skirt; you could always go for the jacket, top and trousers option. One thing to bear in mind is that you'll do a lot of standing – so make sure your shoes are comfortable ones!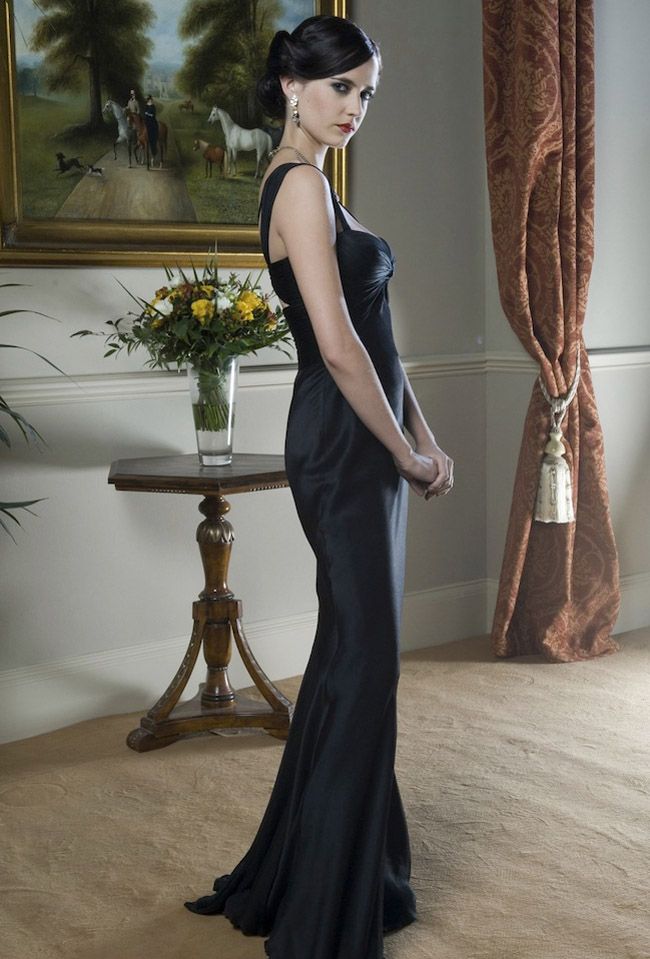 Eva Green in Casino Royale wears the classic long line black dress we associate with Bond Girls in casinos, it's a classic that always works.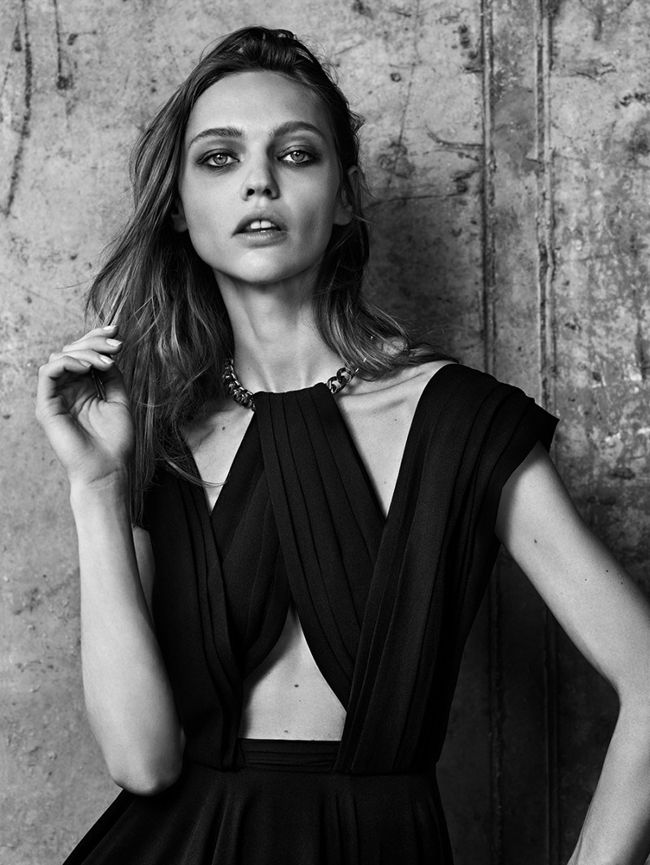 Casinos are what resort collections are made for, this classic black LBD from Saint Laurent's current resort collection
A night out at the casino is a great excuse to dress a little 'louder' than you might for a normal night out, so if you have some jewellery that just feels a little over the top for a run of the mill night out, don't worry; you'll fit right in at the casino.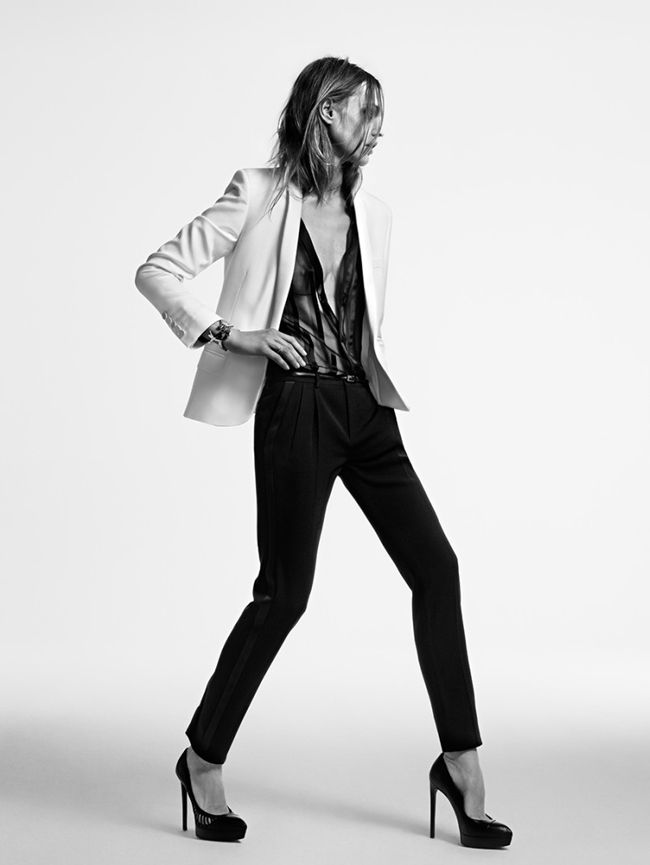 Again Saint Laurent Resort: a jacket & trouser look as an alternative to a gown or cocktail dress.
You may have heard that a woman shouldn't wear red at a casino, but apparently this is not necessarily the case. There's an urban myth that the lighting in casinos renders red fabric invisible, but it's not true. However, those who believe in Feng Shui would never wear red to a casino as it's not supposed to be a colour that brings you good luck. In this year of the wood horse the luckiest colour is green.
comments powered by

Disqus
x
Email Post
You can email the Post below to a friend. Simply fill in the form and click send.
Post name: