FASHION fox
is a British fashion blog run by women's fashion insiders based in London.
With hot fashion tips, styling, fashion and beauty advice Fashion Fox takes you on an adventure in fashion.
Peter Brooker has joined our fearsome team of writers at Fashion Fox. He invites you to come on his peregrinations through London and sample the hostelries and drinking holes of London with him as part of our growing series of lifestyle posts.
Last week I took up my friend's recommendation and frequented Les Maison Trois Garcons which is a bar cum shop filled with antiques, interior design and curios down Redchurch Street. The literal translation of said self proclaimed lifestyle cafe is 'Three Young Boys'. My date was a spirited tee-total Chinese nurse.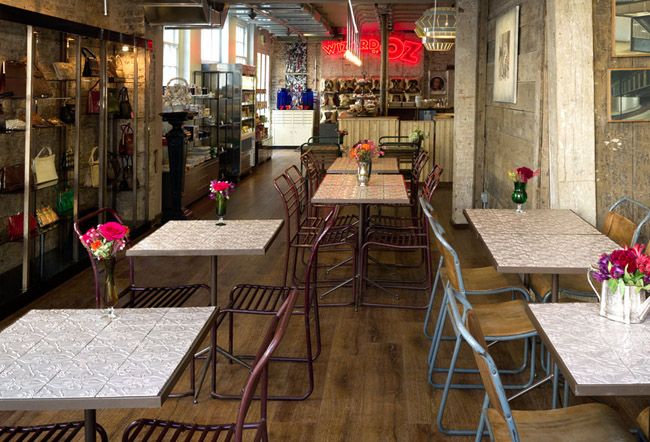 We perched apposed on our vintage chairs (which were for sale) and hunched our elbows upon the antique Portuguese tiled table. The walls were adorned with an assortment of eclectic scented candles and a cushion with a graphic of a cat dressed up as the Mona Lisa. There is free Wi-Fi so of course the place is littered with singletons taking up an entire table of four with their laptops, their almond pastries and their mint tea's for one.
Overall the place is fanciful, slightly oddball but wonderfully esoteric. I'm afraid I can't give you a review of anything from the menu as the lady refused to eat in my company. In my experience it's never a good sign if the woman refuses to eat on a date. It tells me they'd rather neck their tea, burn the roof of their mouth in the process as alternative to spending a minute more answering perfunctory questions about their current single status. For the record she had a green tea and in a bid to appear health conscious, I quelled my thirst for hard liquor and opted for the same. For those interested I didn't hear back from my Chinese nurse, but I can't put her lack of interest down to my choice of location for our rendezvous. Perhaps next time I will hold back on showering potential partners with compliments like 'Wow you're so petite, diminutive, just built for abduction.'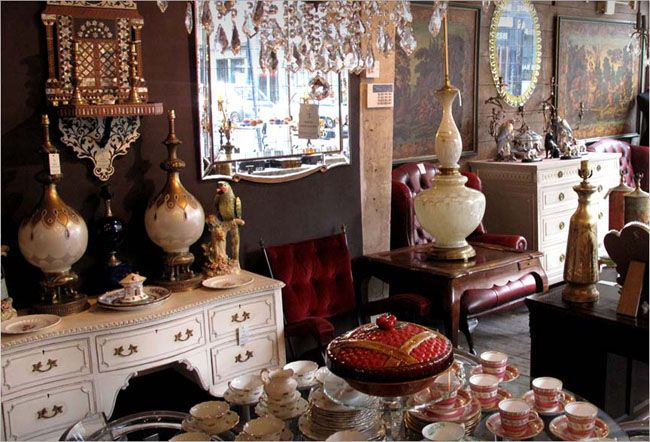 Also don't attempt to hold aloft an £80 diamond skull they have for sale by the cash register and bellow aloud with your best Brian Blessed impersonation; 'To be or not to be, that is the question.' Unless of course you can quote Hamlet's soliloquy in its entirety. It will not impress the clientele, the staff or your date who has already made a beeline for the fire exit.
45 Redchurch Street
London E2 7DJ
Tel: 0203 370 7761
comments powered by

Disqus
x
Email Post
You can email the Post below to a friend. Simply fill in the form and click send.
Post name: