FASHION fox
is a British fashion blog run by women's fashion insiders based in London.
With hot fashion tips, styling, fashion and beauty advice Fashion Fox takes you on an adventure in fashion.
Style icon and Hackney siren Paloma Faith has upped the tartan style with her mostly all girl crew to record "Just can't rely on you" in her kitchen. This forceful old skool soul anthem is a foot stomping ballsy woman's justified tirade which in the world of too many simpering pop stars who can't sing, "Just can't rely on you" is refreshing and invigorating and down right foot stomping.
Recorded in her own kitchen, she recorded this as a video an as a session. Her percussion guy is beating out an alto rhythm on a non-stick pan with a wooden spoon. I'd say it was taking singing back to what we all do, we sing in the kitchen as we cook as well as our steam showers, but we don't generally get dressed in full on retro tartan coordinating ensembles but for our Paloma this is her more off duty look. The sharp well fitted red royal stewart style plaid is perfectly offset by a cute little fascinator, I'm left wondering if tartan is "the inter-season" trend du jour not the wretched cobalt and Pompadour pink that is being foisted upon us by the trend dictators on high. The suit look is a departure from the what we know and love her for her full on diva dresses that rival even Dame Shirley Bassey's performance frocks and the phenomenal styling for her album shoots such as this image below.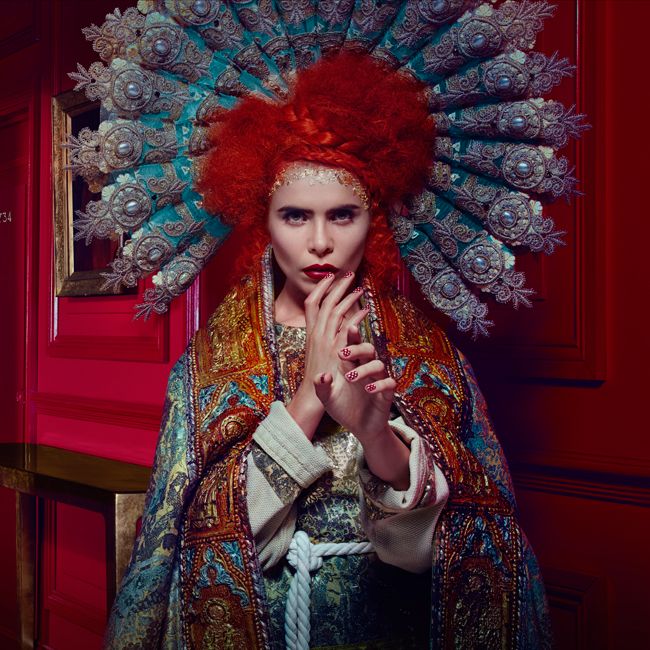 Produced and featuring the ever energetic and talented Mr. Pharell Williams, Just Can't rely on you is a track with the boots of "Mustang Sally" and punch of Aretha, and a fine way to start the week.
Paloma releases the track on February 23rd ahead of the release of her new album, "Perfect Contradiction" which is released on March 10th and available for pre-order. The single is available for pre-order. Catch Paloma on tour this year.
comments powered by

Disqus
x
Email Post
You can email the Post below to a friend. Simply fill in the form and click send.
Post name: