FASHION fox
is a British fashion blog run by women's fashion insiders based in London.
With hot fashion tips, styling, fashion and beauty advice Fashion Fox takes you on an adventure in fashion.
"I like my money where I can see it, hanging in my closet" the great Carrie Bradshaw once said but what if what you see hanging in your closet/wardrobe is a complete waste of your money? Fashion writer and Marketing Expert Jas Kaur looks at the confusing issue of refund policies in fashion retail. She reckons that knowledge is buying power and advises you to shop around for the best refund policies.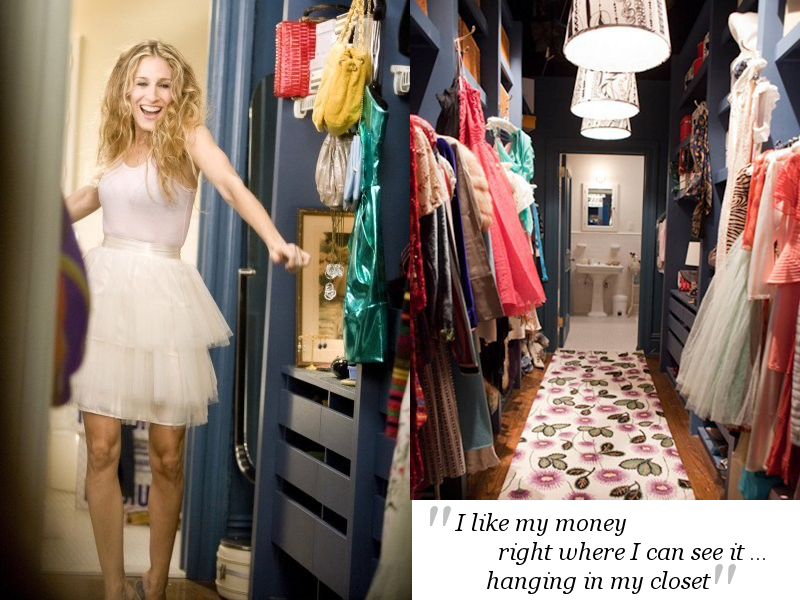 How many times have you been to a store to return a garment only told by a snooty shop assistant that your last day for a refund was two days ago? This situation usually ends in one of three ways; reluctantly accepting a credit note or exchange, pleading with the manager until a refund is offered as a gesture of goodwill…or storming out vowing never to shop there again with a dress you'll never wear. We've all been there at some point.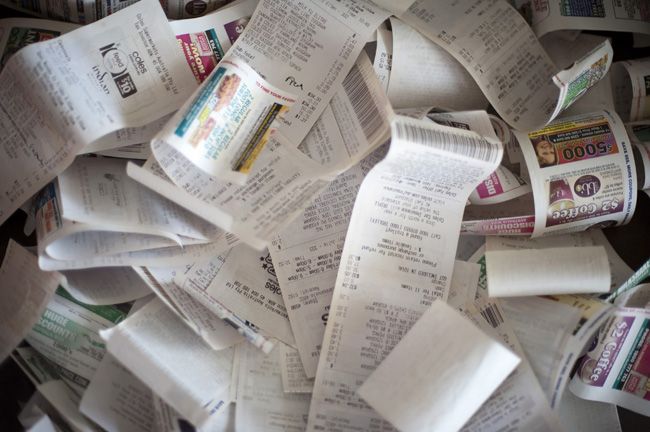 It's a woman's prerogative to change her mind. What might be the best pair of trousers ever made one day can quickly become the trousers that highlight your kangaroo pouch the next. Nobody can be expected to make a committed purchasing decision based on 10 minutes inside a stuffy and poorly lit 2x2 metre changing room with your jeans dropped to your ankles.
We want to be able to buy something, try it on at home, examine it from every angle, take selfies, start a new Whatsapp group chat and seek feedback from friends until we're clear on whether the garment has a long term future in our wardrobe.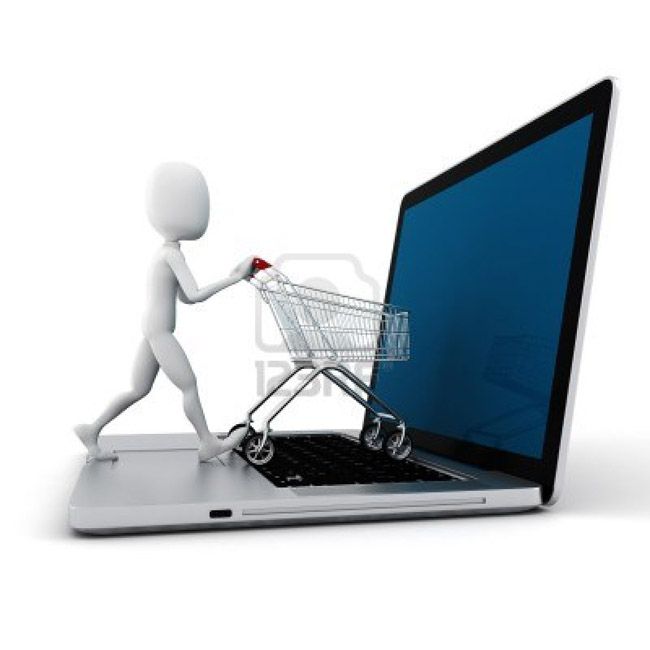 Over recent years many stores have revised their refund policies in a bid to hit monthly sales targets and balance out cash flow in hard times. It's for this reason that it's so important to know which stores support our dithering tendencies. I've compiled a list of most and least flexible store policies to save you from the hassle of flogging clothes you couldn't get a refund on eBay.
First off, it's worth knowing that by law retailers are not obliged to offer refunds unless an item is faulty, not as described or unfit for purpose. However as a gesture of goodwill many stores have returns policies. And whilst they are not mandatory, if a store implements a returns policy it has to stick to it. No take backs.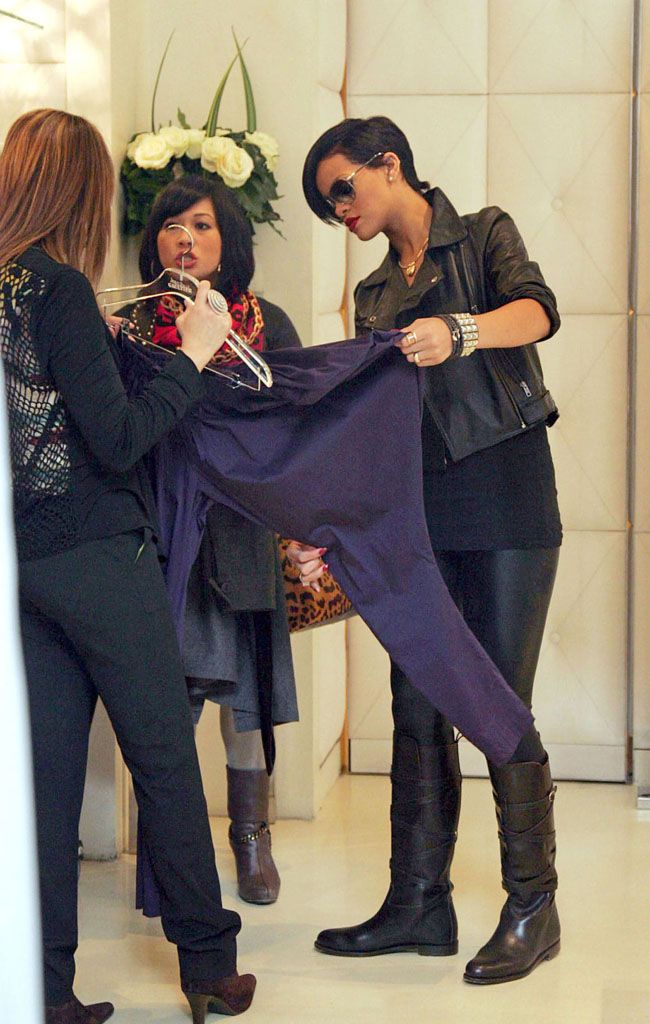 Rihanna inspects the wares very carefully, she doesn't look a lady who wouldn't want a refund.
Reiss – if you're buying essential tailoring for your work wardrobe be make sure you're 100% happy with the fit before you pay as Reiss only offer exchanges on in-store purchases.
All Saints – be careful not to be left several hundred pounds down with a distressed leather jacket you'll never wear. Spitalfields are not going to offer you a refund if you change your mind, exchange only.
Ted Baker – it turns out Ted only loves decisive customers. No refunds here, exchange only within 28 days.
Armani Exchange – you can say ciao to refunds here, strict exchange only policy at Armani's high street store. Avoid buying high ticket items from these brands in-store. Browse and try in store but order online instead where it's a different ball game as the Distance Selling Regulation kicks in – more on that in a future post.
These stores will offer a refund within 14 days of purchase on full price items. And when they say 14 they really do mean 14, come in on day 15 and you'll be offered an exchange only - unless you unleash your inner Naomi Campbell and demand to speak to the person in charge.
If you're scouring the last of the sales:
Harvey Nichols (reduces to 7 days on sale items)
Selfridges (exchange only on sale items)
House of Fraser & Whistles (exchange only on sale items)
No hurry, take your time
There are a plethora of stores which offer either 28 or 30 days, which is very reasonable and fair. However there are a few stores which go the extra mile. If you've ever shopped in the USA you'll have noticed the heavy emphasis on customer service as soon as you walk into a store and that sentiment carries across to their refund policies. American retailers operating in the UK such as Banana Republic, J Crew, Gap, Aldo and Victoria's Secret all offer a whopping 90 days for a full refund.
John Lewis tried to top this back in 2011 when they became the first major UK retailer to introduce an open refund policy with no date restrictions, provided the item was in a resalable condition you could have your money back at any point. Sound too good to be true? It was. At the start of 2013 they capped it to three months. Still, it remains one of the best refund policies around by a high street mile when you consider how many brands they stock.
The moral of the story?
Think carefully about where you spend your cash. You could purchase a Reiss coat from their standalone store, Selfridges or John Lewis – however the outcome is very different for each option if you change your mind.
comments powered by

Disqus
x
Email Post
You can email the Post below to a friend. Simply fill in the form and click send.
Post name: