FASHION fox
is a British fashion blog run by women's fashion insiders based in London.
With hot fashion tips, styling, fashion and beauty advice Fashion Fox takes you on an adventure in fashion.
Rush Hour: Interview with Caroline Rush CEO of British Fashion Council
12 February, 2014
Written by Fashion Fox in Interviews
Caroline Rush may have been busy on business in New York but she took the time to talk to Fashion Fox about her history with the British Fashion Council, about London Fashion Week and the future of British Fashion and the catwalk show.
It is nearly five years since Caroline Rush became the head of the British Fashion Council and instigated a new era in the history of London Fashion Week. It was then 25 years old. Now in its 30th year we look at the lessons learned, the achievements made and the future of the British Fashion Industry.
I asked Caroline Rush if it really feels like five years had passed: "In some ways yes in other ways, no, it feels nearer to only two years since I started." The major change that those of us who have been covering LFW over the years was the big move from the Natural History Museum in South Kensington to bring to Somerset House in London's West End. "in 2009 we wanted it to be a fresh start to set the bar for what we wanted to achieve." The reputation of London Fashion week was more about bigger companies coming to see the talent and maybe scout a future Alexander McQueen to head up a Paris Fashion House, there were announcements about the end of the "Super Star Designer" back then, McQueen was the last of those ingénues who flew to Paris, but even before Caroline Rush came to the fore there was something brewing, a seem of gold that needed to be tapped, mined and moulded. It was a case of cometh the hour cometh the woman.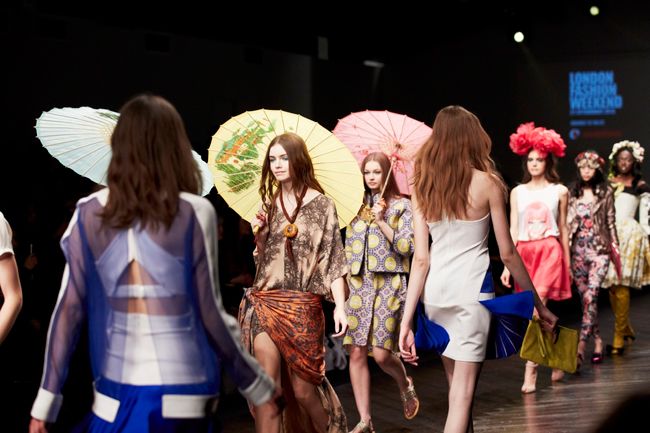 London always had edge creatively, but it was a pool being drained of its talent 2009 was year two of the economic crisis; London needed to change, it had to become about business not just artistry. It was also LFW's 25th anniversary, it was a pivotal age and Caroline worked hard to persuade brands such as Temperley, Matthew Williamson and Jonathan Saunders to return to show in London, and return they did, sending out a strong message, it was a gamble for these brands but one that has paid off a move that sent a message to the world that London wasn't just a source of talent but that London meant business and was a serious fashion capital.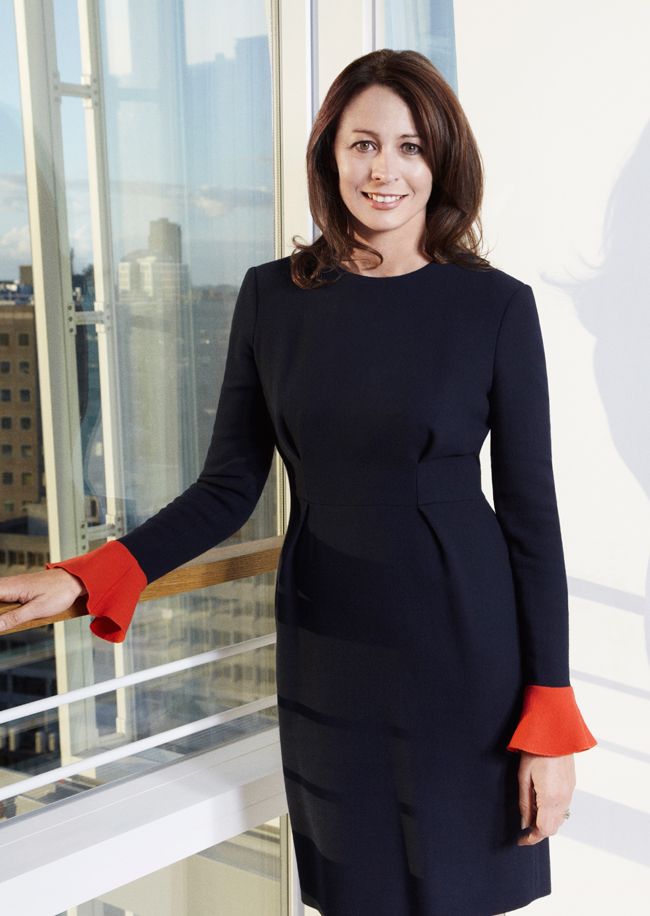 "We were very conscious that the highs were built around talent. Since then we have built business support schemes. Historically Topshop's NewGen award supported young designers to show on the catwalk or at the exhibition. Now it is also about how you deal with that exposure. Relating to retailers and buyers and deliver what you had in the show. These are not just young creative but young entrepreneurs, that need to be given the chance to stand out against global brands."
Ironically the economic pressures and the need to do business has seen an explosion of creativity in terms of how younger designers present their work, apart from the creative presentations and runway shows at Somerset House, there are presentations happening all over central London and East and five years ago who would have imagined that we would have a regular fashion venue in the form of Free Masons hall? "We have incredible support from the Mayor's Office, one of the challenges is access to venues to show in, we spend a lot of time talking to venues and property owners to gain access to the amazing architecture."
So far so good, but there is more work to be done, and a question that has always hung over London Fashion Week is that it is good for press but the business and the sales are done in Paris. Caroline says: "I think it is changing, we haven't got to the goal [of being a complete sales market], but Paris is the last schedule on the list. The Initiative introduced in 2008 of London Showrooms takes designers to Paris to the retailers and buyers."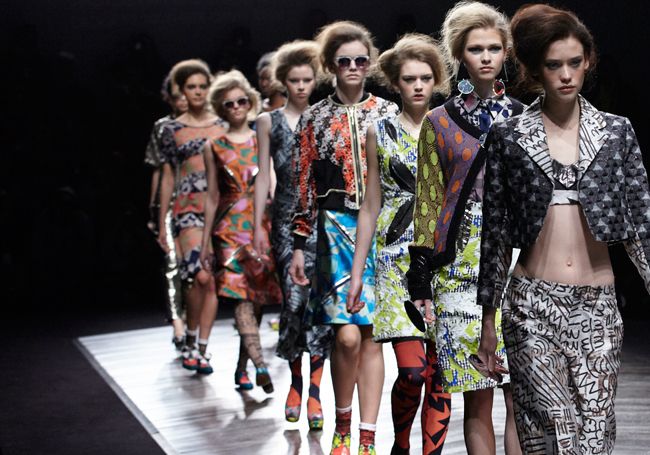 The future is always a concern in fashion and Caroline outlines the BFC's plans: "With our new chairman [Net-a-Porter founder: Natalie Massenet], we looked at what her three year tenure would be and looked a five pillar plan that would help support our [fashion] ecosystem:
1. To support [student] scholarships
2. Strengthen business support
3. Looking at innovation and digital and furthering an incredibly strong fashion tech hub and matching that with our designer sectors.
4. How can we look at investments: there is a lot of interest in British Designers and there is a great message, demystifying the investment opportunities
5. Reputation: we are our harshest critics. We aim to continue to get stronger.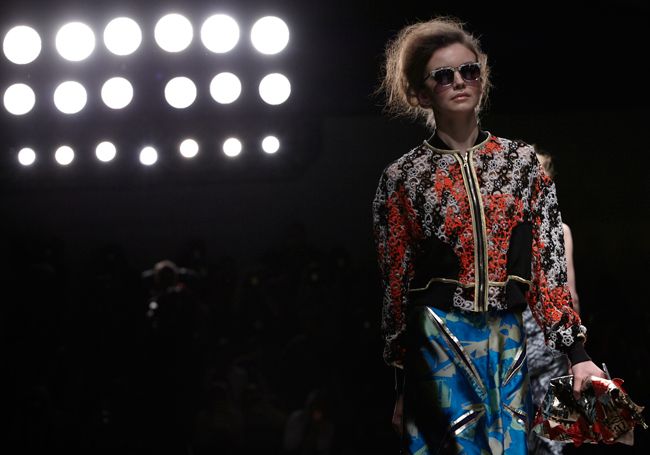 "A lot of designers have come to London to call it their home. London is the market place for the nation. There is no ceiling to growth so long as they [brands] have a strong identity." CR
"I asked her about the new wave of presenting fashion and Suzy Menkes' statement that the "runway show was dead": With creativity there is also the challenge of communicating a brand's collection, Caroline notes that the new wave of presentations is opening up how we view fashion: From an audience perspective it is great for content," but there is a caveat: "The challenge comes when brands are very creative [with presentations]. The important thing is that the fashion reaches the press, [and] the imagery can be used as marketing material."
So is the catwalk show a thing of the past? Certainly not in London the tone of Caroline Rush's voice echoes with the passion and wistful awe we have all experienced when we saw our first truly great designer show: "At a great catwalk show it is great to come away and think 'what a great experience and I was a part of that."
comments powered by

Disqus
x
Email Post
You can email the Post below to a friend. Simply fill in the form and click send.
Post name: