FASHION fox
is a British fashion blog run by women's fashion insiders based in London.
With hot fashion tips, styling, fashion and beauty advice Fashion Fox takes you on an adventure in fashion.
So, on the last day of London Fashion Week, when we're just about ready to take a big nap, along comes Tata Naka with their Autumn Winter 2014 presentation. Bright colours, intense pattern contrast and seriously loud wallpaper backdrop the fashion equivalent of a double shot espresso.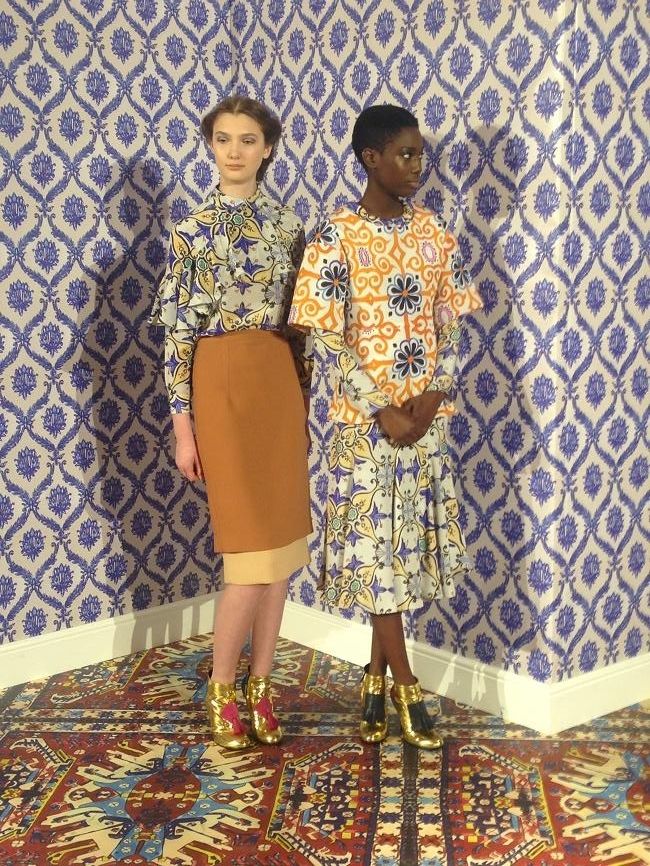 The Tata Naka AW14 live presentation was exactly what team Fashion Fox needed to wake us up on the final day of London Fashion Week.
The design duo's clashing patterns, bold colours and mixed prints against a sea of brocade wallpaper evoked a variety of connotations amongst the fashion foxes. Including; dolls houses, china plates and even flashbacks of 70s sitcom, George and Mildred. For me, the whole Tata Naka AW14 collection had a regal-meets quirky essence. So, The Royal Academy, London, was a fitting location to host Tamara and Natasha Surguladze's designs. Modern day Marie Antoinette silhouettes floated amid That 70s Show style retro blouses.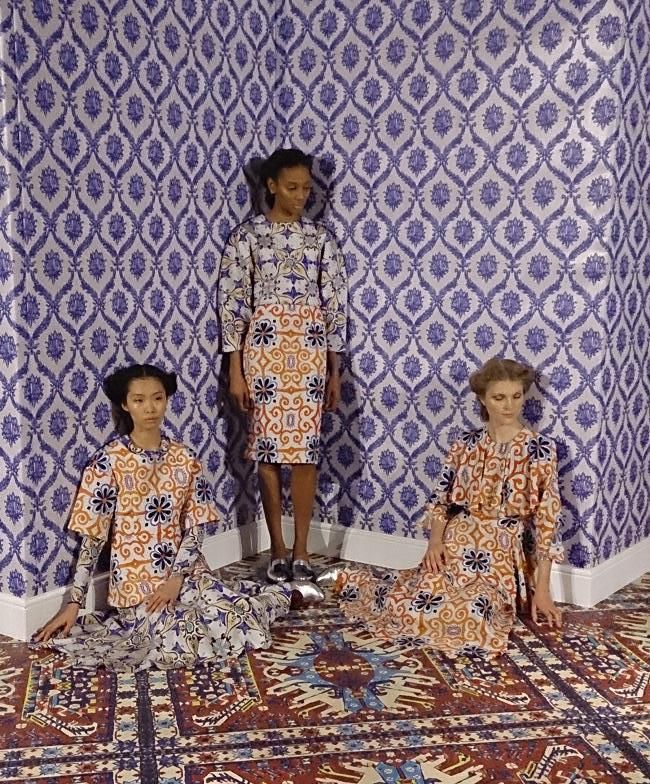 Tata Naka's signature in-house prints were simulated in layered midi-skirts and three-quarter length tops. The design duo pulls together their own character contrasts to create a playful kaleidoscope of timeless pieces- while bringing a sense of humour presenting them. We certainly couldn't help but smile.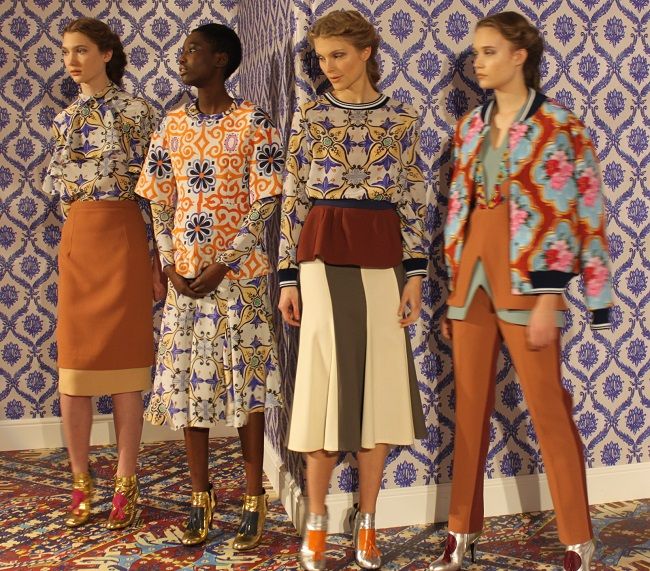 With so much vibrant juxtaposing of fashion and décor, my eyes found a welcome respite in the sweet elegance of the models hair and make-up. 18th century styled long locks, natural full brows and nude lips- brought to modern day with a sweep of Royal blue eye-shadow (a nod to the brocade wallpaper of course).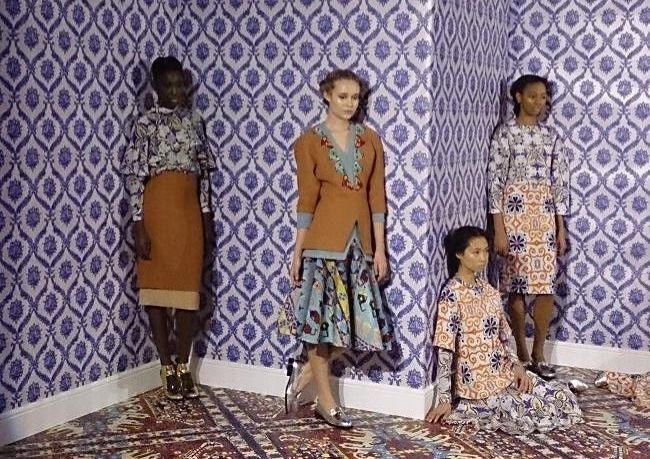 Tata Naka's TNTees line is now available at Net-A-Porter.
comments powered by

Disqus
x
Email Post
You can email the Post below to a friend. Simply fill in the form and click send.
Post name: