FASHION fox
is a British fashion blog run by women's fashion insiders based in London.
With hot fashion tips, styling, fashion and beauty advice Fashion Fox takes you on an adventure in fashion.
Backstage Interview with Bernard Chandran
20 February, 2014
Written by Jas Kaur in Interviews
Day 2 of LFW saw Malaysian designer Bernard Chandran take centre stage at Fashion Scout for his AW14 collection. He's a firm favourite amongst the Royal families of Malaysia and Brunei, as well as contemporaries such as Lady Gaga and Rihanna. I was fortunate enough to get backstage access and meet the man known as "King of Fashion" in his home country.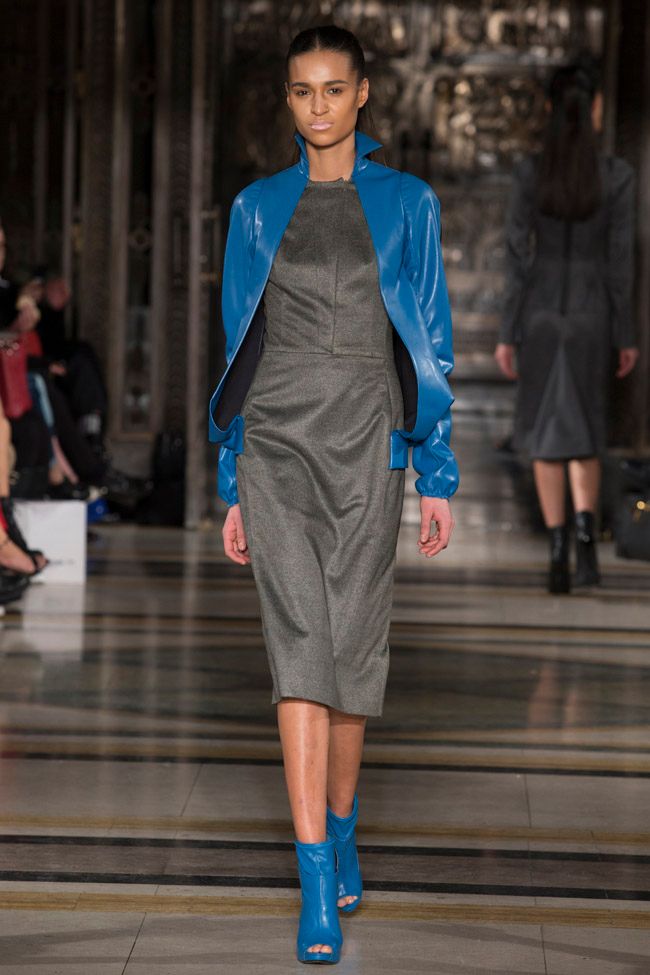 Backstage was a controlled frenzy of madness. Darren Flower and his team created poker straight slicked back hair paired with heavily contoured cheeks and pastel lips. Models were dressed in knee high open toe black boots and structured dresses with cocoon sleeves and collars for their first looks. Leather plays a big role, from discreet trim right the way to bold full leather dresses.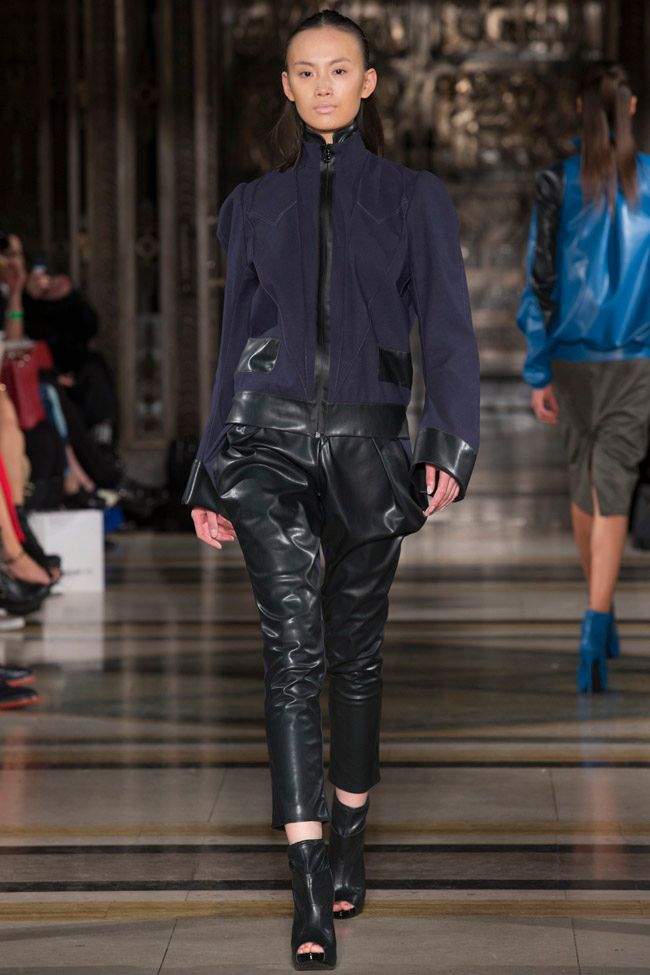 Chandran carefully inspects each model as they line up for the start of the show whilst blasting Hindi music from his phone. Any boots that are scrunching are promptly pulled up and make up artists are asked to make lips stronger. It's clear he's confident about the collection and excited to share it with the world.
As the show gets underway the team backstage help the models change into their next outfits – still lots of leather but mixed with metallic brocades for more of an evening look. The audience loved the collection and Chandran is rightfully jubilant.
What was your inspiration behind the collection?
The working woman without a doubt. Women are taking more seats at the top table but that doesn't mean they need to wear "power suits" with big shoulders to fit in with men in the corporate world. This collection is all about a new take on tailoring, allowing women to be powerful and strong but without comprising femininity. I want to allow her to express herself through her clothes.
And you think you've achieved that?
Yes definitely. I believe some of the dresses in the collection wouldn't look out of place in the corporate world. I've purposely designed them to be easy to zip and go, that's what working women want.
Was the use of brocade a nod to your Indian heritage?
I'm half Indian so of course I can't help but be inspired by my culture, brocade is very big in Indian fashion and has been for a while. I believe it's important to draw from my Asian heritage, mixing brocade with leather is how I've expressed that in this collection. See (pointing a my necklace), now that's also very Indian but you've styled it in a Western way.
comments powered by

Disqus
x
Email Post
You can email the Post below to a friend. Simply fill in the form and click send.
Post name: