FASHION fox
is a British fashion blog run by women's fashion insiders based in London.
With hot fashion tips, styling, fashion and beauty advice Fashion Fox takes you on an adventure in fashion.
Sian Bostick is a young jewellery designer Fashion Fox discovered last summer at the jewellery show: Treasure. She was listed as one of the "Hot 100" jewellers of 2013 wither her Wonderland and Nautlius collection which was based on Jules Verne's 2000 Leagues under the sea. In the nine months since Treasure she has come a long way and has created a new collection based on a Finnish Fairy Tale called the Mouse Princess.
1. What is the story of the Finnish Mice Princess?
The Mouse Princess is also known as the Forest Bride and is the tale of a enchanted princess transformed into a mouse. With the help of her little mice helpers she completes 3 tasks set by her betrothed's father, but her fiancé's brother throws her into a river in a fit of jealousy and when her fiancé's mourns her loss and the spell is broken and the couple return to the princess kingdom. A love story existentially but that could not be completed with the little mice helpers.
Versions of the fairytale with variations appear across Europe, the same story with slight differences which is interesting.
2. What is it about jewellery and story telling that fires you up creatively?
I love the sense of wonder and magic in fairytales and the darker detail and mystery of other literary tales. I always read a lot and It's just wonderful to escape into a story and keep that magic and enchantment alive. I'm a bit of a chain reader and I live in a beautiful cathedral town with many fantastic second hand book shops which are a fantastic place to find a new inspiring book.
A lot of fairytale and story's also have a wider cultural influence and are particularly important to the way society's have developed across the world and that is endlessly fascinating to me as well.
I work lots of details of the story's into the jewellery, to me story's and jewellery are just meant to be together. A beautiful piece of jewellery not only tells the story's of its creator but also its inspiration and then goes onto tell another story as it is gifted to someone or bought for ones self, holding a particular significance that is utterly personal then adding to and weaving in new elements to the jewels story and life as it is lived with and passed on.
All of our jewels even come packaged with a vintage style library card with the particular book that inspired your jewellery ticked off with a "borrow" date.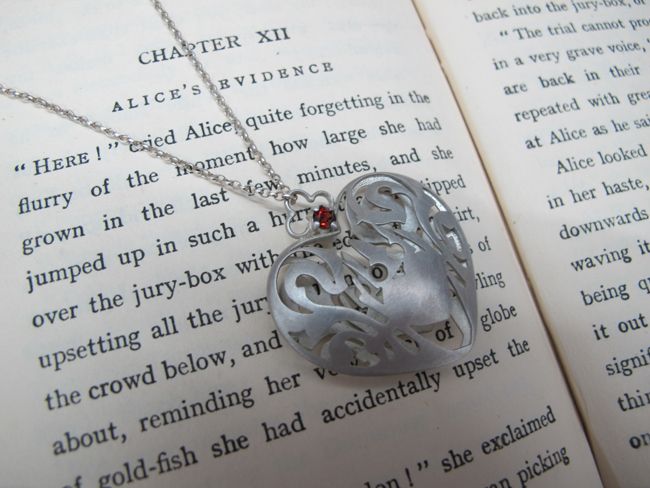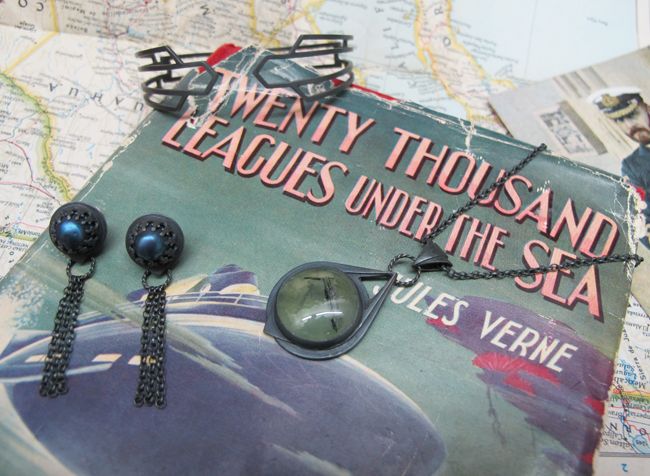 3. Since the Alice series what other stories have you explored?
I have explored the dark mystery of 20,000 Leagues Under the Sea and created jewels with bold art Deco detail and hidden portholes which the wearer can spy though into the deep dark ocean.
I have also created a collection based around the tragic love story of Tristan & Iseult, Arthurian legend and dark romance become bold oxidised shield like rings and necklaces with highlighted silver detail.
My Springtime collection plays with enchanted woodlands and fairy filled glades with beautifully illustrated books like The Flower Fairies of Spring, The Flower Wedding and English Fairytales to create the silver Wildflowers, Forget-me-nots and beautiful blue & purple butterfly's.(see title portrait photo)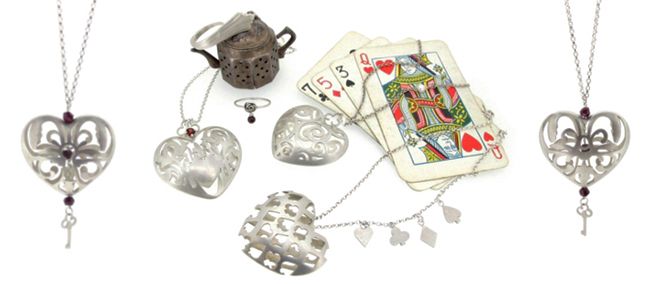 4. Alice is well known, but it looks like you are seeking out more obscure stories, how are you researching/hunting out new stories?
There are lots of fantastic second hand bookshops in Rochester which are always fantastic to rummage though, one in particular is a bit of a wonderland of books and its easy to get lost in their for hours but they always seem to have some obscure and beautiful books. So when I need a bit of inspiration I go for a Little book hunt and see what I can find either in one of these bookshops or our own bookshelves where I have plenty of collected fairytale's, myth and legend books from around the world tucked away as well as classic tales and literature.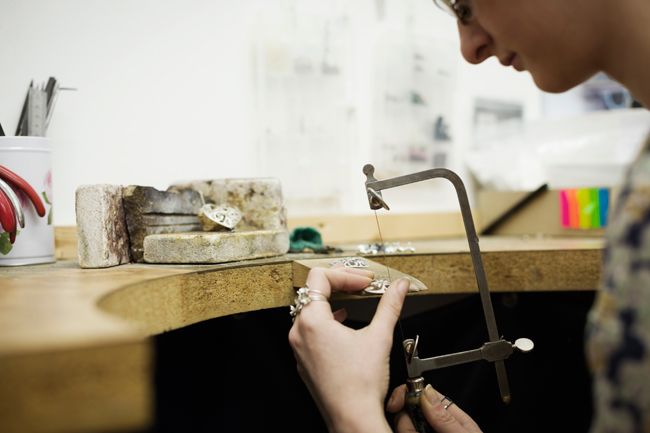 5. In your creative process how do you translate ideas from printed words into pieces of jewellery?
I normally sketch and doodle all the time particularly while reading. Sometimes things take a little time to settle in my mind, for the elements of the story to work away in my head then they'll pop up and I sketch them out. I always have a little notebook or sketch book to hand, most of the time i'll take those drawings into the workshop and start working out the technical details like size, material and gems then start modelling everything up in base metals like copper and brass, refining the test model until its just perfect and ready to be made in the final materials like silver and sparkly gems.
6. Where did you study jewellery?
I studied at UCA Rochester and after graduating went onto do of work experience with different designers and course at goldsmiths hall with the worshipful company of Goldsmiths.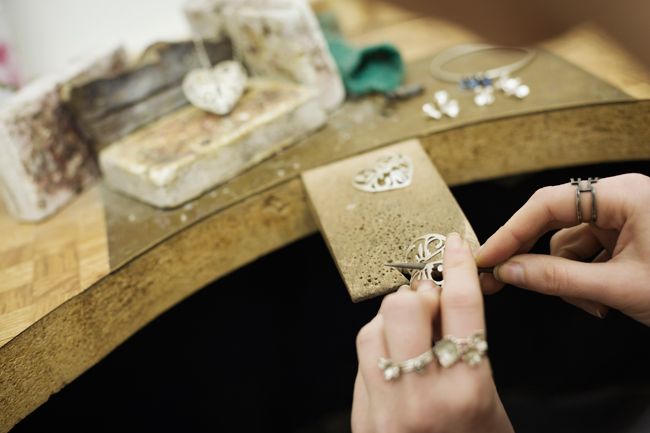 7. What are your favourite materials to work in?
I love to combine silver and titanium, which I anodise to bright blues and purples to create a striking and beautiful colour contrast. I also love to oxidise silver the create that dramatic dark look, when I use silver I love to use a soft satin finish which is almost silky in appearance then I will highlight and polish certain edges or elements to get that beautiful contrasting shimmer.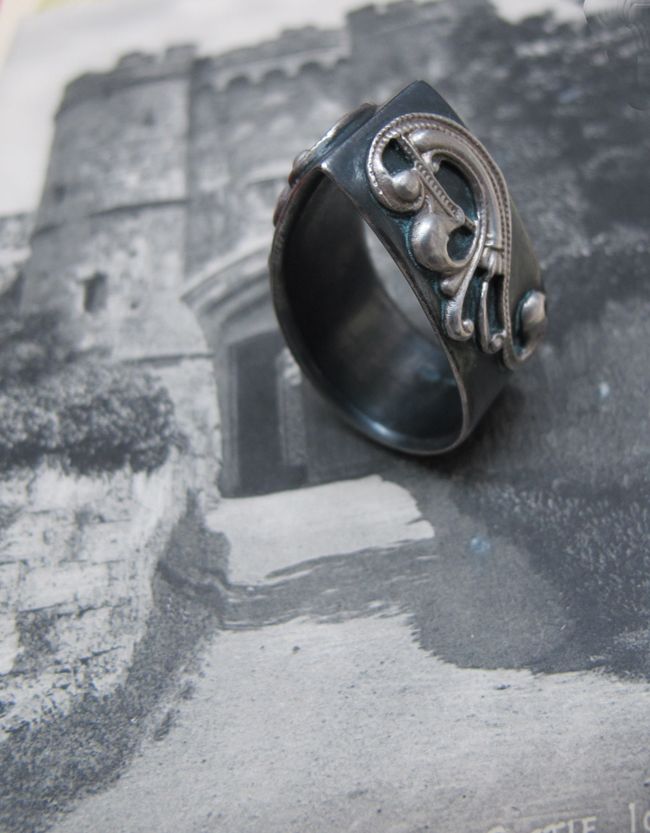 8. Why did you choose the metals and gemstones that you've used in this new story cycle?
I wanted deeply coloured gemstone for the first set, the beautiful deep red garnet and purple amethysts have a wonderful sparkle and the depth of colour really stands out against the little silver mice.
The gems are also traditionally regal stones used historically if lots of royal jewels which felt very fitting for the Mouse Princess although I am particularly drawn to gems with iridescence or inclusions like laboradites with their shimmery blue flashes or vibrantly coloured stones like peridot, so I may make some additional jewels for the Mouse Princess jewels with these beautiful stones.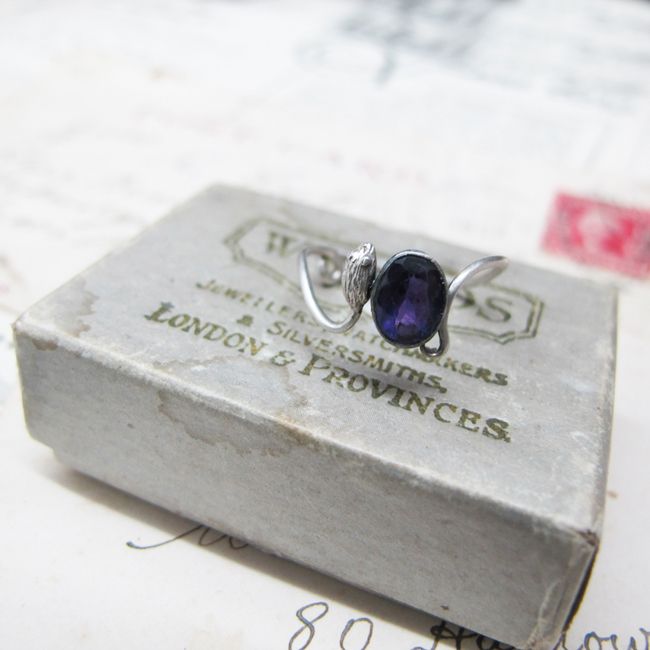 9. Do you know much about how people are wearing your jewellery? What feedback have you got?
People seem to really enjoy the story to the jewellery and each piece's individual story, its something that makes the jewels really stand out and little more special. The fine detail and hidden elements of the story are always really treasured. For example the spirals of one of the Wonderland hearts representing Alice's tumble down the rabbit hole or one featuring the royal crest of wonderland and the hidden portholes of the Nautilus jewellery which look out into the deep ocean 20,00 leagues under the sea.
Some of the jewels like the Wildflowers from the Springtime collection are made to be mix & matched, stacked up and combined whether that's the stacking rings or piling up the pendants. All of the Jewels from the Springtime collection mix up really well as this was the intention, so you can wear the whole fairytale.
I get lots of wonderful feedback which I really cherish. The jewels always seem so treasured and loved, hopefully worn for a long time to come.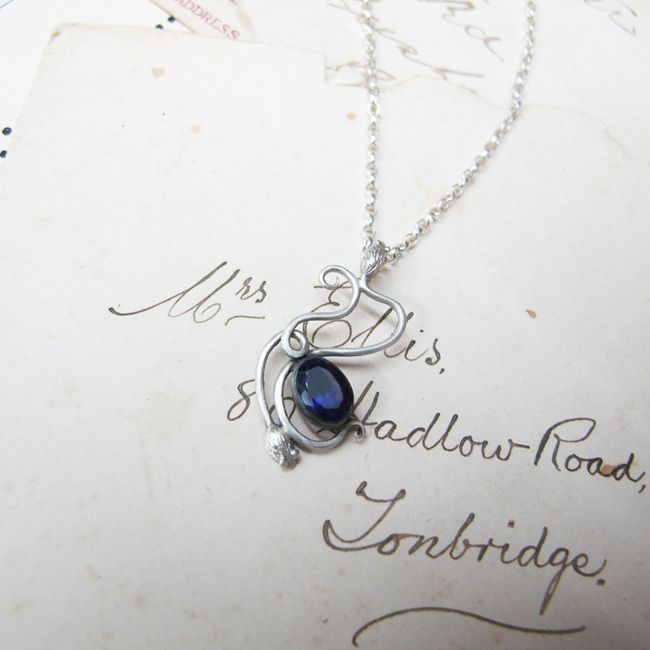 10. When we met at Treasure you seemed to be in the very early stages of your career, 9 months on how have things changed for you?
I have developed and realised the Tristan & Iseult jewellery, had a very busy Christmas with new stockists, shows and events. We've also won a few more awards and had lots of jewels featured in national and international press which has been very exciting. Lots of exciting things are also in progress for the up coming year to so keep your eyes peeled.
We have also been very busy creating lots of bespoke jewels for some special people including quite a few engagement rings which I just love making. It's so wonderful to create these one off and oh so romantic engagement rings and to be part of some lovebirds story.
11. What is your working day/week like as a young jeweller?
Theirs really nothing like a typical day or week, depending on if I am at a show or event or popping into london meetings or hunting for gemstones and silver in Hatton Garden or designing and making in the workshop. Even when I am having a workshop day I sometimes go for a bit of a treasure hunt in Rochester's bookshops. Always running around, popping off to the post office to send some lovely jewels to their new homes. But I love being in my workshop just designing and making its the very best thing, I always invite people into the studio whether they just want to browse the jewels and see where their made or talk about a bespoke jewellery commission, love having people visit the workshop.
12. What challenges and opportunities have you found as a jeweller in the early part of their career?
When I first started the most difficult things was to find a suitable space to work from, there where virtually no affordable workshop spaces in my area available so it was a while before I managed to find a space at Nucleus Arts Centre. Since I have been there it has been wonderful, the workshop is within a studio complex of 27 or so other artists and makers studios, gallery and café all around a courtyard which is wonderful in the summer and there is a great creative community feeling which has been fantastic to be surrounded by this. We also hold regular open studio events and always there to support each other. The jewellery has really been able to grow and flourish since being able to have the workshop space.
If you love Sian's work as much as we do and would like to find out more about her ranges she is stocked at
. To enquire about engagement rings and special orders contact her directly via her website.
x
Email Post
You can email the Post below to a friend. Simply fill in the form and click send.
Post name: