FASHION fox
is a British fashion blog run by women's fashion insiders based in London.
With hot fashion tips, styling, fashion and beauty advice Fashion Fox takes you on an adventure in fashion.
Last week, Marc Jacobs named his long term and much admired friend, Jessica Lange as the new face of Marc Jobs beauty. The two time Oscar winner recently had a racy spread in Love magazine and is a celebrated, iconic beauty, hence the perfect match for Marc's eponymous cosmetic range. Oh, and did I mention she's 64? Twitter, blogs and websites were ablaze with the news, and whilst I concede, any new announcement will get a bit of buzz going, it was her age that seemed to outshine even her classic beauty.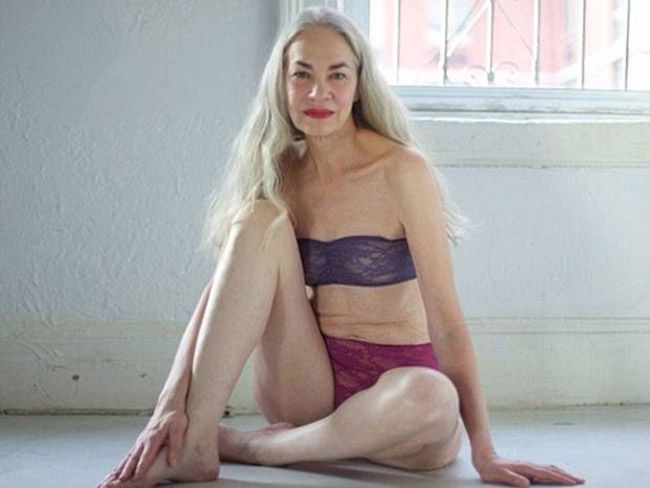 Months ago, American Apparel came under the same scrutiny when they dared to use 62 year old Jacky O'Shaughnessy to model lingerie. It's true that their previous campaigns have featured nubile models, but maybe AA realised that they needed to appeal to an older market. Or they just wanted to cause a stir. Whatever their motivation, they got the response they needed, but also sparked a debate as to whether Jacky was 'too old' to be modelling lingerie (clearly, women over the age of 60 don't need nice underwear) despite the fact both Jacky and the photos were beautiful.
So why is it so shocking? It's not news that the age landscape has changed (remember when 50 was considered old?), so why the hoopla when brands choose to feature successful, accomplished women, alongside their youthful counterparts? Ironically,the customers who patronise these brands tend to be older woman, as they have the means to actually afford designer clothing. Isn't it time they're represented in campaigns? Is ageism, actually ageism or covert misogyny?
Madonna has repeatedly come under fire for her behaviour, costumes and song lyrics. Yes, her career has been controversial (Sex book, banned videos and outrageous statements not-withstanding), but it was her leotard that seemed to spark the most vitriol. Many people of varying ages voiced their disgust, urging her to cover up, even though she had one of the best bodies in show business. The same people seem strangely quiet when younger stars, such as Rihanna and Miley Cyrus opt to drop trouble.
Surprisingly, the situation is replicated in Menswear, traditionally the older male was seen as powerful and sexy, but the trend for skinny male, youthful models for a while put the silver fox out in the cold but there, the tide has turned. There was a definite increase in the number of older male models on the catwalks at the London Collections in January. A move that many journalists and consumers have applauded.
So is age the new frontier for fashion? Along with the 'real sized' mannequins in department stores depicting the average dress size, will we see more representations of women over 40? 50, 60? After all these are the women who have the money to spend on clothes. Surely we have outgrown the 'youth obsession' so time that it ended, and that a more mature and realistic voice ushered in. Now, that, would truly be something to write about.
comments powered by

Disqus
x
Email Post
You can email the Post below to a friend. Simply fill in the form and click send.
Post name: