FASHION fox
is a British fashion blog run by women's fashion insiders based in London.
With hot fashion tips, styling, fashion and beauty advice Fashion Fox takes you on an adventure in fashion.
The ICA has been one of the hotbeds for breaking artistic talent showing work by some of the greatest names in art. It is an institution that has risen and fallen and risen again in popularity. After a quiet period the ICA is once again on the up and up playing host to innovative fashion shows as well as some stand out exhibitions. They are now getting a boost from the ever inventive brand Mulberry who are sponsoring the Institute for Contemporary Arts this year including their current show by the Godfather of Pop Art Richard Hamilton.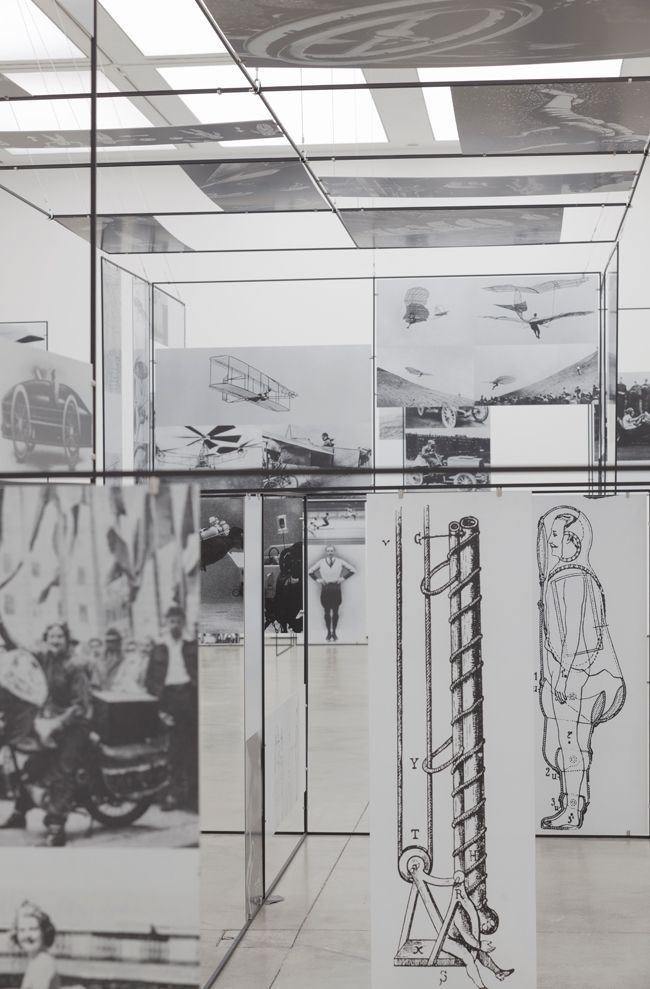 London's signature offering is to showcase innovative and directional art, music, film and fashion against an august and historic back-drop, it is what draws so many visitors and creative to the place. The cross over between the arts and fashion is the current zeitgeist so its not surprising that Mulberry that have decided to follow the success of their sponsorship of the inaugural Frieze New York exhibition 2012 by supporting the ICA's contribution to the celebration of the life and work of Richard Hamilton, an artist who inspired and mentored so many of our contemporary art superstars.
The ICA presents two installations, Man, Machine and Motion (1955) and an Exhibit (1957) by Richard Hamilton to coincide with Tate Modern's retrospective. As well as this exhibition they are funding a series of films, events, talks and debates. Anne-Marie Verdin, Mulberry Brand Director: "Mulberry is pleased to announce a new partnership with the ICA and to support their 2014 programme. Since 1971 Mulberry has a rich history of collaborating with talented and creative people, and we believe strongly in the growing fusion of fashion and art today. We are particularly delighted to be able to work with the ICA on their programme developing young artists - the industry's future talents."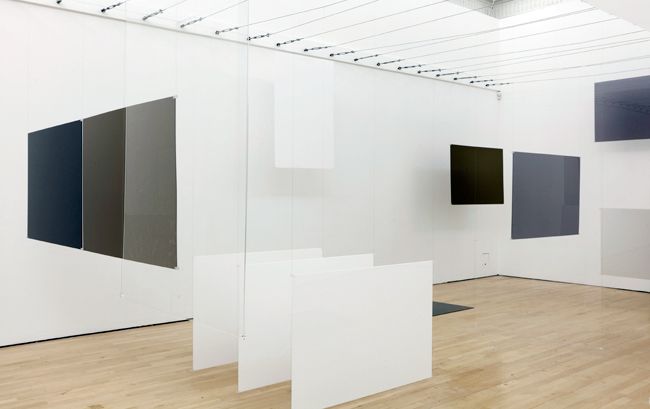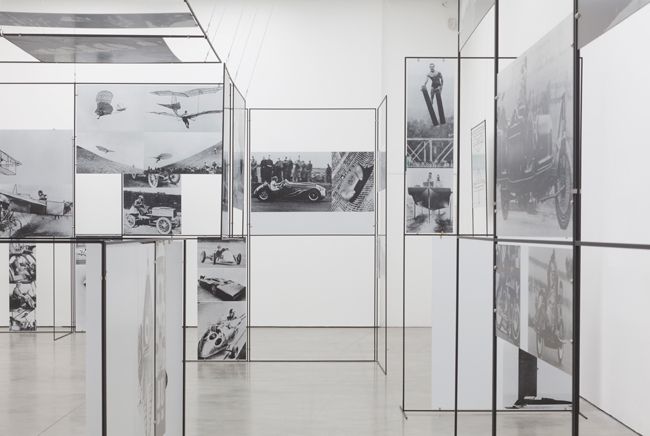 Hamilton is best known for his pop culture gleaning surreal collages, and as artist who created the legendary album cover for The Beatles Sgt. Pepper album. A denizen of the Chiswick, he was the epitome of British art, a mix of the old world, a whiskered chap who conjured up art work that changed the way we see things. He began his career as a conventional painter and although it is his collages he is best remembered for the ICA has chosen to celebrate this man's extraordinary career with a painstaking reconstruction of two of his early experimental works: "Man Machine & Motion and Exhibit. Visitors will see a different side of Hamilton, who is identified with the playful and the capricious as these early works at industrial, almost minimalistic and monochrome, exploring his interest in building environments and creating unusual events or happenings these installations show a development that would become better known in 2D. Both pieces appear as collages in space, Exhibit seems to float in space with layers of tone Man, Machine and Motion contrasts construction with images of 20th man and machine or even man as machine which many of his contemporaries were fascinated with in the era of the world wars and the rapid advancements in technology and the rise of machine aided living.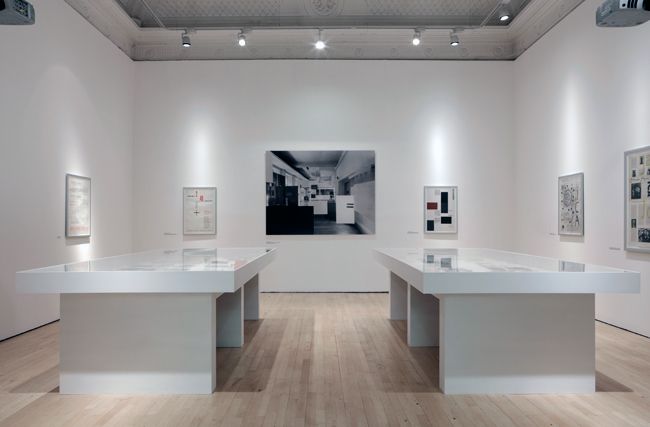 The ICA has a special place in my heart as it was the first place I ever exhibited my photography and in a previous hay day I've enjoyed many nights out there. The ICA bar was the place to be and a real driver for the art community in central London. Gregor Muir, Executive Director of the ICA says that: "The ICA is delighted to celebrate Mulberry's sponsorship of its exhibition 'Richard Hamilton at the ICA'. Both the ICA and Mulberry share a dynamic legacy and a passion for contemporary art, fashion and design. Working together our combined enthusiasm for creative excellence will play a key role in promoting artistic talent."
The Richard Hamilton exhibition continues until April 11th at the ICA coinciding with the retrospective exhibition at the Tate Modern.
comments powered by

Disqus
x
Email Post
You can email the Post below to a friend. Simply fill in the form and click send.
Post name: