FASHION fox
is a British fashion blog run by women's fashion insiders based in London.
With hot fashion tips, styling, fashion and beauty advice Fashion Fox takes you on an adventure in fashion.
F&F has made an about turn. The label, formerly known as the reliable supermarket favourite Florence and Fred, has transformed itself over the past 6 months and is swiftly becoming a leader in affordable luxury with restyled boutiques and online giving consumers a good shopping experience. F&F has offered gems in the past (remember that belted green dress that was a dead ringer for the Chloe creation spotted on Kylie Minogue? That was the closest thing to a dress going viral), but past collections have contained safe choices such as basics in block colours, with merely a nod to the hot trends. Nowadays, rather than following what else is on the high street, F&F is starting to cater for an increasingly demanding demographic: the young women who want chic clothing, but don't want to take out a mortgage to afford it.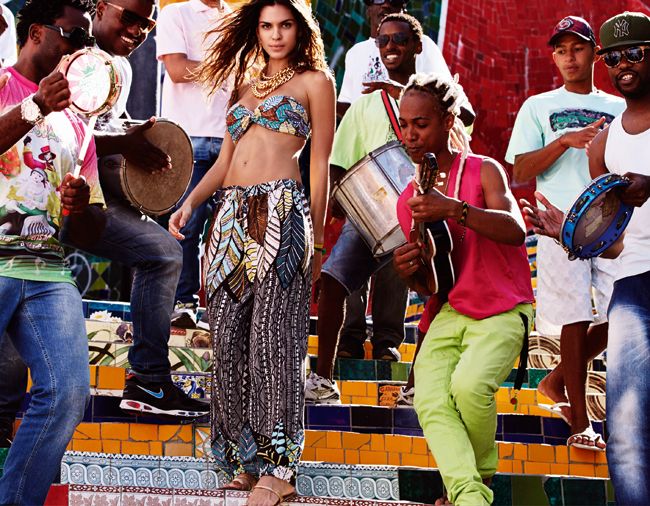 As soon as the first looks from the Spring Summer 2014 collection reached the fashion desk, it was clear that F&F had shrugged off the remains of its mumsy reputation. The designs reflected the catwalk trends, but still managed to look elegant, fun and most importantly wearable. The best thing about this collection is that it offers a wide range of relaxed clothes in a hotly predicted "jungle prints" (see above)and embraces references to folk textiles such as crotchet, lace and embroidery details whilst still looking fresh and contemporary. It's a collection with a sense of fun and holiday.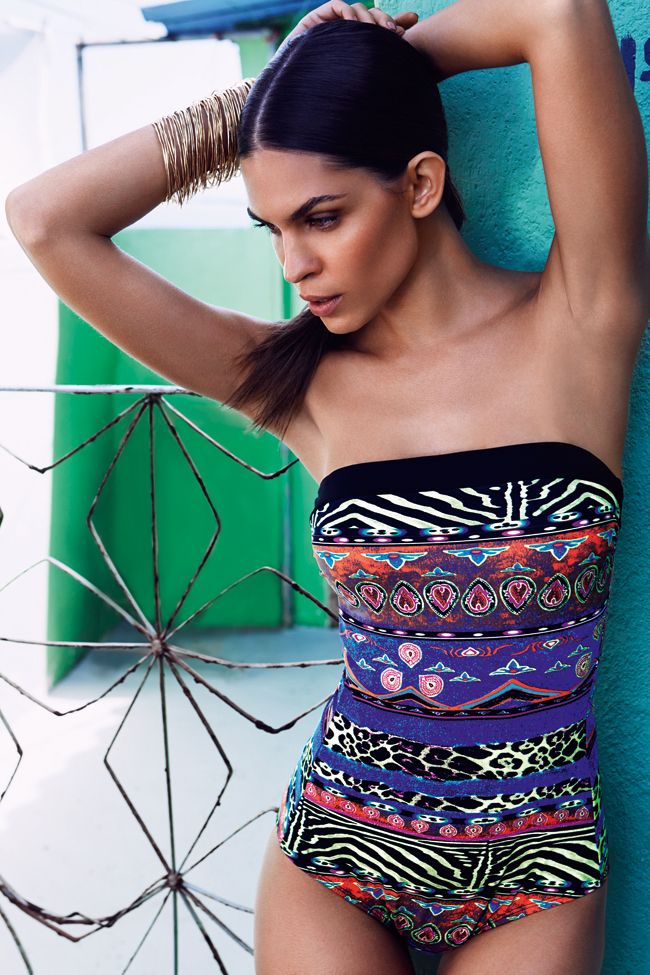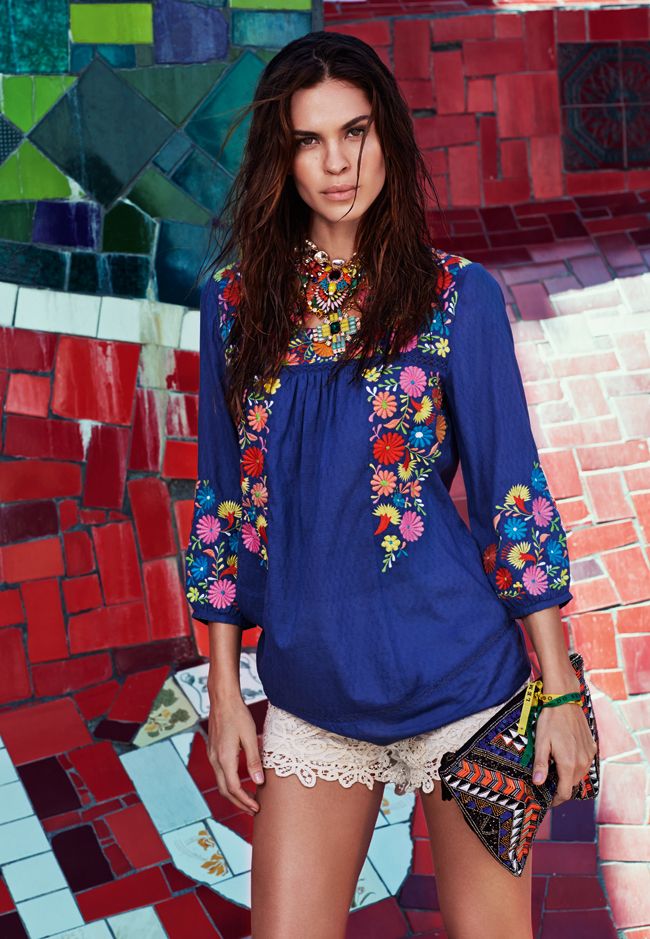 Sherbert-hued dresses and tops in delicate lace fabrics are reminiscent of Burberry's pastel Spring collection, but sporty separates in simple shapes balanced the sugary palette. Embroidered flowers and sheer panels on skirts add an unexpected interest to pieces, instantly turning them into the outfit's focus. Bold banana and Aztec-inspired prints added a tropical feel to pyjama trousers, bikinis and maxi-dresses and looked right at home in the Brazilian favelas, which were a source of inspiration as well as the setting for the campaign.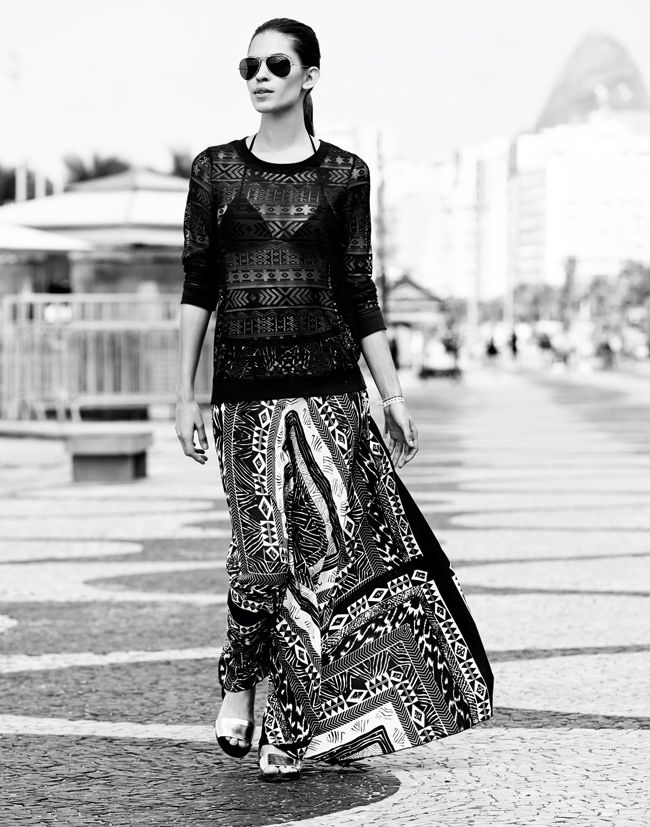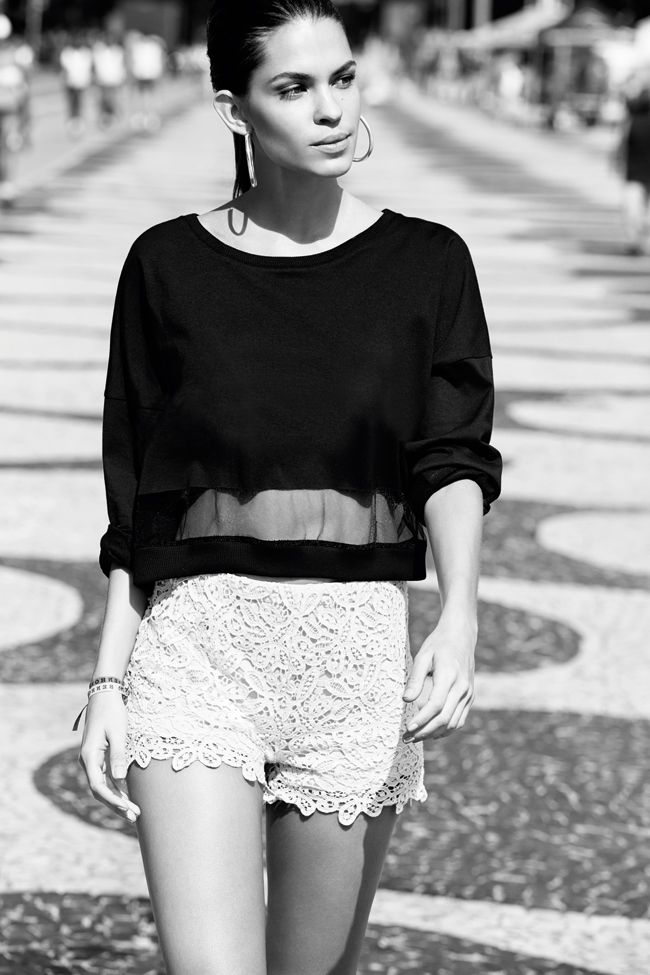 If you've dismissed F&F in the past or lumped this brand together with ranges from other supermarkets, not so fast. F&F proved that they understand the changing fashion climate and are as committed to producing garments with major style kudos as they are to keeping the price affordable but without compromising on ethics, producing clothes that are ethically sourced and kind to our bank accounts is a small miracle these days. Given that the much vaunted economic recovery hasn't really had any impact on our pockets what could be more on trend?
comments powered by

Disqus
x
Email Post
You can email the Post below to a friend. Simply fill in the form and click send.
Post name: