FASHION fox
is a British fashion blog run by women's fashion insiders based in London.
With hot fashion tips, styling, fashion and beauty advice Fashion Fox takes you on an adventure in fashion.
Burt's Bees lip balms have long been a Fashion Fox favorite thanks to the smooth texture, delicious scent and the brands all natural motto. Fashion Fox met up with celeb makeup artist, Katey Denno, to get the buzz (lame pun totally intended) on the new Burt's Bees treats…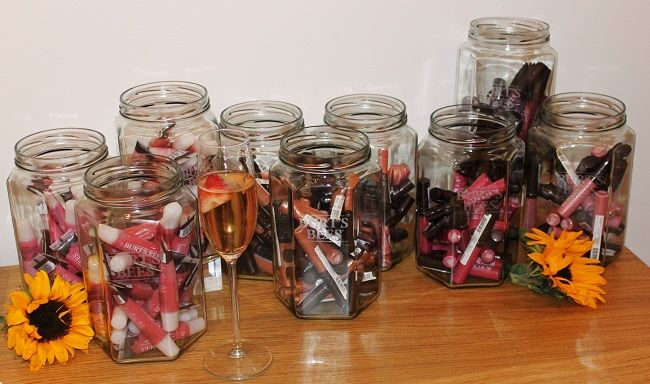 "Natural Beauty products are the future, but also a look back to our past. Our grandmother's would only ever of used natural makeup." Katey Denno.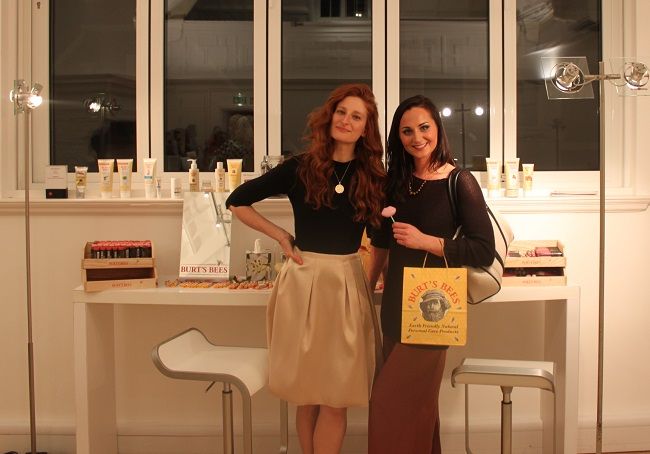 An assortment of 'nature inspired' colours, the new range is created using 100% naturally nourishing elements, such as botanical oils, Shea butter, and Burt's Bees signature ingredient, bees wax. Promising to bring a new dimension of colour, sheen and care to our parched pouts, new products in the spring range are tinted lip balms, Lip Shimmers, Lip Shines and Lip Glosses. So, what was the Fashion Fox verdict?...
Tinted Lip Colour
A new spin on traditional Burt's Bees lip balms, taking the brands passion to another level. With a hint of sheer modern hues and sweet flavour, the Tinted Lip Colour leaves even chapped lips instantly softer. With a shade for every skin-tone, this little lip hero got a resounding thumbs-up at Fashion Fox HQ. Denno advises, "Stick to a shade that enhances your natural lip colour, or take a chance with a shade you don't normally wear".
Lip Shimmer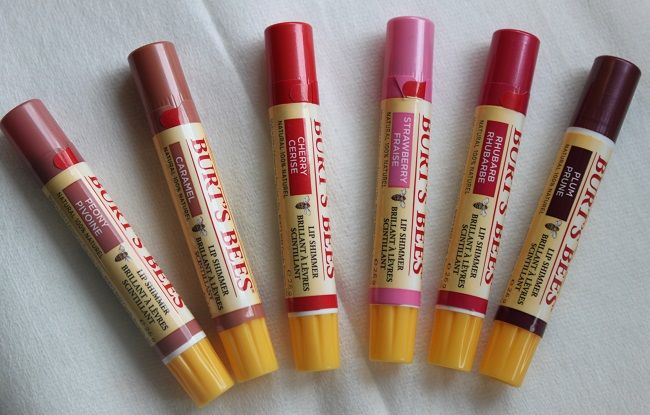 Infused with peppermint oil and antioxidant-rich fruit seed oils Lip Shimmers are slender tubes of goodness, with a stronger colour pop. When applied, the Lip Shimmer has the look of a moisture rich lipstick, with a surprising and long lasting plumping tingle. So if you like a little more definition from a lippy but don't like the usual tight matte feel, go for a Lip Shimmer. The sharp Rhubarb shade gets my vote.
Lip Gloss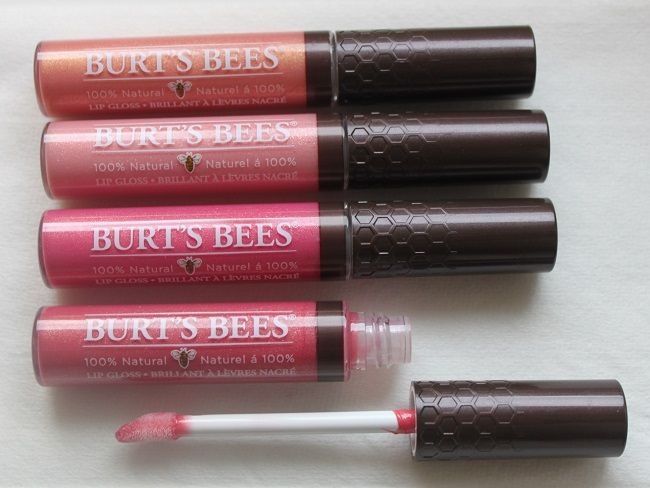 Us ladies usually fall under two lip categories. Gloss lovers, or gloss loathers. To be honest, this season I'm drawn to the shine like a magpie - having been over exposed to the dominating matte trend of the past few years. From the first glide of this wand my lips felt moisture fed, and a sweet vanilla scent lasted for ages. Only downside to this one was the need to reapply throughout the day. But, all in all the Burt's Bees Lip Glosses are perfect if you like a subtle shine without too much of a sticky pout.
Lip Shines
These deliver a super shiny high gloss finish and sharp glassy colour, WITHOUT becoming a hair magnet at every slight breeze. Success! A Lip Shine in Whisper shade has secured a place in my makeup bag. Katey's tip for choosing a shade is simply, "Don't sweat it – all shades are natural enough to suit almost anyone."
Katey Denno's Top Tips
TIP #1 Layering
"As a MUA, I do a lot of layering to get the right look. For a super balmy, dewy look with just the right amount of colour – drench lips in your favourite Tinted Lip Balm shade and the cover with corresponding shade of Lip Shine.
TIP #2 Finding Balance
"Balance is key for illuminating your face. Try this look: Press Rhubarb Lip Shimmer into your lips and finish with a light coat of Spring Slender Lip Gloss.
TIP #3 Subtle Red-Carpet Lip
"To recreate my red-carpet lip on yourself, start with three coats of Red Dahlia Tinted Lip Balm and then take Rhubarb Lip Shimmer and lightly sweep itover your cupids bow, then press a light amount into the centre of your bottom lip."
Burt's Bees Lip Colour Collection is available now at John Lewis and other leading stockists. Lip Glosses £8.99, Lip Shimmers £5.99, Lip Shines £6.99 and Tinted Lip Balms £5.99. Visit www.burtsbees.co.uk for more info.
comments powered by

Disqus
x
Email Post
You can email the Post below to a friend. Simply fill in the form and click send.
Post name: