FASHION fox
is a British fashion blog run by women's fashion insiders based in London.
With hot fashion tips, styling, fashion and beauty advice Fashion Fox takes you on an adventure in fashion.
Ladies I ask you to give wool a chance! It's the 50th anniversary of Woolmark, who have been supporting great British Mills such as Clissolds and Moons for over 30 years now. These two mills nestle within the bosom of West Yorkshire's mill heartland in Bradford and Leeds. I returned to God's own country to see how wool and worsted mills are faring in the 21st Century.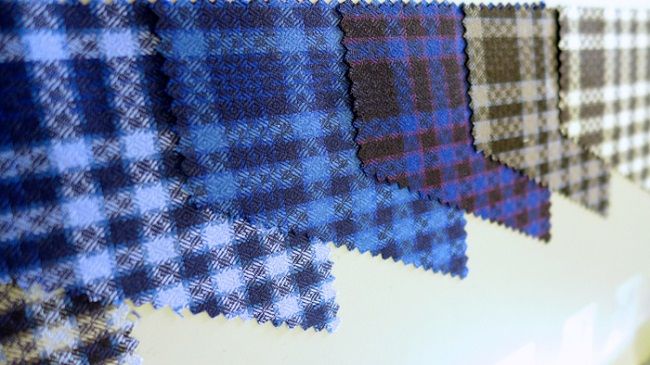 Clissolds is having a bit of a fashion moment. Currently working with Woolmark's 2014 Global Ambassador, Paul Smith, as they are masters of Cool Wool. This super light wool is the perfect solution for high fashion work wear and suits which are going down a storm in Asia. It's a sad fact that wool has gone out of favour in the UK. Though men are beginning to rediscover this wonderful fabric. Wool and line have been used longer than any other fibres. They're natural, breathable, long lasting and can be spun and woven in so many different ways that when I have introduced your designers to the fabrics by top end weavers, they have literally gasped in admiration.
Clissolds, works with stock yarn supplied to them but this doesn't stop them experimenting with exciting colours and weave textures such as Jacquard, which gives a subtle raised, patterned texture to the woven fabric. The fabric is finished and checked by a team of eagle eyes ladies. Weaving this fabric is a series of highly skilled processes but winning young people back into this industry is not always easy.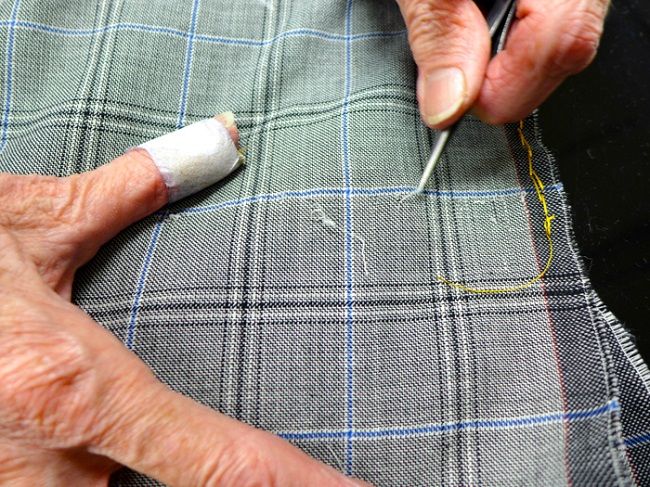 Sadly the number of completely vertical mills, that's mills who process the raw greasy wool or "tops" all the way through to a final product has dwindled to only two in the country. Abraham Moon's mill was established in Guisely, Leeds (also home to the first Harry Ramsden Fish & Chip shop) back in 1837 when the industrial revolution was in full swing. They are a wool mill making a whole range of woolly products from clothing for famous fashion and high street brands to soft colourful fabrics for interiors. Moons was the weaver of choice for Barack and Michelle Obama for the furnishings in the Oval Office lobby.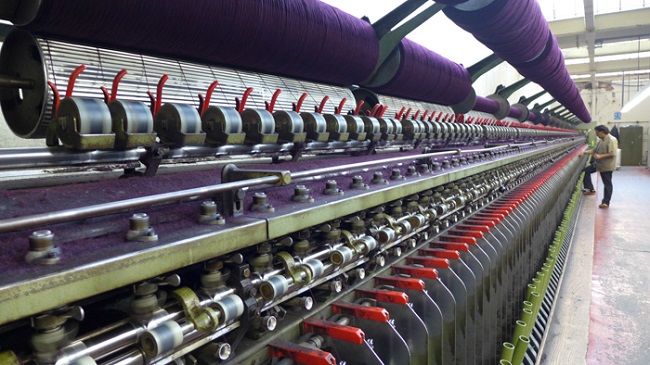 If there is one thing you should have in your wardrobe for next winter is a woven wool scarf by Moons. Where non vertical mills use ready dyed stock yarns, Moons begins the colour blending process earlier on. After scouring clean the tops and combing the fibre it is then dyed and dried. Then expert colour blenders crate the blend which is tumbled together in large rooms powered by huge fans. The fibre then is spun into yarn before weaving. This method of colour blending is why moons have won so many awards and become the name behind other big brands. The marl created by this type of blending creates colours with more depth and interest than a solid flat colour. Rather than being sharp, their colours are rather like the colours of the Yorkshire landscape seen through morning mists and spring rain.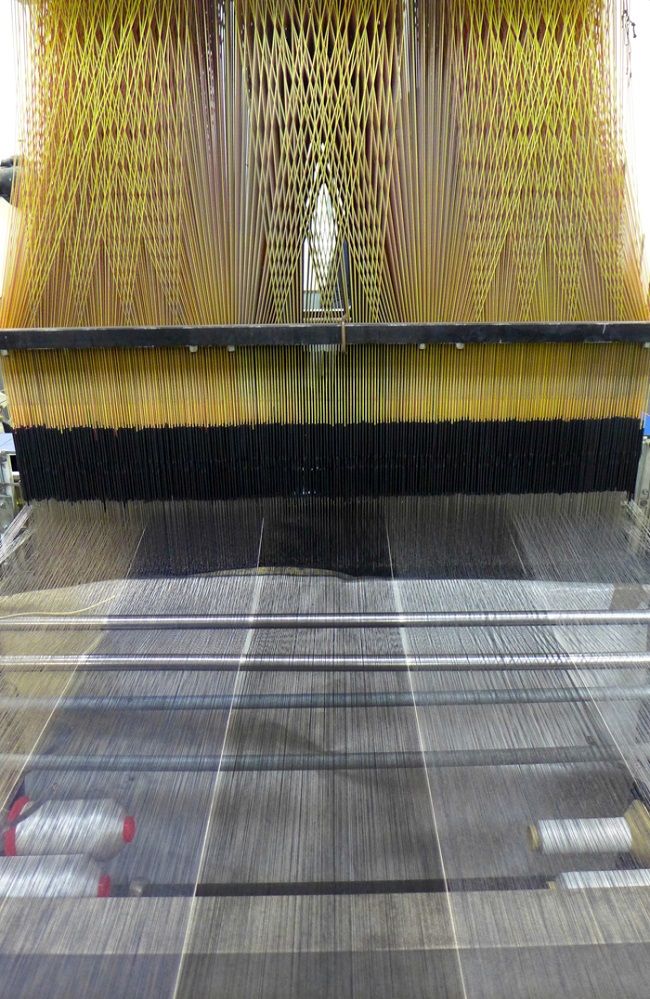 Moons are working hard to bring weaving unto date. They're working with colleges and actively encouraging young people to take up apprenticeships. Mills nowadays are very happy places to work, I've never been to a mill where workers were not smiling and jolly. I'd choose a mill over an office any day.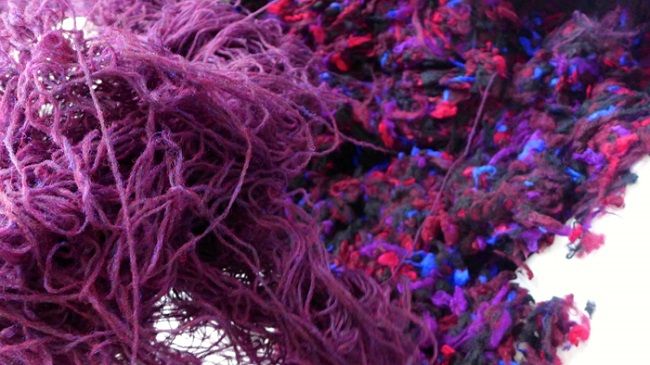 Where will differs from cashmere a a luxury product is that it's quality is checked and rated by Woolmark. If a garment or woollen product carries the Woolmark logo you know it's the real thing and that it is superb quality. Much of Clissolds work carries the coveted gold Woolmark. They also support mills in sourcing the best quality fibre and yarn, as well as funding technical developments such as Cool Wool. There are more developments to hit the fashion market which we shall be reporting on in the run up to this year's Wool Week.
Photos by Elle Halley
<script type="text/javascript"> /* * * CONFIGURATION VARIABLES: EDIT BEFORE PASTING INTO YOUR WEBPAGE * * */ var disqus_shortname = 'fashionfox'; // required: replace example with your forum shortname /* * * DON'T EDIT BELOW THIS LINE * * */ (function() { var dsq = document.createElement('script'); dsq.type = 'text/javascript'; dsq.async = true; dsq.src = '//' + disqus_shortname + '.disqus.com/embed.js'; (document.getElementsByTagName('head')[0] || document.getElementsByTagName('body')[0]).appendChild(dsq); })(); </script>
comments powered by

Disqus
x
Email Post
You can email the Post below to a friend. Simply fill in the form and click send.
Post name: