FASHION fox
is a British fashion blog run by women's fashion insiders based in London.
With hot fashion tips, styling, fashion and beauty advice Fashion Fox takes you on an adventure in fashion.
Choosing the perfect swimsuit just got easier. Although there is a vast range of options available, finding the right cut, colour (that doesn't go see-through when wet), and support seem to be a never-ending struggle, much like the struggle to find the perfect pair of jeans. Young emerging brands are keen to rise to the challenge, providing a fresh take on the stagnant swimwear market; intent on focusing on style and wearability, these brands offer flattering options that are trend-led and make strong statements.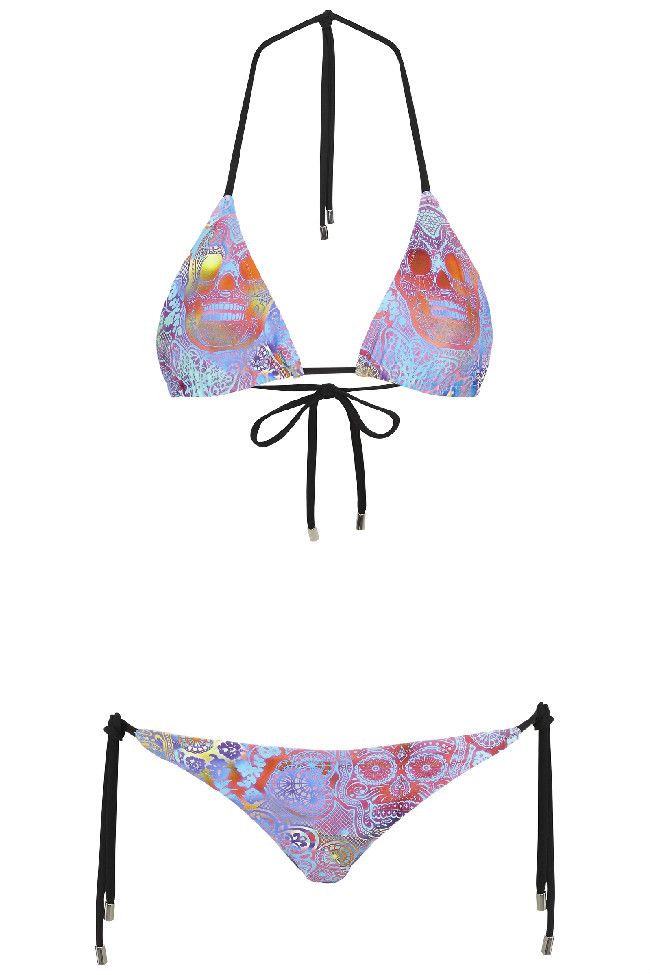 Enter Bang! Swimwear, the brainchild of model Nell Robinson and fashion buyer Ann Marie Clarke. The Jamaican duo know a thing or two about how to look hot on the beach, and their debut collection has strong tropical influences reflected in the bright, tan-enhancing colours palette. Music seems to be a great inspiration for their first collection and the swimsuits have already been spotted on singer Rihanna, surely the best seal of approval you can get. What's great about the pieces is the unexpected details(like the leather-look accents) and the reversible function of some of the suits instantly doubles the choice.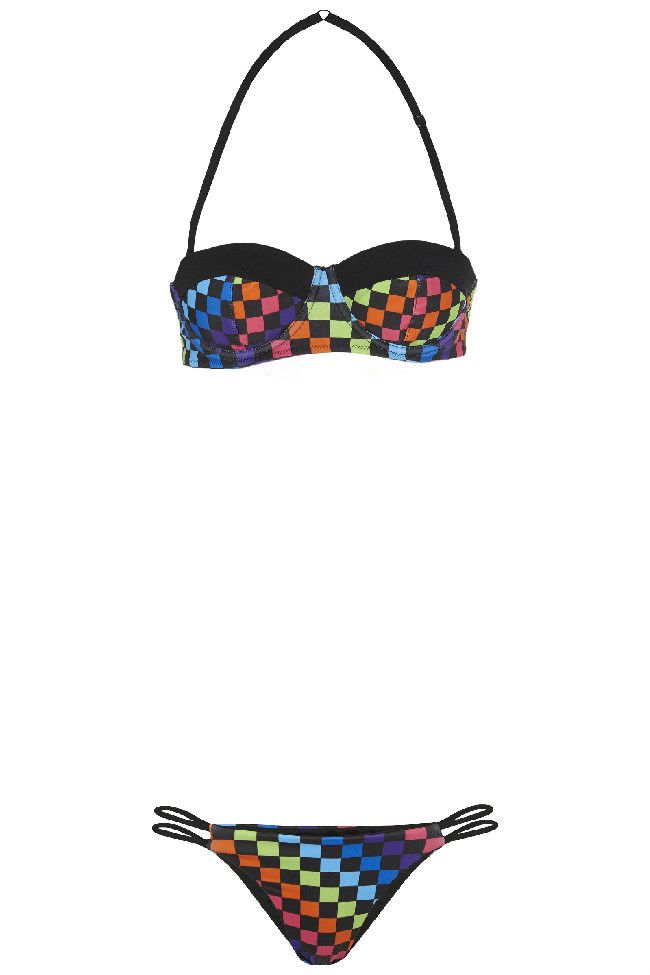 Fashion Fox decided to sit down with Nell and Ann Marie to find out more about Bang!, what the future holds for the, and their top tips for choosing the perfect swimsuit.
Fashion Fox: what made you choose swimwear as your debut apparel?
We chose swimwear as it's a niche area where we felt we could make an impact with our unique designs. Swimwear doesn't always follow traditional fashion trends so there's an opportunity for us to experiment with vibrant colours and an array of materials. The garments require precise construction and have such intricate details so from a design perspective it provides a steep learning curve which we both found exciting and challenging.
FF: what sets Bang apart from other brands?
Our brand's rocker image is very different to any of the other swimwear brands on the market. Many of our prints are handmade and some of the materials we use are not traditionally used in swimwear. We're also known for cuts that provide slightly less coverage than most UK brands.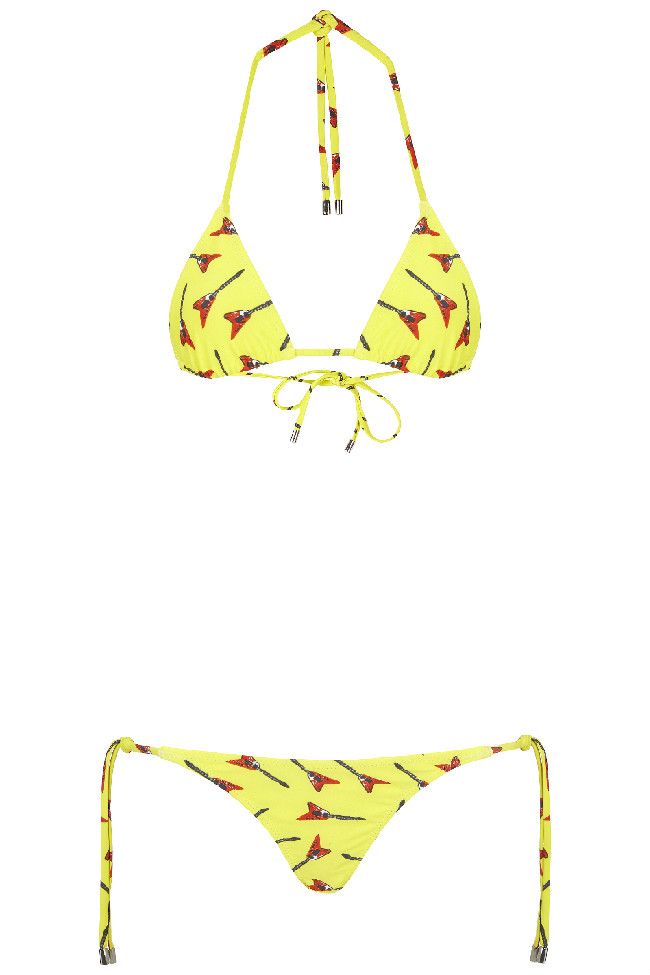 FF:who do you envision the Bang woman to be?
We envision the Bang! woman to be confident and fashion focused, with a great sense of style.
FF:what was the inspiration behind your collection?
This collection was heavily influenced by Rock music and icons. We attempted to translate the energy and style associated with this genre into our swimsuits and bikinis. This is demonstrated by the use of distressed denim, leather-looking fabrics and hand made prints, such as our electric guitar and skull prints.
FF:any plans to do other beach apparel e.g. cover ups, accessories, shoes?
We're currently working on a collection of kaftans that will be available towards the end of the year.
FF: Any plans to branch into other types of apparel?
No plans to branch into other areas as yet, we plan to expand our collection to include other swimwear accessories, including sandals, and solidify our position in the market first.
FF:what type of swimsuit is flattering to most women?
Unfortunately one swimsuit does not fit all, a woman's body type dictates the type of swimsuit that will be flattering on her.
FF:what should a woman look for when choosing a swimsuit
A woman should be aware of her body type and what she feels comfortable wearing first and foremost. The swimsuit should accentuate her curves and its also important to find something that will be supportive and stay in place while swimming, diving, etc.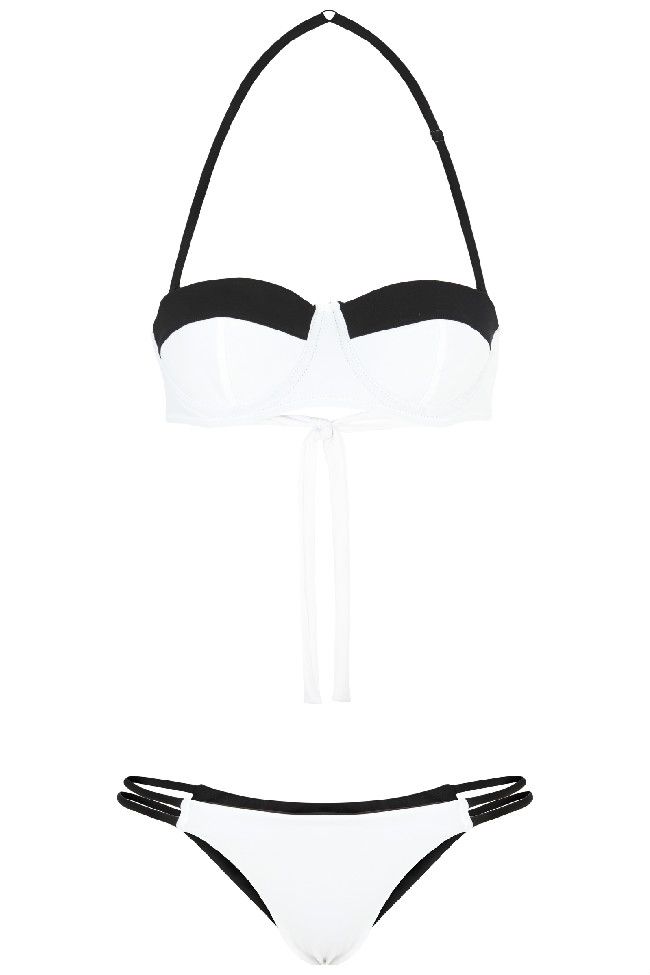 FF:what's your favourite style from your collection?
Ann Marie - My favourite piece is Decibel, it's a monochrome underwired bikini top with a tiny strappy hipster brief. I love the contrast of black and white in the design and I think its timeless.
Nell - My favourite piece is Synthesizer. It's a one piece swimsuit with fabrics resembling distressed denim and leather. It's so unique and there isn't anything quite like it out there.
Bang! swimwear is available through www.bangswimwear.com
comments powered by

Disqus
x
Email Post
You can email the Post below to a friend. Simply fill in the form and click send.
Post name: