FASHION fox
is a British fashion blog run by women's fashion insiders based in London.
With hot fashion tips, styling, fashion and beauty advice Fashion Fox takes you on an adventure in fashion.
Mint green roll-sleeve tshirt £20, Asos
Unicorns may seem like a rather obscure topic for a fashion post, yet these mythical creatures have been the subject of inspiration for an increasing amount of apparel fashion retailers. This season, unicorn prints are set to be one of the hottest trends of the summer. Cutesy images and logos of the mystical white horses are cropping up all over high street and online fashion retailers. Regardless of age, ethereal creations will always hold an escapist appeal – the upcoming cinema release of Disney's 'Maleficent', the dark truth behind the classic 'Sleeping Beauty' tale, is a prime example. If this whimsical trend continues to grow, then perhaps we should predict that mermaids could start to make a splash amongst the clothes rails of our beloved high street stores too, in anticipation of fashion favourite director Sofia Coppola's forthcoming adaption of 'The Little Mermaid.'
Styling the unicorn trend is as easy as asking your fairy godmother to do it for you. Select delicate sorbet shades to enhance supernatural unicorn motifs. Or, simply add a little magic to your look with a sprinkling of unicorn themed jewellery. To fully indulge your inner child, team a charming tshirt with a pair of soft toned Juju jelly shoes (another blast-from-the-past summer trend). Asos, Topshop, Urban Outfitters and Next are just a few names to have unicorn clad tshirts, sweaters, socks and jewellery flying from the shelves. Considering the overwhelming popularity of imaginative fantasy based films and novels with adults over recent years, it comes as no surprise that the trend for fairy tales has magically started to appear on our clothing.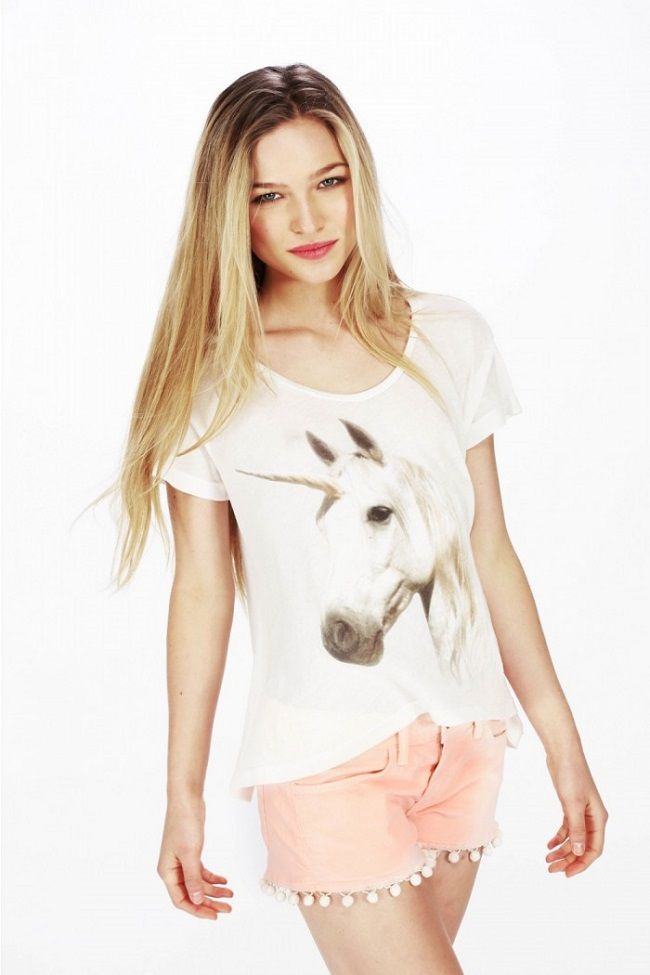 Relaxed fit white tshirt £62, Wildfox Couture.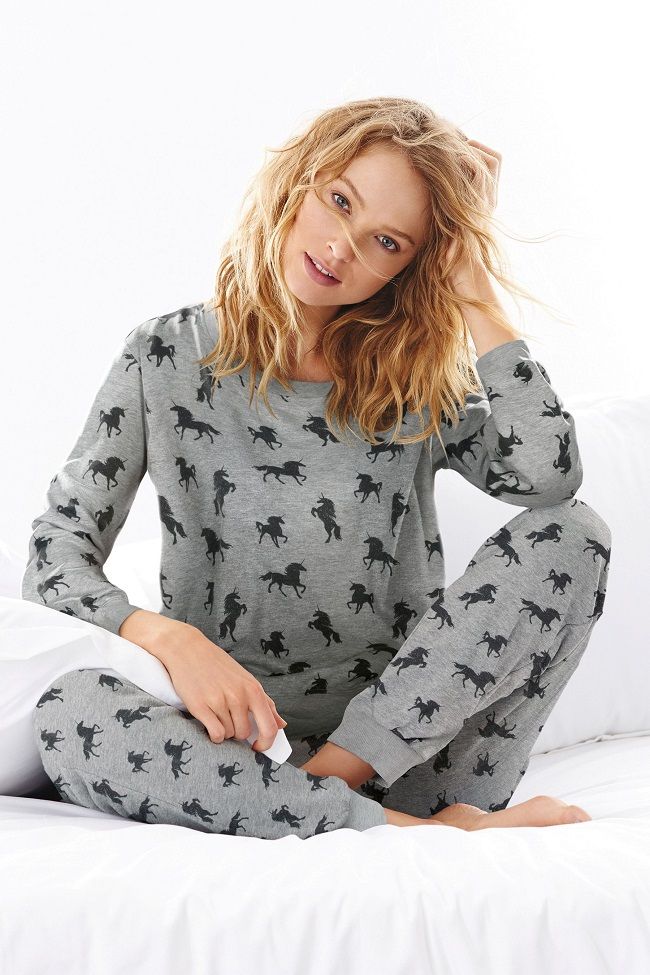 Grey printed sweat top £18, Next.
Powder blue sweatshirt £22, Urban Outfitters.
Louche Unicorn Necklace £8, Joy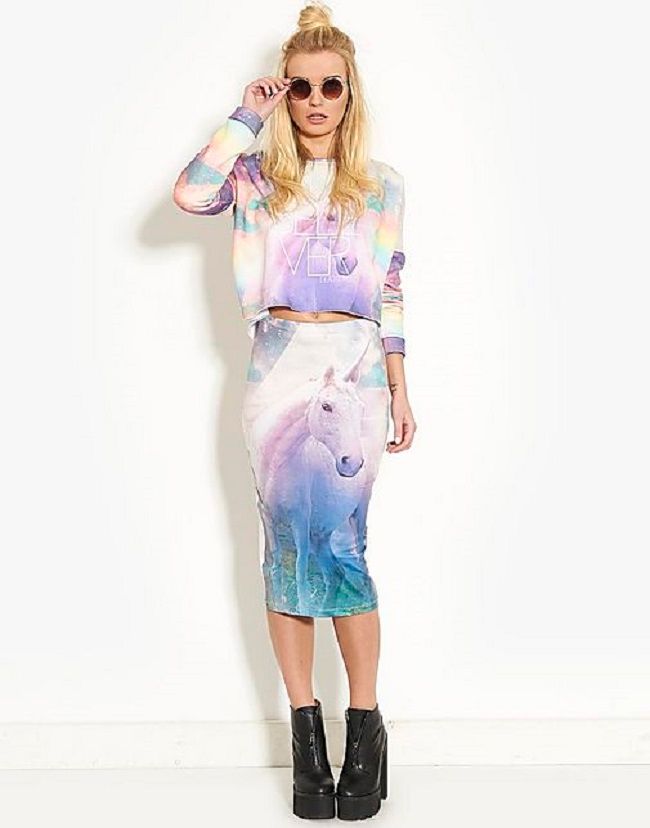 Dead Lovers Unicorn Pencil Skirt £35, BANK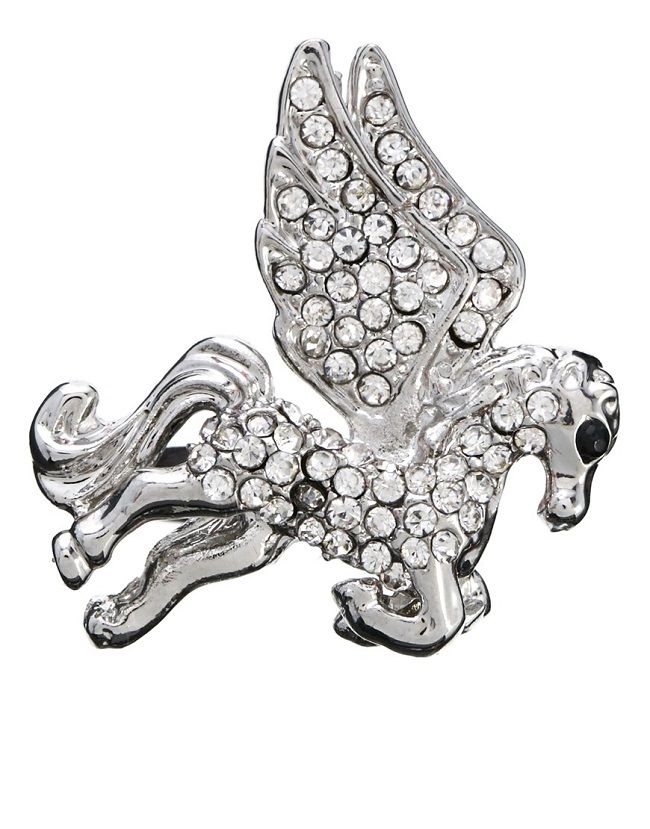 Jonny Loves Rosie Unicorn Ring £12, ASOS

comments powered by

Disqus
x
Email Post
You can email the Post below to a friend. Simply fill in the form and click send.
Post name: